Richard J. Frankland is a creative force with a wide range of talents; he exhibits them as a performer, filmmaker, activist, novelist, counselor, musician, community leader, educator, academic, songwriter, poet, playwright, and one of Australia's most well-known Indigenous figures.
Richard J. Frankland of Australia has just released a new video for his upcoming song "Who Will Sing My Songs," which explores the idea of handing over songwriting duties to someone else in a metaphorical passing of the baton to a new generation and culture hoping to infuse traditional sounds into modern music. Check out the exclusive interview below: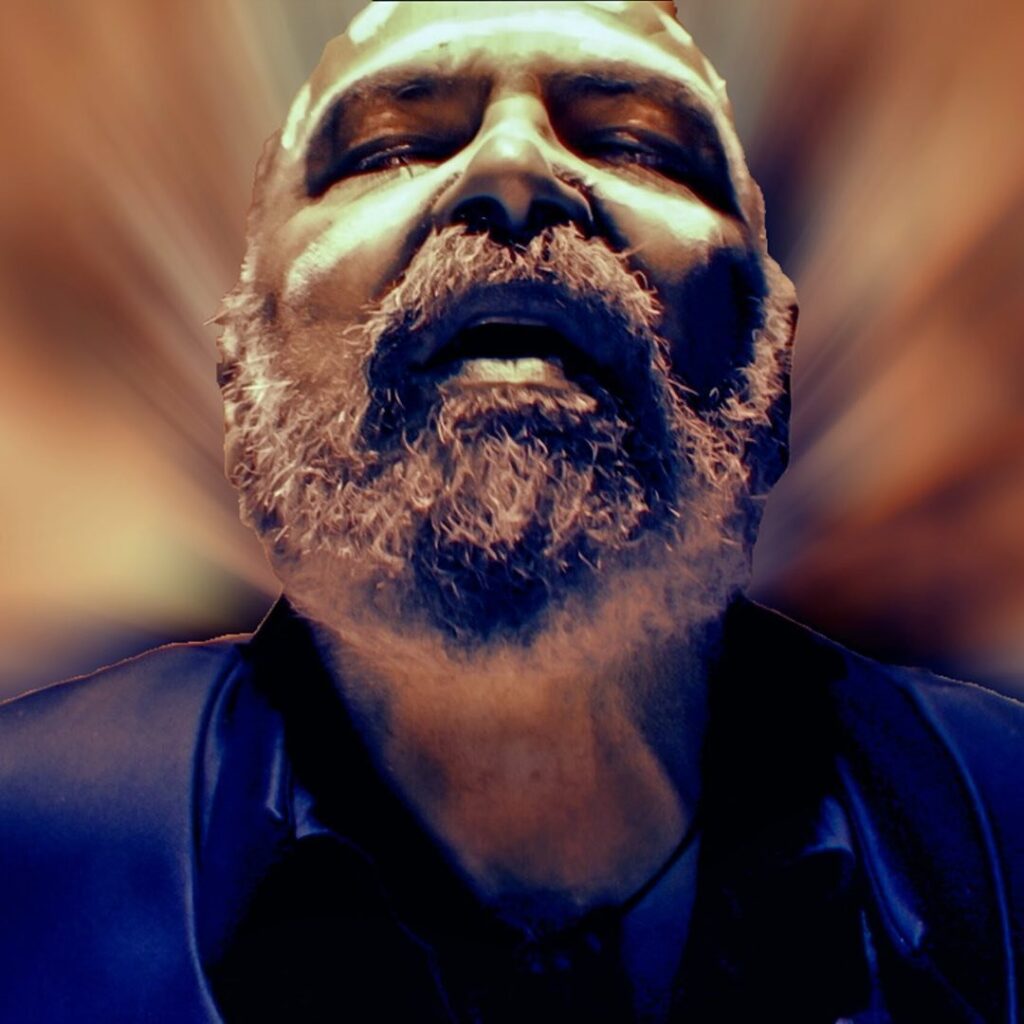 1. Can you tell us a bit about where you come from and how it all got started? 
RICHARD J FRANKLAND: Hi, I'm a First Nation Australian, Gunditjmara to be precise, I've been a film maker, laborer, soldier, Royal Commission Investigator, I live with my family on the south west of Victoria coast, on Gunditjmara country.  Music started for me when I was young, the family and extended family were always singing, mainly country music lol.  A couple of Uncles were a super influence, Uncle Johnny and Uncle Claudie Lovett.  They'd turn up singing, laughing, the whole family would sit around laughing it up, the Elders would tell stories, it was good times.  Later on I listened to lots of different music, Rod Riguez, Dylan, Van Morrison, a lot of soul artists as well, mainly voice type of music.
2. Could you describe your creative processes? How do usually start, and go about shaping ideas into a completed song? Do you usually start with a tune, a beat, or a narrative in your head? And do you collaborate with others in this process?
RICHARD J FRANKLAND: Sometimes a song just pops out, and I go, far out!! Other times it sits and gestates for months, years even, sometimes it is sort of whispered to you from all sorts of people and things.  I love collaborating, it's great fun, watching others get excited in telling stories, the laughing, the intense moments when you nail it, the different approaches.  So, I guess I do it all.  
3. Who were your first and strongest musical influences and why the name 'RICHARD J FRANKLAND'?
RICHARD J FRANKLAND: Strongest musical influences, wow, Kev Carmody, Archie Roach, Charlie Pride, Tina Turner, Rod Riguez, Bob Dylan, Leonard Cohen, theres so many.
4. What do you feel are the key elements in your music that should resonate with listeners, and how would you personally describe your sound? 
RICHARD J FRANKLAND: I think the key elements for listeners would be the stories, I like to think the stories bring a soul to the music, a spirit if you like. Resistance and resilience, standing up to be counted.  The sound, well, it's a bit unique I reckon, the stories and the touch that Mark Holden brings to the music, creates this fusion of cultures I reckon.  Also, my music has been compared to a few different people, story muso's, but I like to think, every Leerpeen Mara, Song Man, has their own rhythm to their own stories, the stories that they facilitate.
5. Do you feel that your music is giving you back just as much fulfillment as the amount of work you are putting into it or are you expecting something more, or different in the future?
RICHARD J FRANKLAND: I'm a black fella, I sing for a whole heap of reasons, sometimes for ceremony and prayer, sometimes for an audience, sometimes to heal, always to resist, to be resilient, always to tell stories.  My future in music, just lots more, more songs, more stories, more sharing, more ceremony and more prayers
6. Did you have any formal training or are you self-taught?
RICHARD J FRANKLAND: I didn't really have any formal training, a bit in the military, but mainly, self taught.
7. For most artists, originality is first preceded by a phase of learning and, often, emulating others. What was this like for you? How would you describe your own development as an artist and music maker, and the transition towards your own style, which is known as FOLK?
RICHARD J FRANKLAND: The journey of music is so subjective I reckon, I went from folk, to rock, to classical influenced until one day, I just thought stuff it, I'll just play what I want.  So, that's what happened, now we're playing this music which is old style (folk) fused with a new style (beats) and all of it, decorating stories
8. What's your view on the role and function of music as political, cultural, spiritual, and/or social vehicles – and do you try and affront any of these themes in your work, or are you purely interested in music as an expression of technical artistry, personal narrative, and entertainment?
RICHARD J FRANKLAND: I believe that when you have art you have voice, and with voice comes freedom and with freedom comes a responsibility, it's up to each artist to work out the purpose of their art, you can't judge other artists for what they sing and write about, it's all relevant, just some of us are borne to express and facilitate the voice of hidden stories of society
9. What has been the most difficult thing you've had to endure in your life or music career so far?
RICHARD J FRANKLAND: Rejection, being put into the cultural corner, being sacked from a record company years ago for being 'Aboriginal'..That was so weird, yet so normal.  We did a song about stolen generations and incarceration, and we were unsigned immediately.  
10. On the contrary, what would you consider a successful, proud or significant point in your life or music career so far? 
RICHARD J FRANKLAND: In contrast to the racism of yesterday, now people want to hear the stories, want to hear the music, want to listen to the hope and strength in our songs.  I think, sitting with Mark Holden and writing music on the verandah here on country, watching how excited he was listening and hearing the stories, I think that was a proud moment.  The other one, singing to my wife in our office a song that I wrote on the spot, about how the sun kissed the moon, she cried as I sung to her, I forgot the song as soon as I'd sung it – but it didn't matter, it served the purpose, it connected us beyond measure.
11. With social media having a heavy impact on our lives and the music business in general, how do you handle criticism, haters, and/or naysayers in general? Is it something you pay attention to, or simply ignore?
RICHARD J FRANKLAND: I like to fight hate with love, and lunacy with blocking.
12. Creative work in a studio or home environment, or interaction with a live audience? Which of these two options excites you most, and why?
RICHARD J FRANKLAND: I'm not sure that one outweighs the other, when you see an audience, singing along, listening and hearing your words and music, laughing, dancing or crying along with the music, it's an energy exchange that is incomparable. I have a basic rule, an artist, or this artist, is there to give a gift to the audience, and if they give you gifts of singing, dancing, cheering and clapping back, then it's the best exchange you can get.
13. Do you think is it important for fans of your music to understand the real story and message driving each of your songs, or do you think everyone should be free to interpret your songs in their own personal way?
RICHARD J FRANKLAND: Everyone will have their own view of the songs, the words, the stories. I think that's important, their own view, the songs are about finding empathy, they're also about dancing, reaching out to each other, humanising what has been dehumanised.  Most of all, the songs are about what was, what is and what can be.  We are, culture is, a living breathing entity and people need to interpret the songs their way so we can define a new culture, a tomorrow world – Australia.  You know, one of the lines in one of the songs, Cry Freedom, is 'wont you cry freedom with me'.  I think the songs are about that, freedom. 
KEEP IN TOUCH:
FACEBOOK | INSTAGRAM | SPOTIFY