FRENCH MIND is a rising music producer from France who fuses electronic music with R&B to create his own personal sound.
Born in 1997 in Bordeaux, FRENCH MIND grew up on all different kinds of music. He notably developed at an early age a strong interest for French hip hop and electronic music, the first record that he ever bought being Daft Punk's era-defining and immensely influential sophomore album Discovery.
Driven by the influence French rap, electro, house music, EDM and trap had on him, FRENCH MIND started making his own music during his teenage years. It's however in 2016 when he attended London's Wireless Festival and Upminster's WEAREFSTVL – where he met French electronic duo Amine Edge & DANCE – that the aspiring producer decided to dedicate his life to creating music or, at least, doing something related to his passion. Check out the Exclusive Interview below:
1. Can you tell us a bit about where you come from and how you got started?
FRENCH MIND: I am from Bordeaux, a city in the South-West in France. I started music by listening to a lot of Daft Punk and a lot of French rap  when I was young. Then I discovered Kanye West, Timbaland, Pharrell… At first I produced some electronic music around 2013. I was mostly inspired by Bromance, ED Banger, DJ Snake… Then I realized that most of the music that I listen to is R&B and Rap so I switched it to produce it. Around 2016 I took it seriously and I tried to build my own identity.
2. Did you have any formal training or are you self-taught?
FRENCH MIND: I am self-taught. I learned a lot by reading things everywhere but mostly on the internet. I am really curious about our world. I learned piano during the pandemic because I was not satisfied to not be a "real" musician. I have learned a lot of stuff about musical theory since then.
3. Who were your first and strongest musical influences and why the name 'FRENCH MIND'?
FRENCH MIND: I think it was Daft Punk. I like the fact that they create their own world. FRENCH MIND is because I am french and french electronic music is the best to me. Moreover I travel a lot and I am always happy to come back to France.
4. What do you feel are the key elements in your music that should resonate with listeners, and how would you personally describe your sound?
FRENCH MIND: I really do my best to create an environment to make you feel something. I want you to make you visualize my music in your head like a movie. My sound is a mix between R&B, electronic and rap. I wanted to take all the best that I like in each of these three genres. For example in R&B the rhythm in electronic synthesizer…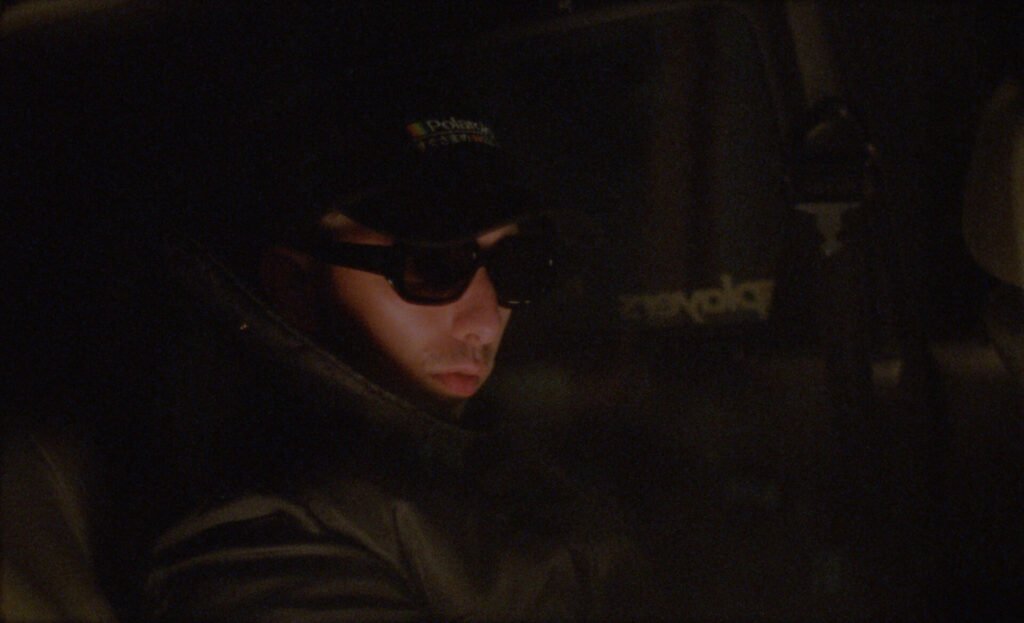 6. What's your view on the role and function of music as political, cultural, spiritual, and/or social vehicles – and do you try and affront any of these themes in your work, or are you purely interested in music as an expression of technical artistry, personal narrative and entertainment?
FRENCH MIND: I am a producer so obviously I am more interested in the sound of the music and the technical artistry not really the lyrics, but as a french we are a country of poets and writers you must care about lyrics. In the future with time I would love to develop some themes.
7. Do you feel that your music is giving you back just as much fulfillment as the amount of work you are putting into it, or are you expecting something more, or different in the future?
FRENCH MIND: I am expecting more but in the end it's the fans and the listeners who make the choice. I always study the game,the trends to know what I need to develop.
8. Could you describe your creative processes? How do usually start, and go about shaping ideas into a completed song? Do you usually start with a tune, a beat, or a narrative in your head? And do you collaborate with others in this process?
FRENCH MIND: It depends sometimes I take a sample and I play with it. Sometimes I take a "reference" track then I create my own sound. I always want to create a "mood" , a special energy that's why I always start from scratch and I think about the narrative. Once I think the draft is interesting  I send it to some people that I like and I take all the feedback in consideration.
9. What has been the most difficult thing you've had to endure in your life or music career so far?
FRENCH MIND: Music is hard sometimes it's hard to see "no results" for such an investment but you always have to trust your vision.
10. On the contrary, what would you consider a successful, proud or significant point in your life or music career so far?
FRENCH MIND: I am really proud, I have already one project out "Sunday into Monday" and I created a project which I think is coherent. I am working on my music videos of this project to create my own world.  I just released the music video for "Riding".
Keep In Touch: