SKIES have built everything from scratch. With their debut EP, "If You Feel Like It," they set out on their journey (2015). The band's sophomore EP, "We Fear Change," was released in 2017 during a period of transition as they embraced working alone. In fact, the band's song "Green" asks, "What is so wrong with being alone anyway?" In 2018, the group released their third EP, titled "X," which pits fear against faith. The 2019 and 2020 singles "Born Yesterday" and "It's Alright" hit you hard and take you from empowerment to emotion. All were created by Oz Craggs at Hidden Track Studios in Folkestone, England, the band's hometown.
With songs appearing on BBC Radio 1, Channel 4's "Made in Chelsea," ITV's "The Only Way is Essex," the Spotify playlist "New Music Friday," and BBC Introducing, SKIES' sound has started to soar. The band retreated to a wooden cabin in the middle of nowhere to record some songs in response to the strange year the world had faced during the winter of 2020, after a year of playing over 200 live streams and a month-long garden tour. These songs became the band's fourth EP, "It's Not the End of the World," which was released throughout 2021.
Oz Craggs (Neck Deep, As Everything Unfolds) produced "Deconstruction" in SKIES hometown of Folkestone. "We were able to record the single funded by the tour after a one-month tour through fans' gardens in the summer of 2020." The band's lead singer and guitarist, Alie, says, "After a particularly trying time for everyone, we were grateful our fans supported us enough for us to pay our bills & get back in the studio." The main hook was first written by Jericho (drums/vocals) on guitar using a loop pedal, so the music and meaning have come full circle! The song's artwork depicts an endless staircase and ties in the theme of being stuck in a loop.
Having been played on local radio, television, and Spotify's most popular playlists, as well as having completed several UK tours and EPs, SKIES continue to soar to new heights with their euphoric sound. It's a song with some very unconscious lyrics. The song has a dream-like quality, and its themes include relationships—including relationships with others, relationships with oneself, relationships with the past, and attempts to break free from cycles and patterns. On July 1, 2022, the band self-released the song in advance of their biggest festival performance to date at Kendal Calling, among other festivals. Check out their single 'Deconstruction' and the exclusive interview below:
1. Can you tell us a bit about where you all come from and how it all got started?
SKIES: We're from Kent in the UK which is in the South – we're actually nearer France than anywhere else! The band formed when Jericho joined Alie's band as the 6th member on synth. We realised we had a similar vision for the band and ended up going 2-piece in amongst using session musicians until we decided to perform as a 2-piece and we've been touring and recording ever since.
2. Did you guys have any formal training or are you self-taught?
SKIES: We both started self taught, Alie is purely self taught, getting tips and tricks along the way by previous band mates and musical friends. Jericho did as much music as he could in school then did a music course at Uni.
3. Who were your first and strongest musical influences and why the
name 'sKiES'?
SKIES: Our influences are quite broad, ranging from heavy rock to church songs, having been brought up in church and on the gig circuit with Jericho's Dad being the front man of a local rock band and other parents
going to church. I think we've ended up somewhere in the middle.
Re the name SKIES, we were on the look out for a new band name when we were reforming and Jericho's brother Joel asked some customers at his work about his brother needing a band name. 2 customers on the same day separately suggested SKIES and when we looked it up, a band that week called SKIES had just quit so we took on the name!
4. What do you feel are the key elements in your music that should resonate with listeners, and how would you personally describe your sound?
SKIES: I feel like the balance between Alie's introspective, emotional lyricism and Jericho's soaring, hopeful music is our musical signature. Our sound I guess is emo, rock-pop. Our producer is known for producing heavier rock artists and we enjoy that technical perspective on our emotional, drum and guitar driven tracks. There's also a pop aesthetic as the vocal is used as the focal point in the overall sound.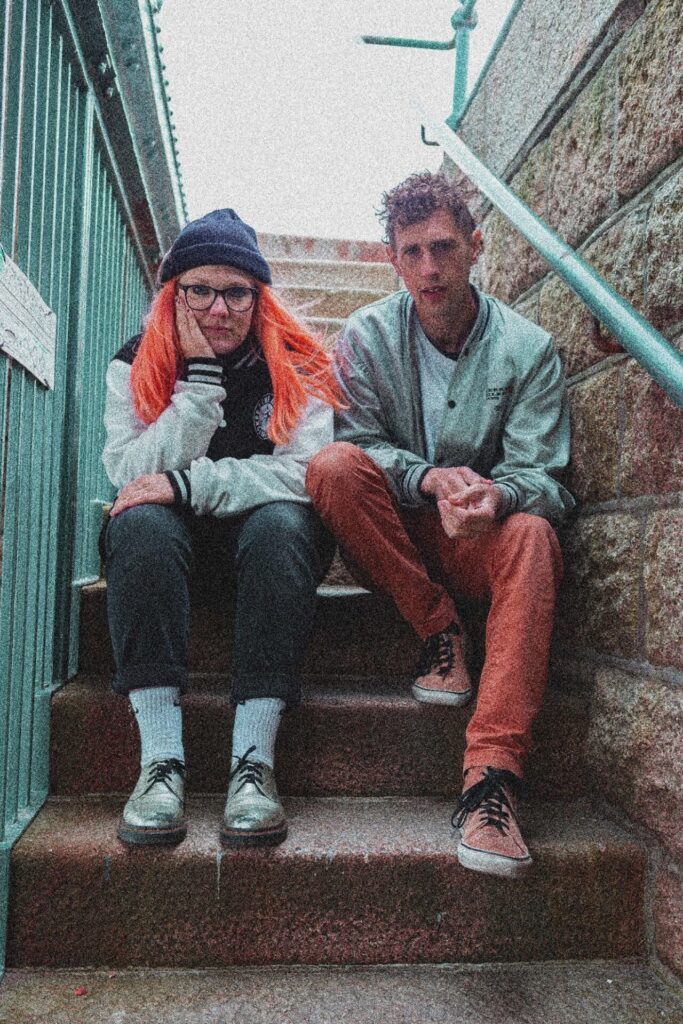 6. What's your view on the role and function of music as political, cultural, spiritual, and/or social vehicles — and do you try and affront any of these themes in your work, or are you purely interested in music as an expression of technical artistry, personal narrative and entertainment?
SKIES:
Music is a really great way of expressing yourself without having to separate yourself off from others beliefs. I think anybody who works hard at what they love doing, authentically creating things is inspiring and people want to mimic that. I feel like just being your best self and sharing hope
through music is a political, cultural, spiritual and social example of how to live a bit better.
7. Do you feel that your music is giving you back just as much fulfilment as the amount of work you are putting into it, or are you expecting something more, or different in the future?
SKIES:
We have recently got a lot better at budgeting and so that has made the work we put in much more satisfying as we benefit more from doing that. We love what we do and so would love to see it multiply in any ways it can, more ticket sales, more streams – because who doesn't want more of what they love?
8. Could you describe your creative processes? How do you usually start, and go about shaping ideas into a completed song? Do you usually start with a tune, a beat, or a narrative in your head? And do you collaborate with others in this process?
SKIES:
It can vary from time to time, but usually the process is, Alie will write the lyrics, melody and chord structure. We'll then record the vocal and guitar. Then Jericho will use that to write the drum, bass, synth and other musical parts. Once the music has been written, we'll take the demo to our producer Oz Craggs and we'll record it all properly in the studio. He then mixes and masters the tracks.
9. What has been the most difficult thing you've had to endure in your life or music career so far?
SKIES: I think the aftermath of the pandemic has been the hardest challenge of our music career. Having to adjust to how it changed us and trying to keep healthy and keep moving forward has been the biggest challenge but we are on the right track and still moving forward into more of what we love.
10. On the contrary, what would you consider a successful, proud or significant point in your life or music career so far?
SKIES: Still being a band today!
KEEP IN TOUCH:
FACEBOOK | INSTAGRAM | TWITTER | SPOTIFY | BANDCAMP | WEBSITE | YOUTUBE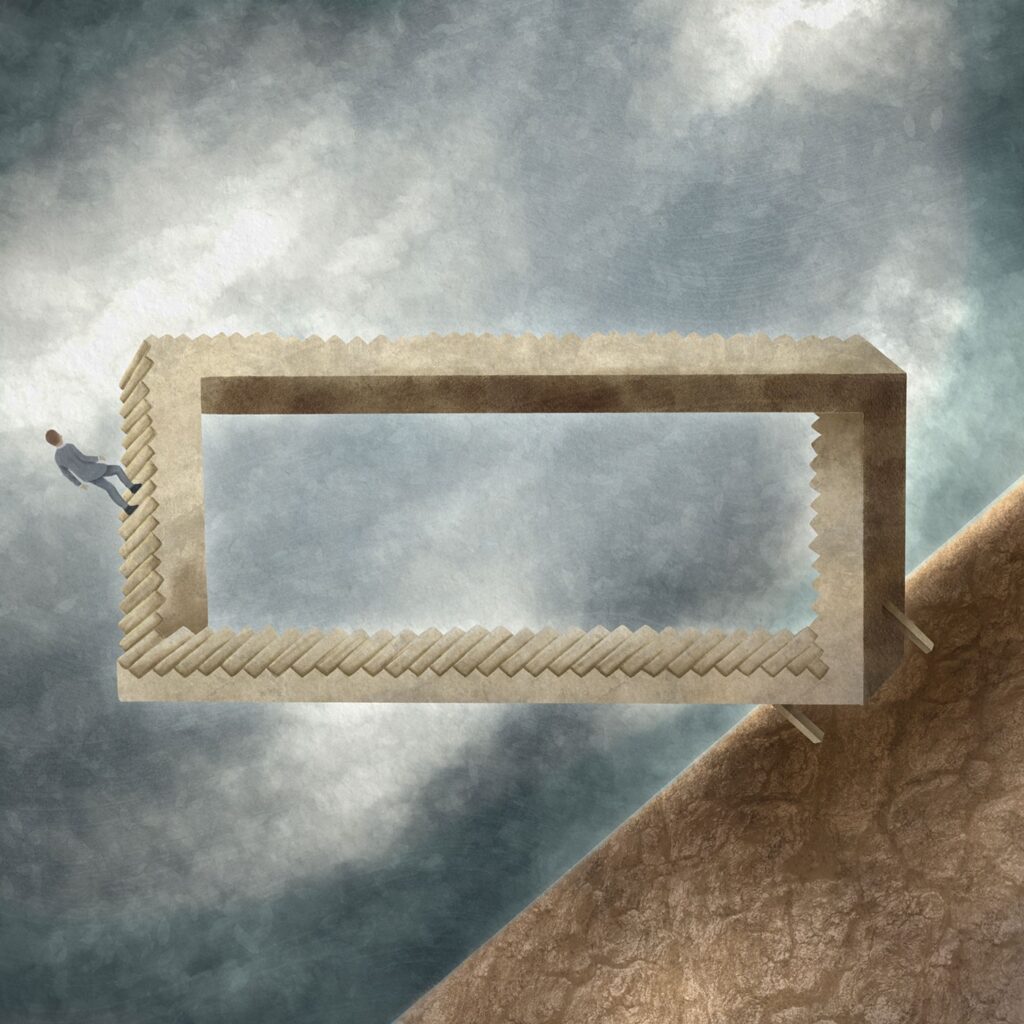 Photo credits: KMS Photography