In 2018, bedroom producer Sun Lite launched this endeavor. The term "electronic music" is really a catch-all for the many genres he experiments with and keeps developing. Jazz, blues, folk, reggae, rock, pop, soul, psychedelic, funk, dance… He frequently sings and occasionally plays blues harp or acoustic guitar. Even so, he continues to put a lot of effort into honing his production techniques while trying not to take himself too seriously. Along with humorous lyrics, his music is socially conscious. His upcoming album could as well be a disco record. Check out the album & the exclusive interview below:
1. Can you tell us a bit about where you come from and how you got started?
SUN LITE: I was born in Belgium and I still live there, at approx. 50 km from our capital city, Brussels.  I fact, I've always been busy with music – when I still was a child, I remember experimenting with knockin' spoons on bottles filled with water in a row, recreating the musical scale. But I really started with music when singing in local cover bands.  I must 've been 20 something…A few years ago I discovered the power and possibilities of making music electronically. I became a so called "bedroom-producer" Music has always been just a hobby, and it still is.
2. Did you have any formal training or are you self-taught?
SUN LITE: No training involved….The technical side of music isn't my cup of tea so, I'd rather trust  my musical ears, my feeling and love for music.  Next to singing I do play a bit of acoustic guitar (like in the track "Dog & pony show") and blues harp ("Uncontrollable rage blues"), and some two or three finger keyboarding…
3. Who were your first and strongest musical influences and why the name 'SUN LITE'?
SUN LITE: I've been listening to music as long as I can remember. In the early 70's (oh yeah, I was born in 1964) I got wild about glam rock like Sweet or Gary Glitter.  The first "real" influences, I think, must 've been Deep Purple or Black Sabbath, but later, I got really touched by classic blues, like Robert Johnson or Bessie Smith.  Gave me the chills, and they still do. Classic soul, like Otis Redding, Aretha….Those must 've been the earliest influences.  Because, no matter how I try, I think, in all my songs, there's always a bit of soul to discover in my singing.
The name…well, initially, my wife came up with the name Sun Lite and I thought about keeping it until I've found something "better", because I couldn't see a connection.  But, later on, looking up the meaning of the name "Sun", I think it's just perfect for my project. Googling it, I found it can mean: "An idealist who dreams of living in a harmonious world".  Well that's just me, and even more my alter ego Sun Lite.  Just listen to "Dog & Pony show: "I'm waiting for the day, when love will find its way, to the hearts & minds of haters, mistreaters & dictators…"And: sun stands for creativity. So, just perfect.
4. What do you feel are the key elements in your music that should resonate with listeners, and how would you personally describe your sound?
SUN LITE: The sound. And most of all: the bringing together of different styles of music, sometimes in one song.  I know I might be confusing -at times –  for listeners, but, I always wonder: why on earth do we need to divide or categorize music in styles, genres or moods?  There is so much to discover in music, old and new, from all over the world.  Although, with this album, I still tried to bring together my most "rock" tinted songs because I was afraid else it might scare off too many people.  But it is and will always be my goal to experiment with sounds, moods, styles, and most of all: glue it all together.  Music is music, and universal. Although, if you insist me to be a bit more specific: I think the psychedelic elements often return – that's the Ozric Tentacles or Hawkwind sauce. Or Pink Floyd. But please, readers, don't nail me on those three bands.  My next song might just as well be influenced by Barry Manilow, Mozart, The Sex Pistols or dance music. Anything goes – but there'll often be this specific spacy or psychedelic sauce.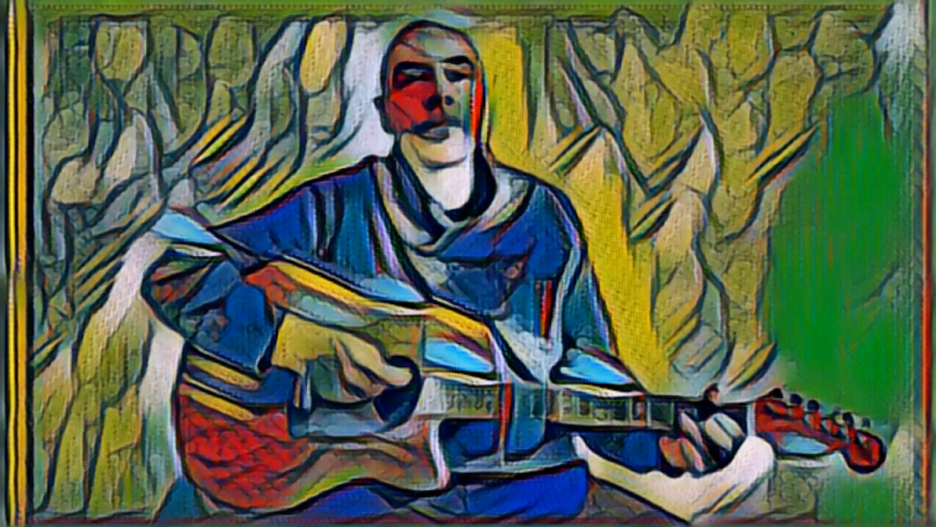 6. What's your view on the role and function of music as political, cultural, spiritual, and/or social vehicles – and do you try and affront any of these themes in your work, or are you purely interested in music as an expression of technical artistry, personal narrative and entertainment?
SUN LITE:
I think every musician, composer, producer should make music the way he or she feels most comfortable with.  For me, it often does serve as a vehicle to express my feelings about politics and what is going on, socially, in our world, the real or the online one. I think almost half of my album is inspired about what's going on today, especially during or since the pandemic. 
But if a DJ can move thousands of people on festivals like Tomorrowland (at about 30 km from where I live, by the way), he or she should keep on doing that.  If Bob Dylan writes poëtry, I admire it.  I remember I was totally blowin away during a Stevie Ray Vaughan concert once.  My mouth fell open literally during the whole concert.  And if a lark is singing in my backyard at dawn, I can be just as flabbergasted…Hell, I might 've fun listening to yodel music. And I mean that.
7. Do you feel that your music is giving you back just as much fulfilment as the amount of work you are putting into it, or are you expecting something more, or different in the future?
SUN LITE:
It does give me fulfilment, it's the fuel that keeps me going.  Without music, I think I would't be here anymore.  But so far I'm being plagued too often by technical issues, and my own limitations.  I'm never really satisfied, because once a track is finished, I hardly ever listen to it again, and I am hungry to start something new again.
8. Could you describe your creative processes? How do usually start, and go about shaping ideas into a completed song? Do you usually start with a tune, a beat, or a narrative in your head? And do you collaborate with others in this process?
SUN LITE:
Sometimes I have an idea in my head – a melody, a sentence, a beat, a riff.  It might take a few days until I finally open up my laptop.  I often start with the drums, the beat. Or an intro – some fx to get into the mood. Then comes a bass, an organ or synth, a sample…..Mostly I don't have a global idea of a song in my head, no structure.  Day after day I open the project again, and the best "idea's" mostly happen by accident or "mistakes". I let the song "write itsself". Or a song can just as well start  with all the lyrcs first, an acoustic guitar….
So far I haven't had no collaborations, only a few times with my son, who is now 15, a talented drummer, and, techically, far more superior than me.  It's nice to have this father-son-musical-connection. If I ever would collaborate, it might be a good guitar player who shares my ideas on music 😉
9. What has been the most difficult thing you've had to endure in your life or music career so far?
SUN LITE:
Some 25 years ago, I fell off a ladder, heavy skull fracture.  I did recover very well, but, mysteriously, since then, I lost a great deal of my ability to sing in tune. Which was a shock for me in the beginning.  I used to be a fairly good singer, but since then, I had to re-learn it. Having peace with it now, because I realize it's only my voice.  There's a lot more ways to make music 🙂
10. On the contrary, what would you consider a successful, proud or significant point in your life or music career so far?
SUN LITE:
  Well, my perseverance to compile this album, and the humble airplay and reviews it is starting to get. Let me close this down by stating I don't have a musical "career".  It's a hobby, a passion, a part of me, but not my main activity in life :).
KEEP IN TOUCH:
FACEBOOK | INSTAGRAM | SPOTIFY | BANDCAMP | WEBSITE | YOUTUBE