Tom was born in 2000 on the outskirts of Nashville, Tennessee and quickly realized that music was his passion. Being the son of platinum-selling musician Aaron Tippin, he was unable to escape his genetic makeup. At a young age, he began performing with his father, and singing in front of large crowds became routine for him. By the age of 16, he was driving to Nashville to collaborate with other authors on "Music Row." Following the release of his debut EP, "Teenage Heart," he started serving as an opening act for big-name performers like Travis Tritt, The Oak Ridge Boys, Sammy Kershaw, Collin Raye, and Aaron Tippin. With the release of his brand-new singles "Chance to Love You" and "Hearts Like Ours" ahead of the release of his sophomore EP, "Wasted Melodies," on November 3rd, he enters his next phase.
The alt-pop anthem "Hearts Like Ours" is a fast-paced song about two people who have cautious hearts and are learning to let go and trust their feelings for one another. It was created in Nashville, Tennessee, by Jason Wozniak and Tom Tippin. Check out the song and the exclusive interview below: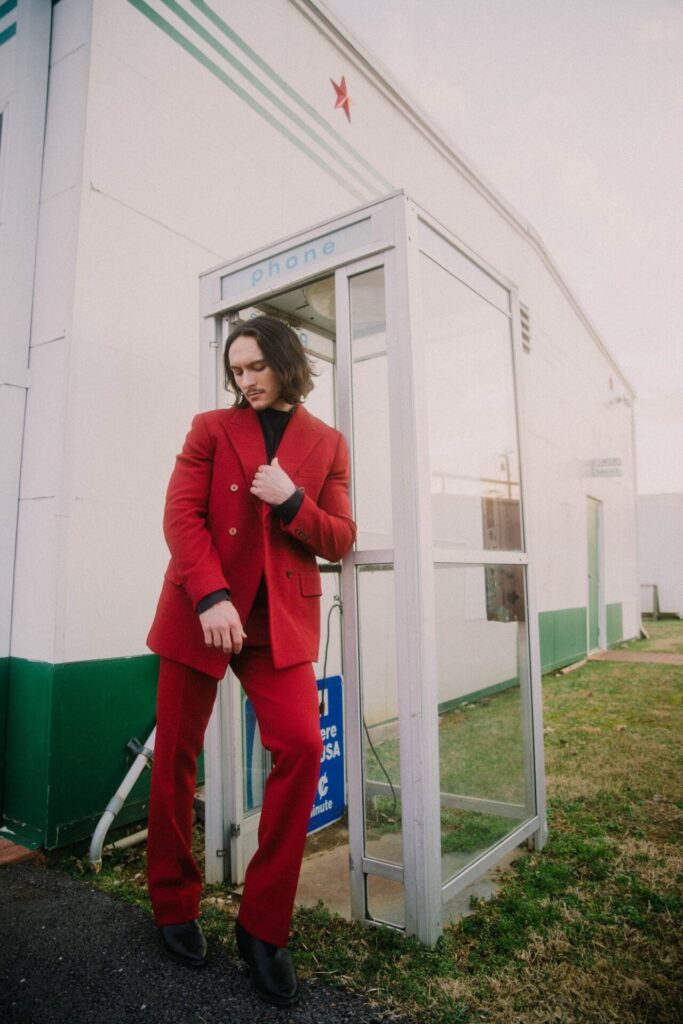 1. Can you tell us a bit about where you come from and how it all got started?
TOM TIPPIN: I grew up 60 miles east of Nashville in a little town called Liberty. Both my parents were in the music industry so I was surrounded by music but it became clear to me at about 13 that  wanted to make a living out of it. I entered a singing contest through a club called "Junior Beta" where I sang in front of thousands of kids and ended up winning the whole thing. I was pretty much hooked from then!
2. Did you have any formal training or are you self-taught?
TOM TIPPIN: I do have some formal training and I'm super proud of it. A wonderful lady named Renee Grant-Williams, who has since passed, taught me when I was 15. Me and my mom used to drive into Nashville every week just so I could attend lessons. She was phenomenal!
3. Who were your first and strongest musical influences?
TOM TIPPIN: My first influences have to be Michael Jackson, Justin Timberlake, and Maroon 5, I mean that's the stuff we all grew up on on in the 2010s.
4. What do you feel are the key elements in your music that should resonate with listeners, and how would you personally describe your sound?
TOM TIPPIN: I hope that my melodies really captivate my listeners and pull them in to then uncover the lyricism that it supports. My sound is certainly an ode to my influences but also crafting a unique sound with heavy synth lines mixed with live instrumentation.
5. For most artists, originality is first preceded by a phase of learning and, often, emulating others. What was this like for you? How would you describe your own development as an artist and music maker, and the transition towards your own  style, which is known as ROCK?
TOM TIPPIN: Learning never ends. That's the biggest thing I've learned. Just when you think you've got it figured out you evolve again. The key is to embrace that because the moment is all you have. Turn that moment into honest art. The sounds that come with that are certainly from of the music I've listened to in the past but also the present. There's no shame having hints of your favorite artist in your sound but never copy. Make it honest and it will be unique.
6. What's your view on the role and function of music as political, cultural, spiritual, and/or social vehicles – and do you try and affront any of these themes in your work, or are you purely interested in music as an expression of technical artistry, personal narrative, and entertainment?
TOM TIPPIN:
I think it's all free game because it's all part of my story. Leaving out the political and sociological sides of art is harmful to art itself.
7. Do you feel that your music is giving you back just as much fulfillment as the amount of work you are putting into it or are you expecting something more, or different in the future?
TOM TIPPIN:
It certainly does but it can be easy to lose perspective on that. A lot of that has to do with how seriously I take my self and how driven I am. I have to constantly remind myself to "smell the roses" otherwise I can squeeze the life right out of music.
8. Could you describe your creative processes? How do usually start, and go about shaping ideas into a completed song? Do you usually start with a tune, a beat, or a narrative in your head? And do you collaborate with others in this process?
TOM TIPPIN:
It varies. I try to keep everything on the table but I tend to find myself with a melody first. I translate that onto an instrument and let the words take form. It usually starts as mumbling but then the "feelings" from the music bring out the thoughts on my heart that I need to say. I love to collaborate but when the moment comes I let the music take over which can happen all alone at 2AM.
9. What has been the most difficult thing you've had to endure in your life or music career so far?
TOM TIPPIN:
The hardest thing is being okay with where I am in my career. I constantly find myself trying to fast track this whole thing but it takes the details to make it all work.
10. On the contrary, what would you consider a successful, proud or significant point in your life or music career so far?
TOM TIPPIN: Making this EP. It's been therapeutic to say the least. I've gotten to share so many beautiful moments with incredibly talented people making this but also I've gotten to speak my mind. I'm so proud of these songs and how they've formed me as I've grown so close to them. They say so much I've been afraid to say for a long time. It's freeing having been honest.
KEEP IN TOUCH:
FACEBOOK | INSTAGRAM | TWITTER | SPOTIFY | WEBSITE | YOUTUBE
Photo credits: Noah Tidmore