The prodigy Victor Alexeeff started learning the piano at the age of four and started attending the Royal Conservatory of Music in Toronto when he was seven years old. His musical tastes are diverse, despite the fact that he is best known for his renditions of Chopin and Prokofiev. In addition to working as a concert pianist and session musician, he also writes music for movies and television, creates original records, and plays with rock bands and experimental music ensembles.
His inspiration for this album 'Classics Unleashed' came from Wendy Carlos' album "Switched-on Bach" was released. He found it very impressive that someone had been able to replicate some of that well-known classical music using synthesizers. Since interpretations are what we're all about, he thought this was a fantastic interpretation. And this person accomplished it, and it was a lot of work for her.
Check out the exclusive interview below:
1. Can you tell us a bit about where you come from and how you got started?
VICTOR ALEXEEFF: I grew up in a small village by a river in Churchville, Canada. My grandfather was my strongest influence, always supporting me. He got me enrolled at the Conservatory of Music in Toronto, which was like my 2nd home.
2. Did you have any formal training or are you self-taught?
VICTOR ALEXEEFF: I got very VERY formal training by Boris Berlin at the Royal Conservatory of Music in Toronto, Canada.
3. Who were your first and strongest musical influences and why the name 'VICTOR ALEXEEFF'?
VICTOR ALEXEEFF: I was actually born with that name. I thought about changing it many times but too many people thought it was cool. Musical influences: too many to mention.
4. What do you feel are the key elements in your music that should resonate with listeners, and how would you personally describe your sound?
VICTOR ALEXEEFF: It's like painting with sound… it tells a story.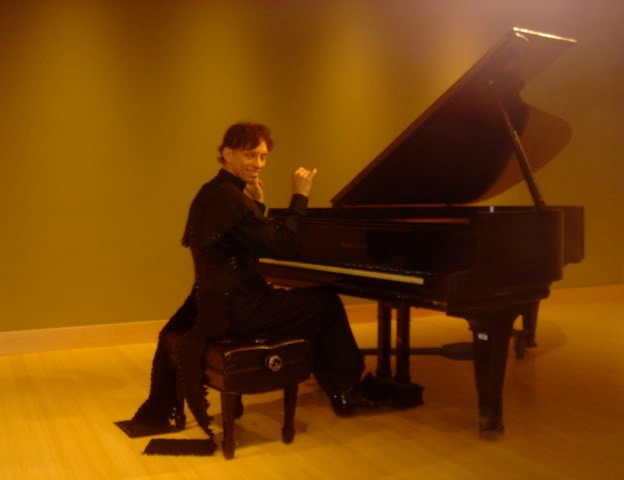 6. What's your view on the role and function of music as political, cultural, spiritual, and/or social vehicles – and do you try and affront any of these themes in your work, or are you purely interested in music as an expression of technical artistry, personal narrative and entertainment?
VICTOR ALEXEEFF: Music can play many rules, that is true. I like to explore the artform… hopefully being able to take listeners to another place, outside of this reality.
7. Do you feel that your music is giving you back just as much fulfilment as the amount of work you are putting into it, or are you expecting something more, or different in the future?
VICTOR ALEXEEFF: Music is what makes up most of what I've become. You must become music, music becomes you.
8. Could you describe your creative processes? How do usually start, and go about shaping ideas into a completed song? Do you usually start with a tune, a beat, or a narrative in your head? And do you collaborate with others in this process?
VICTOR ALEXEEFF: Ideas just keep dropping, like a continuous flow of water. I find that jewel that talks to me, and then things evolve.
9. What has been the most difficult thing you've had to endure in your life or music career so far?
VICTOR ALEXEEFF: I've broken my bones or injured myself – and lost years of opportunities. And after years of therapy, I would once again get injured. More Therapy LOL. Never quit… pull out your Irish!
10. On the contrary, what would you consider a successful, proud or significant point in your life or music career so far?
VICTOR ALEXEEFF:  Never, ever quit. Don't let anyone or anything extinguish your passion. Believe in yourself because you are unique and awesome… and it's the path you've chosen…
KEEP IN TOUCH:
FACEBOOK | TWITTER | SPOTIFY | INSTAGRAM
Photo credits: Bjorn Bauer