The indie pop duo Wotts from Ottawa, Canada, are excited to share the release of their new song, "LEMONADE." The track aims for a cinematic and warm vibe in anticipation of the upcoming summer days, drawing inspiration from artists like Empire of the Sun and M83. The song "LEMONADE," which was produced by the band's vocalist and multi-instrumentalist Jayem, is about the struggles couples encounter and the tenacity sometimes required to get through them. He said, "If you run into a rough patch, it can be easy to leave a relationship, especially if you have a tendency to put up walls to protect yourself.
This song serves as a reminder that it can be worthwhile to dig deep, fight the insecurities, and take a leap of faith because you can meet an amazing person and still have some bad days. Wotts incorporates elements of rock, indie pop, and alt-pop into the song. Ricky 100, a bassist and guitarist, explains "We're having a great time experimenting with new sounds and attempting to create an atmosphere with our music, in my opinion".
The duo's previous single, "DOMINO," a retro-inspired song heavily influenced by 80s aesthetic visuals like "Breakfast Club" and "Stranger Things," is followed by "LEMONADE." "I really liked the experience of using film as a guide," Jayem claims, "so I decided to keep that going here." In one of the cliche scenes, a character sprints through an airport to try to catch the love of their life before they take off, and I was watching an old-school romantic comedy in the background at the time.
So what we tried to capture here is that sense of desperation and faith you get from moments like that. This time, there was an additional difficulty because Ricky 100 was confined to quarantine outside the nation during production. According to Jayem, "I thought it would be neat to chop up and sample some unused parts he sent me over the last few months because I felt so bad for him being isolated like that. Then it would seem as though he was in the recording studio with me. Although challenging, it was ultimately completely worthwhile." Check out the exclusive interview below: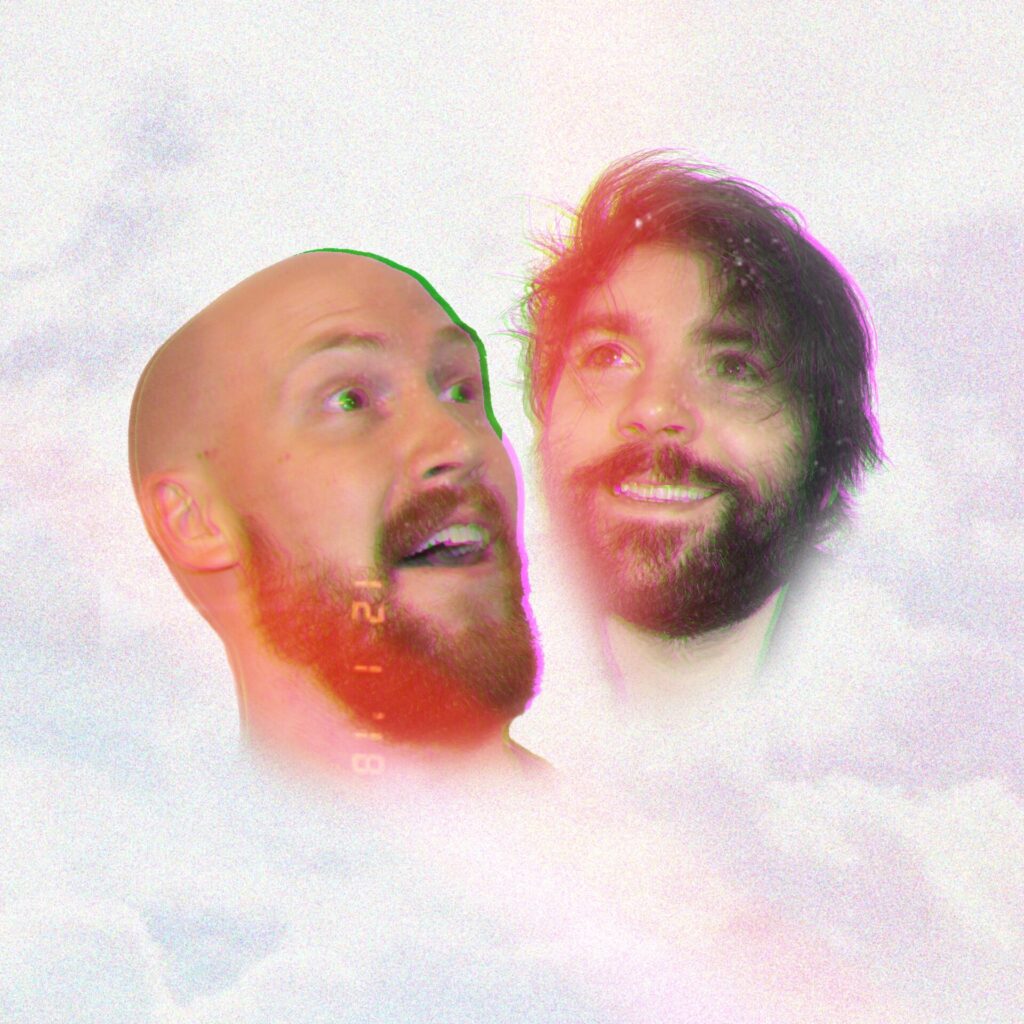 1. Can you tell us a bit about where you all come from and how it all got started?
WOTTS: Sure! We're from Ottawa, Canada, which has a long and not entirely warranted reputation for being a quiet and boring government city. As for us, we actually kicked things off as hip hop band with members coming and going, before settling as a duo. One thing that's remained constant with the project is that we don't shy away from experimenting. We took that mindset to the limit in 2021 when we decided to make a switch to indie pop.
2. Did you guys have any formal training or are you self-taught?
WOTTS: Mostly self-taught! I did a few months of guitar lessons when I was a teenager to get the basics down, but after that it was all about learning to play songs on my own and figuring out different chords and licks.
3. Who were your first and strongest musical influences?
WOTTS: I've always been drawn to fearless creators. My first 'loves' were Damon Albarn and Pharrell. The list has grown over the years but I'd say right now, outside of them, M83 and Kevin Parker are huge influences. What I love about their music is that it can hit this nostalgic chord so naturally, without sounding cheesy or dated. On top of that, they pretty much do everything on their own, which is just unbelievably impressive.
4. What do you feel are the key elements in your music that should resonate with listeners, and how would you personally describe your sound?
WOTTS: I'd like people to see how our sound is always changing. There's a lot of experimentation and growth throughout the years of Wotts and we are always looking at new ways to make sounds!
6. What's your view on the role and function of music as political, cultural, spiritual, and/or social vehicles – and do you try and affront any of these themes in your work, or are you purely interested in music as an expression of technical artistry, personal narrative and entertainment?
WOTTS: I definitely think it plays a huge role in the aforementioned. I have never been one to really push a political or social agenda through my music, however I don't think you can escape having a bit of your own culture and spirituality engrained in what you create. It's all a product of your being. When I make music, I like to create something that I would enjoy listening to, or use it as an expression of how I'm feeling in that time. If that resonates with others, then that's great! But I always just focus on what I think suits the song best and creating something I am proud of/interested in first.
7. Do you feel that your music is giving you back just as much fulfilment as the amount of work you are putting into it, or are you expecting something more, or different in the future?
WOTTS: I don't expect anything going into creating or producing music. I believe it's all about having fun, and all the better if someone else enjoys it and wants to spread our music. 
8. Could you describe your creative processes? How do usually start, and go about shaping ideas into a completed song? Do you usually start with a tune, a beat, or a narrative in your head? And do you collaborate with others in this process?
WOTTS: I usually start with a vocal melody and build from there. After that, a visual component takes over, where my mind associates the melody with a movie or aesthetic. Once that's locked in, it's so much easier for me to pick the right style of drums or synths that would fit the track. Once Rick sees where I'm going with it, he usually produces some insane bass line or guitar riff that becomes the backbone of the song. As for collaborations, "6 Shooter" was the first time we ever worked with another artist (The Desert Island Big Band). We got lucky because we're huge fans, not only of his music, but him as a person.
9. What has been the most difficult thing you've had to endure in your life or music career so far?
WOTTS: Since I'm not trained in any capacity, I've struggled to find people to work with that get how we approach making music. It's not anyone's fault, we just go about it weirdly. Because of that, on top learning how to make actual music, I've had to figure out how to produce, arrange and mix tracks over the last couple years. It's been a struggle for sure, but knock on wood I'm getting to the point where it at least looks like I know what I'm doing!
10. On the contrary, what would you consider a successful, proud or significant point in your life or music career so far?
WOTTS: I never feel more proud than when something is finally launched! I have had the opportunity to be a part of a lot of different albums over the years, and each one is a little milestone in my journey that I can look back on when I am older. 
KEEP IN TOUCH:
INSTAGRAM | TWITTER | SPOTIFY | YOUTUBE
Photo credits: Eric Dolan