Fallen Idol by Tyler Elden: Review
New Jersey-based singer-songwriter Tyler Elden's latest single Fallen Idol is a nostalgic throwback with a modern jazzy twist.
Tyler's alternative rock style encompasses from stripped-down acoustic tracks to more modern post-hardcore anthems. Bridging eras and sounds, Fallen Idol sits widely somewhere between these two ends of the spectrum. Despite its punchy and rousing guitar chords, the song is fundamentally melodic. Tyler's singing is so expressive and emotional as he croons through the verses before effortlessly rising into a soaring chorus. Throughout the song, Tyler demonstrates his control over his vocals from the opening screams to the melodic highs in the chorus. With so many layers, this song may appeal to a wide range of listeners– even the prog snobs.
For anyone who grew up in the 90s grunge era and 2000s alt-rock scene, Fallen Idol is an essential listen. But don't let that stop you from giving it a shot if you weren't. The guitar tone and the vocal arrangement are very reminiscent of that era with genre-bending modern elements thrown in. The brass instruments add an extra punch of jazz that goes so well with the melodic guitar hook. The time signature changes accentuated by the breaks and turns in the melody create this captivating hook that keeps you intrigued and wondering what the next note might be. With each bar, Tyler unfolds his creativity and brings forth his musical prowess. Truly a fun sonic experience striking a balance between musical skill and creativity.
KEEP IN TOUCH:
FACEBOOK | INSTAGRAM | TWITTER | SPOTIFY | WEBSITE | YOUTUBE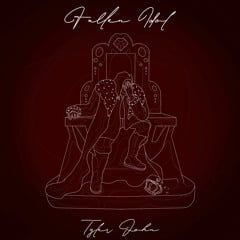 Review by: Gabe Finch