Friyay Beats – Thank God It's Friday!
Regardless of one's profession, way of life, geographical region, or religious beliefs, everyone has that one common experience and sentiment on Fridays: the relief of having made it through another week.
I know you can't wait to finish up and be done with your day, so why not give yourself the chance to unwind and explore some fresh releases for the weekend? With the weekend lurking right around the corner, all you have to do is get through today!
I'll make today's top 10 music recommendations worth every moment, so scoot closer and let's dive right into it!
1. Midnight Kahuna: Bad Ass Cafe
The sounds of the MIDNIGHT KAHUNA erupted from the depths of the volcanoes in beautiful South Florida. These musical nomads have captured the tropical singing of the tradewinds as well as the grime and grit of the Rock in the streets and avenues of Miami, washing over the islands of our souls like a great wave. Sound waves that combine Rock, Island, Reggae, Country, Jazz, and World Music will wash over you. Midnight Kahuna can take you to a magnificent realm beyond, heal your sore heads and relieve your hangover the next morning, or keep you rocking and craving more. MIDNIGHT KAHUNA plays a wide variety of songs. There is no predetermined recipe, but there is a particular tone and vibe they are going for. Escape to the unique paradise that is waiting for you at the end of your journey and transcend the realities of everyday routines. You'll arrive there with the aid of Midnight Kahuna. Follow them on Spotify, Apple Music, iHeartRadio, Amazon, Jango, Deeper, Shazam, CDBaby.com, YouTube, and just about every other online music platform to join the army of their followers, known as Kahunuts. Come watch them perform live for the best show both sonically and visually. The MIDNIGHT KAHUNA only wants to know whether you want a vacation, unlike The Beatles who famously asked if you wanted a revolution. Come hear the Midnight Kahuna for yourself!
2. We Are All Fossils: Home Grown Flowers
Home Grown Flowers is a song about losing a loved one and attempting to mend oneself thereafter. You learn to live with it because certain heartbreaks never entirely heal.
During the pauses from working at a wedding, he picked up his guitar and suddenly found himself penning this song. He tried to keep it as natural-sounding as possible by recording all the sections as they occurred on his phone's voice notes, and once the inspiration ended, he stitched it all together to create Home Grown Flowers.
3. Grace & The Flat Boys: Work It Out
The film "Work It Out" is an energizing and thrilling sequel to "Wheels." The new song, which builds on their jazz-fusion roots with major vocal hooks, lush harmonies, and dense instrument textures, is more melodically driven and forward-thinking than their past work. It also heavily draws inspiration from modern pop music. Although Grace created the lyrics for this song with her friend's children in mind, the message is applicable to all ages. Keep on if you're struggling with something that won't change your life. Continue on and stay loyal to who you are; don't allow anyone else define who you are; that is up to you.
Nearly four years ago, Grace & The Flat Boys originally bonded as classmates. Since then, they have performed for numerous charity and non-charitable organizations at venues all throughout Edinburgh. Henry's Cellar Bar hosted the band's first performance as a group in 2018, and The Mash House hosted their first sold-out performance for the release of their debut EP in September 2021. The band expanded into Glasgow this year and has since established themselves as a mainstay on the bill at Scottish summer festivals. They will perform at Scotland in Color Festival in Edinburgh for the second consecutive year and support KIEFF on July 28 for Endless Summer 2022 in Glasgow. In addition, G&TFB will co-headline a performance at the storied Sneaky Pete's for the Central Belters Showcase in the middle of August as part of the renowned Edinburgh Fringe Festival.
How are you enjoying the songs so far? Be sure to let me know in the comments!
To relax in the middle of the day, I recommend listening to the following playlist while sipping on your favorite beverage or blending in some greens to punch in something healthy. I'd say you've earned it!
4. dEVOLVE: Running Up That Hill (Cover Single)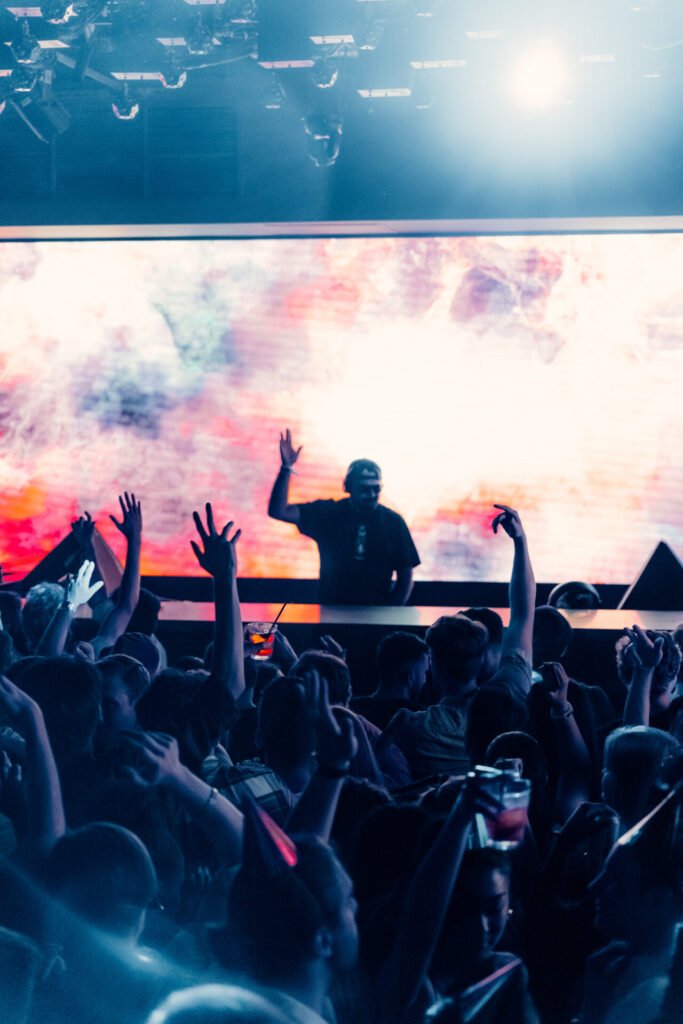 This epic rendition of the Kate Bush classic "Running Up That Hill" by dEVOLVE is inspired by the global sensation "Stranger Things" (A Deal with God).
5. Mariel Martinez: Loquedia I
Our proposal, which is based in Madrid, suggests a tango evolution that is natural. An approach that combines culture and music, a voyage through time and space where the most traditional Tango meets Contemporary Tango, new compositions, and fresh perspectives. a line that runs diagonally through both classical and popular music.
6. Katie Wellenberg: Gambler
Listen up, progressive Americana-pop fans. A powerful country song by Katie Wellenberg called "Gambler" can put any heartbreaking player in their place. The lyric-driven tune plays with humorous cowgirl charms and alludes to a woman's struggle to prevent letting a Casanova-type man break her heart.
Being on someone's hook for someone who enjoys playing games gave rise to the concept. "I wanted to speak up for all the women who choose not to stand up and reclaim their power. I'm letting them know that I've got their backs with Gambler. I've always thought of music as my best friend, therefore I write from that "point of connecting" now "Katie Wellenberg adds.
One of the eight tracks on the new album "Time Will Tell" is Gambler (to drop in the fall of this year). The album takes listeners on a journey through a romance, from love to loss through sadness, and finally toward healing and rejuvenation.
"I wanted to get everything perfect without settling, so recording the album took months. I really focused on the arrangement and storytelling aspects, and I'm hoping that people will enjoy these new songs "the artist claims.
Alex Keogh created and produced the Track in Munich Sessions Studio, and Libertree Berlin oversaw its mastering.
7. Paul Nestler: I Don't Go Home Much Anymore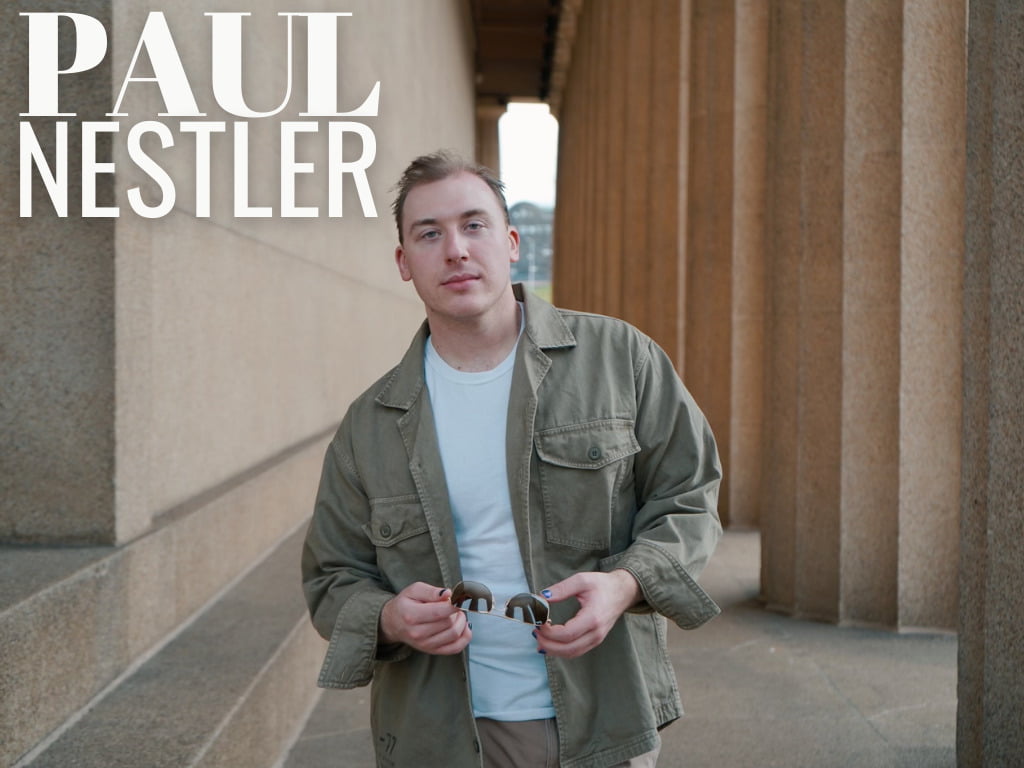 He began writing this song in an effort to break out of his usual "sad boy love song" writing style, which centers on failed chatting attempts and the desire for girls to like him. He should start writing something "more real," a buddy of mine sardonically said. That notion evolved into a far more accurate representation of his way of thinking about life, especially after going away to follow his aspirations, even though it was still somewhat depressing.
Ah, Fri-nally! If you've loved these previous listens, wait for the next 3 hits that'll have you grooving in no time!
8. Nova Hall: Life In Slow Motion
Nova Hall is triumphantly back with her three-track EP titled "Life In Slow Motion" after a three-year absence during which she nomadically traveled through three nations while coping with a chronic illness.
The idea for these songs came to me a few years ago, but the older version of me wasn't ready to share them. After everything that has transpired over the past five years, I am at least comfortable with my identity as an artist.
Her previous single, "Collateral," which Clash Magazine premiered and supported, hinted at a contemporary pop sound that later developed into a grungier sonic environment. The climax of that process is depicted in "Life In Slow Motion." The EP is post-rock that is dystopian, female-led, and tinged with hope.
Warm electronica and distorted rhythms are sprinkled over atmospheric guitars as they alternately dance over them to produce Nova's distinctive sound.
The three-track EP, which is co-produced by Johan Englund (The Vaccines, Jones, EMI), will be made available through Indigo Noise.
9. Nico S: Dead Walker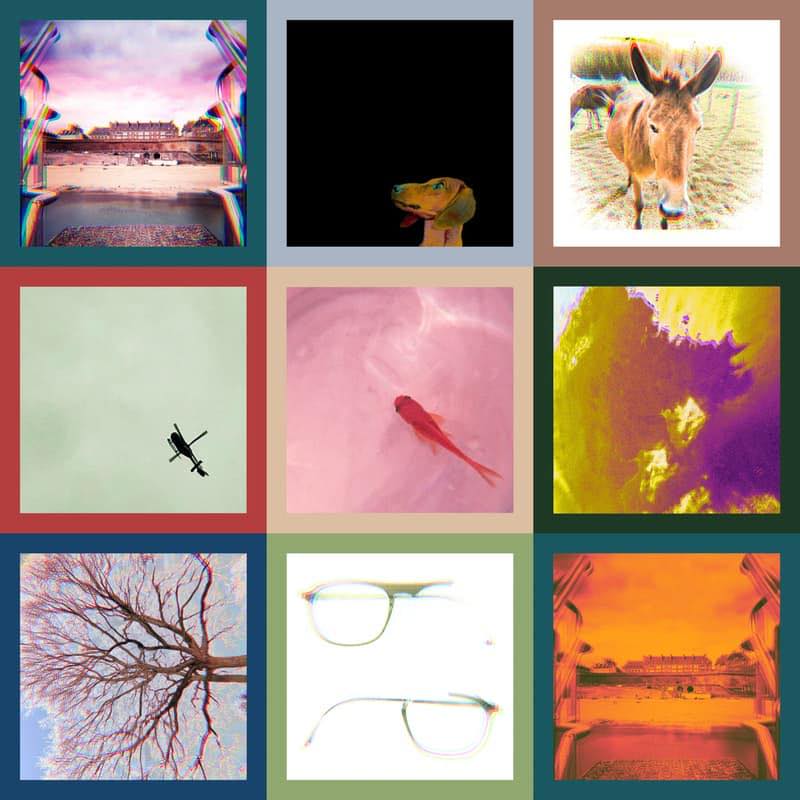 While on hiatus in 2021 because to sanitary confinement, I made the decision to begin recording my solo project DachShund. I was the singer for the French band RedRedPanda.
Nine instrumental and vocal pieces make up the DachShund album, which blends numerous inspirations such as the trumpets of Beirut with Weezer's powerful guitars and dEUS's wild atmospheres with Grandaddy's soaring ones.
The album, which I finished playing in full in April and May 2021, was mixed by an Irish buddy named Stéphane from the band Wendigo and made available on streaming services in July 2021.
10. Hannah Lynne Miller: Cart before the horse (Live)
Hey! I'm Hannah Lynne Miller. I grew up in Oregon, and was raised on dirt, mountains, and pinot noir. I'm an indie country singer-songwriter whose style straddles the line between pop and americana. My songs draw on my own stories of love and loss, with easy vocals and catchy melodies that will have you singing along by the second chorus. I take inspiration from the Indigo Girls, Brandi Carlile, Gillian Welch and the Chicks. I am unbelievably lucky to share the stage with violinist extraordinaire, Nyssa Grant, whose bluegrass style and angelic voice weave in and out of my guitar and vocals with ease.
I tend to put the cart before the horse with most things in my life – especially dating (oops). I wrote this song and as a pop country anthem to celebrate the fact that it's okay to want the world and move too fast. It's self-aware, cheeky, and a joy to sing. I recorded it live in Harlem with my bandmate Nyssa Grant on the violin and vocals, and my friend Tony Glausi running the board.
That concludes it! When you need some uplifting anthems to power you through the weekend again, come back and I'll always have more in store for you. Until then, may today be the Fridayest of all Fridays, folks!
KEEP IN TOUCH:
FACEBOOK | INSTAGRAM | TWITTER | PINTEREST | REDDIT | YOUTUBE | SPOTIFY | GROOVER | MUSOSOUP