Turntable Tribulations, the electric ukulele and drum duo's follow-up to BoomBox Blasts, a collection of songs written during the Covid-19 lockdowns, was released recently. These songs, which were also written and recorded during the pandemic but were later recorded, have clear recordings and tight production while still retaining the band's distinctive chaotic sloppiness. Their themes have broadened to include songs like "Feedback," a recent single about opinion overload and oversharing in digital spaces, "Bippity Boppity," a half-rap, half-sung tirade against constantly performing for the seemingly insatiable beast that is social media, and "Good Morning Micro Man," a jaunty tongue-in-cheek song about a Silicon Valley billionaire who microdoses LSD "to divine what fund to hedge."
The song "Oh Lord Hit It," about a drunken dilettante housewife who can't seem to get it together, is dedicated to Sue Ellen Ewing, the wife of TV personality Tom Ewing. Other songs include "Red Rider," a nod to the fairytale of Little Red Riding Hood but spun to reflect our recent crazy dystopia, "Pete and Roger," a tribute to the founding members of The Who, Roger Daltrey and Pete Townshend, whose turbulent friendship On social media, the actress who played Sue Ellen Ewing, Linda Gray, gave her approval.
The album's final track, "Psycho Diapers," is an eleven-minute mini-rock opera with four chapters connected by fictitious commercial jingles. It tells the tale of a despotic man child who was abandoned by his wealthy and busy family and sent away to boarding school where he learned to wheel and deal in order to rise to the top of the political echelons. However, he was brought down when he crossed the wrong group, and they used his attraction to their female leader as a foil for his social fall. On Friday, October 21st, Turntable Tribulations was made accessible via all streaming services, the band's website, and Bandcamp. Both the physical CD and the digital version of the album are currently up for pre-order. Check out the album and The Margaret Hooligans ask each other interesting questions for the readers of Illustrate Magazine below: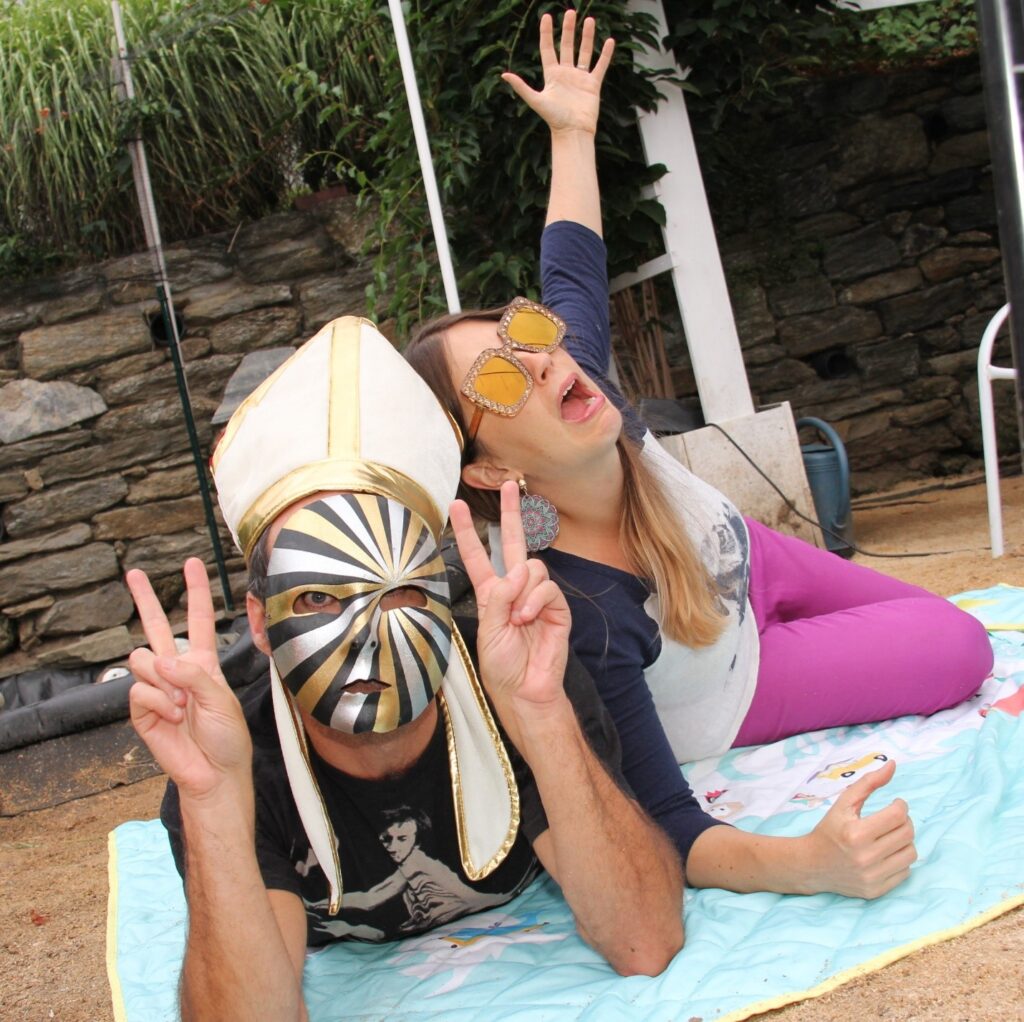 Mr. Strontium: What's the best concert you've ever been to?
Meg: The Flight of the Conchords at the Tower in Philly in the late aughts, probably 2009. I
went and was blown away by their showmanship and musical stylings. They have mad skills
that you tend to forget about because they write such silly music, but they are very talented
guys. I have also enjoyed every The Who and Tori Amos concert I have been to, but I went in
with the expectation those would be great. The Conchords concert was a great surprise.
What was your best concert?
Mr. Strontium: My first show was Queen a the Philly Spectrum. People thought Bowie would
show up to sing Under Pressure. Other great shows – The Kinks at The Tower Theater. Primus
and Fishbone, The Who at various venues, great Philly Triple Bill of LaGuardia, Val Salva and
Latimer –
Meg: Wait – you're including a concert you performed in as one of your best concerts? Does
that count?
Mr. Strontium: Of course it counts. Jon Spencer Blues Explosion, Archers of Loaf at a
laundromat, Beck…
Meg: That's enough, quit bragging. We get it, you've been to a lot of concerts. But you were
supposed to tell us the "best" one.
Mr. Strontium: Next question. What music did you listen to growing up?
Meg: My Mom liked Engelbert Humperdinck and we would never let her forget it. But
thankfully, we didn't hear him too much. It was more my Dad's taste as he was the one who
knew how to use the CD player and turntable. So Frank Sinatra, Nat King Cole, Ella Fitzgerald,
Louis Armstrong, Dave Brubeck, the Glenn Miller Orchestra…a lot of trad jazz and crooners.
My brother, who is 10 years older than me, probably had a little more influence on my current
musical tastes and would blast Van Halen, Rush, Pearl Jam, Nirvana, and other 90s grunge/
alternative bands like Belly and The Charlatans. I always liked the storytelling and vocals in the
crooners along with the anger and vitriol found in grunge music which is probably how we've
arrived at our current sound.
What did you listen to growing up?
Mr. Strontium: I don't want to answer that. What do you think of the state of music these
days?
Meg: Pretty dreary and boring. So much of it exists in the same sonic space with the same
preprogrammed beats that it all sounds…the same. It's all vocals over sparse synths and
quiet drum machines. There are some notable exceptions in the indie world, and a few that
have broken through to larger stardom, but even some of the latter is still playing the rules of
the game now, which is perfect recordings, perfect takes…everything feels very forced and
kinda dead. It's space music…music for Martians in their little spacesuits…shh! Don't disturb
the Martians with your imperfect recordings!
Mr. Strontium: Besides the synthetically altered, sterile, robotic sounding sameness of it all,
most everything we hear is dance music. Some dance music can be great, but it typically has
a low artistic/creative value. Not to mention that the music industry seems to be geared
toward people who don't particularly like music.
Meg: I couldn't agree with you more.
Mr. Strontium: Name two things outside of music you love and two things you hate.
Meg: Love: Sewing – making artsy things really, and spending time with my family and
creatures (ducks, dogs, cat) – is that cliche?
Hate: Cleaning. The smell of my own farts.
Mr. Strontium: I couldn't agree more with that last one.
Meg: Shut up. Ok – your turn.
Mr. Strontium: Love: dogs and maybe certain goats.
Hate: The awful rectangles that steal our time.
Meg: I know what you mean by that, but for the audience?
Mr. Strontium: The phones. Most people don't know how to do anything anymore without one
of those things attached to us.
Meg: Agreed. What is the other thing you hate?
Mr. Strontium: Bad drivers. Being a terrible driver says so much about a person. If you can't
reasonably handle a ton of metal, you're either a dimwit or don't give a damn, so screw you
either way.
Meg: My turn for a question. Psycho Diapers, the last song on our new album, Turntable
Tribulations (which incidentally is the reason for this interview), was put together by
stringing together several mini songs to make a mini rock opera and you were the one
who had the onerous task of combining all of these bits of music into making it what it is.
How did you do that?
Mr. Strontium: As you know, Meg, we've written about 75 songs in the last 3 years, but we
also have 150 little parts that are pretty cool on their own. Well, 4 of those parts make up the
epic we call Psycho Diapers. Energy and feel are my biggest concerns, and I think the flow
from uptempo country to mid tempo boogaloo, back to something more uptempo and bold,
and finally ending with jungle funk is a flow that worked better than we could've imagined.
Meg: So, you're just not going to tell me?
Mr. Strontium: Nope. It's just magic.
Meg: One last question. What compelling reason would you give our readers to listen to
our new album? What should they expect?
Mr. Strontium: I don't think any group is making the songs, the sounds that we are making. If
they want to give us a chance they should expect to actively listen because we are not smooth
background music.
Meg: I would say that Turntable Tribulations is loud and chaotic, yes, but also has lots of fun
little nuggets in it that you only discover on listening closely. It is good music to listen to when
you're active or want to be active, but it is definitely not a passive experience. We demand
your attention for 49 minutes and we won't let go.
KEEP IN TOUCH:
FACEBOOK | INSTAGRAM | SPOTIFY | BANDCAMP | WEBSITE | YOUTUBE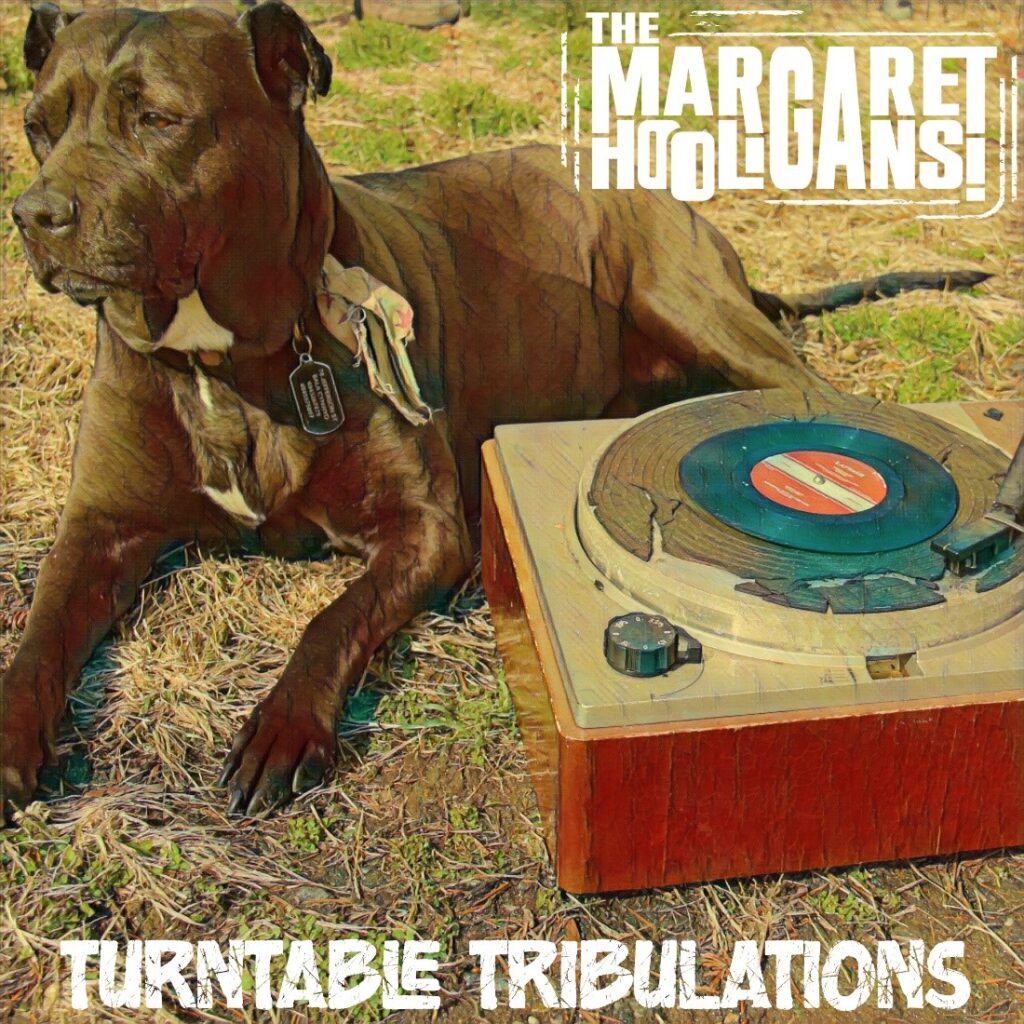 Photo credits: Melissa Nannen