It won't be long till the weekend. Get your Thursday thrills on!
It doesn't matter if you slept wrong or don't feel the Thursday vibes yet! What matters is starting the day off on the right foot and we promise to get you through it!  Thankfully you're closer to the weekend and on this Friday eve, we're treating you to the perfect playlist filled with 10 new thrilling releases from the most underrated artists and bands!

1. Shades Lawrence: Latest
Shades Lawrence's "Latest" is a catchy Afrobeat song with obvious R&B influences. Shades Lawrence is a homosexual hip-hop musician from Montreal who has mixed British, Jamaican, Irish, and Scottish ancestry.
2. Blair Djuna: Beautiful
Anyone who has ever wanted to be loved will be able to relate to Blair Djuna's most recent musical release, "Beautiful," a sensitive, introspective, and exquisitely melodic masterpiece.
Australian singer-songwriter Blair Djuna has spent his life learning about a variety of musical styles, including hip hop, indie pop, and R&B. At Sydney's JMC Academy, he completed a Bachelor of Music in Songwriting program. In 2018, he was a member of the pop duo SEGANA, which had the hit song "Forget You."
Blair Djuna's third and most recent solo album is titled "Beautiful." I chose to pour my heart and soul into my music by writing meaningful songs that will genuinely touch whatever audience I have the honor to play for, the artist stated.
Blair has the deft ability to make songs appear straightforward when they unmistakably are not. When you listen to "Beautiful," you are transported on a journey of introspection, rejection, and failed romantic relationships. It has a delicate, straightforward melody, yet the result is a sound that pulses with real emotion. Beautiful has a minimalist, contemporary, and classic sound all at once. While Blair's vocal performance communicates with your most private emotions, sensations, and worries, the piano provides a delicate, nostalgic character.
In this industry, staying motivated can occasionally be challenging, and coming up with creative ideas isn't always simple, according to Blair. The greatest method to allow your originality as an artist to shine through in your work is to stay true to what you believe to be good and what makes you feel something. I'm happy to have you along for this incredible adventure, regardless of how or why you relate to my music, and I can't wait to share more of what I'm working on with you.
3. Corpino: Diseo
For the EP "Seen," which is German for "lakes," Corpino and Nairobi D (who is also the guitarist for Pinguini Tattici Nucleari), came together. As a tribute to the musician's hometown of Bergamo, the songs' titles, "Diseo" and "Di Endine," are taken from two of the city's lakes. In this EP, Corpino's analog synths, organic sound design, and Nairobi D's electric guitar combine to create a gorgeous, engrossing soundscape. The tracks are made even better for the dance floor by some seriously groovy rhythms and bass that complement this voyage.
Need more motivation to get ahead in today's tasks? No problem! Thursday can still be halfway happy with these upcoming tunes. Just plug in your headphones to get bobbing and happy jamming!
4. Vinter: Dispositifs 1a
Oscar Vinter is a multifaceted artist, and Vinter is his musical creation. Vinter's music, which combines electronica, post-classical, and art rock, is broad and expressive and has otherworldly qualities. Their first record, "Dispositifs," a five-track EP, will be released on Depasse Records on July 30th, 2022.
Dispositifs is a compilation of five linear pieces that progress and are focused on various intensities, sensations, and emotions. It was somewhat inspired by minimalist music.
5. Johnny Heartbreaker: Heartbreaks
An elderly guy named Johnny Heartbreaker, who has lived in Baltimore for more than 20 years, is the subject of this narrative. Although Johnny, or Johnny's English Name, may seem well-known to the general public, this is not the case. You may never meet a funnier or more attractive man than Johnny Heartbreaker. Since 1965, the well-known songwriter and TV personality has been singing and performing music. His compositions focus on love and friendship, two things that no other artist's music can adequately express.
6. Quentin: Love Shot The Dance Remix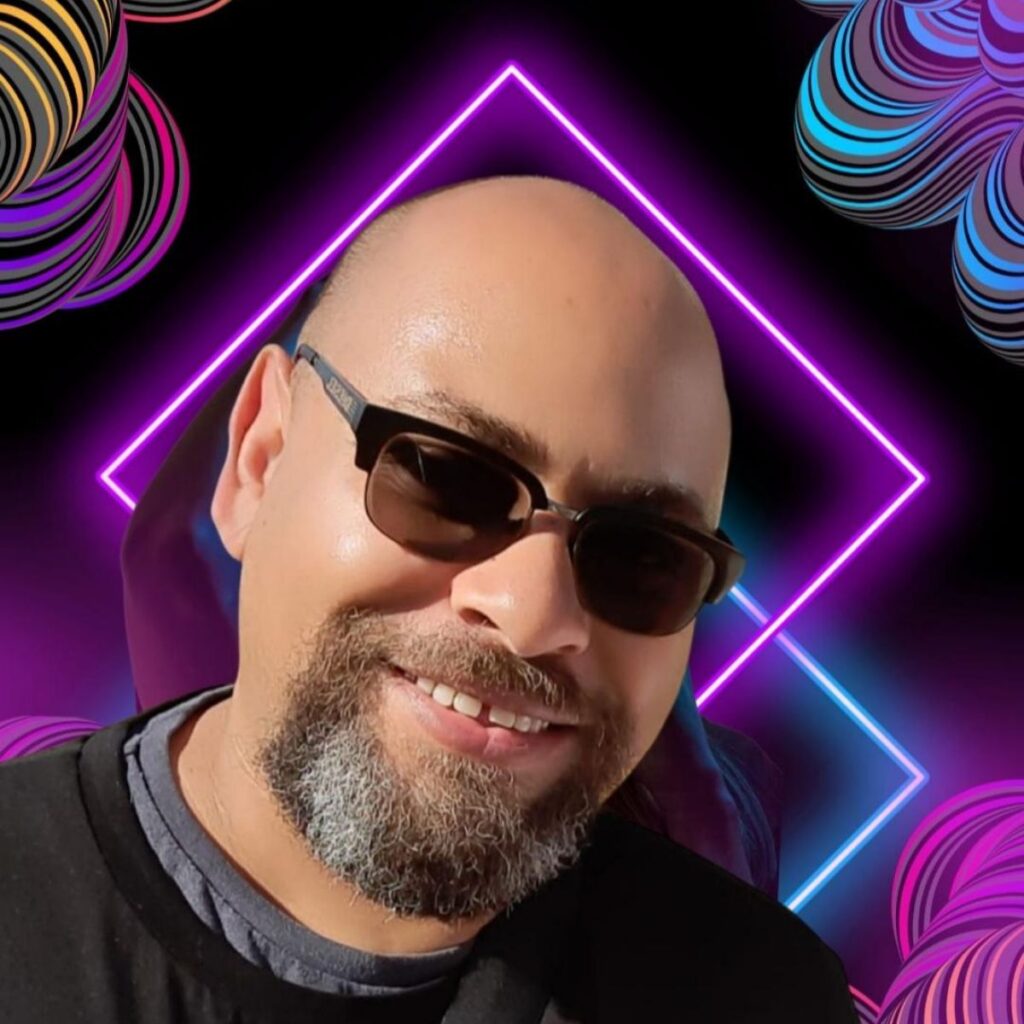 The debut single from soul singer Quentin, "Love Shot," which was a great hit when it was released in May 2022, has a dance remix. The singer, who is based in Brighton, has been working on many intriguing projects, all of which will be unveiled soon.
In order to create a club anthem for the summer of 2022, Quentin said that the influences for his forthcoming works will range from the dance scene of the 1990s to the disco scene of the 1970s. Quentin's music has been inspired by these musicians, absorbing inspirations from each of them, and has been influenced by his exposure to great singers like Aretha Franklin, The Isley Brothers, and Patti LaBelle while growing up.
Quentin, who was born in Chicago, has a wide range of musical experience, including playing with his father's band, The Blues Volcanoes, and recording two blues tracks that appeared on their CD. He was also enrolled in college in Chichester, where he continued to gain expertise by playing in a variety of bands before transitioning to perform in Jazz, Rock, and Pop bands.
In his musical career, Quentin has undoubtedly begun a new chapter, and we can't wait to see what he accomplishes next!
7. Generation Doom: Bad Intentions
Artist Generation Doom works to convey the human experience, including life's events, love, internal conflict, and action. Mexican Connection, my debut EP, is a collection of songs about my romantic relationships and pursuing my passions.
We bet it takes one song at a time to make you forget all your troubles and live in the moment. Sweet melodies, something catchy, and lyrics you can resonate with – what else do you need to get through the day? Unwind your hips and get grooving!
8. GatoCato: Orange Tree
Motivated by the splendor of nature. The song Orange Tree is about the wonderful times we had in the past, the wonderful times we are having now, and the wonderful times to come. The music is a fantastic mood booster as well. It is quite sweet and contains plenty of vitamins to see you through the day. The music, like the Orange Tree, is ideal for every situation and season to provide you with the uplifting energy you require. We can only hope that this song may help spread a little bit more love.
9. Ricky Jamaraz: you ruined my plans
Young independent musician Ricky Jamaraz from the UK just released his third album, "you me us them." Between April and July 2022, he singlehandedly wrote and recorded the album in his bedroom using only a laptop and a few guitars.
The 14-track album offers a range of moods, from the joyful, love-struck joy of "supercrush" to the intensely reflective "dead flowers." You could also enjoy the 1950s ballad style of "lanterns on the lake" or the cinematic rhythms of "read between the lines." There is something in "you me us them" for everyone, no matter your attitude.
10. Swedish Disco Jets: Love Train (Swedish Disco Jets Remix)
The Disco Love Train is about to depart. Dibaba's Love Train has been remixed by Swedish Disco Jets for contemporary listeners. Swedish Disco Jets is a new collaboration between Chris Gustafsson, alias Playmaker, and Martin Brodin, the head of MB Disco.
Dibaba, aka Olle Cornéer, from Stockholm is the author of Love Train. In 2005, Deeplay Soultec released this adorable synth pop song. Dibaba worked for record labels like Martin Brodin's Deeplay Soultec, Anthony Rother's Datapunk, and DJ Hell's International Deejay Gigolo Records. Additionally, Cornéer is a part of the Swedish Electro House duo Dada Life.
Swedish Disco Jets choose a key-driven remix with funky undertones that melds disco and house.
In 2021, the MB Disco label was resurrected. Recent releases have included remixes of Semitone Shuffle by Lauer, Gamma Ray by Pete Herbert, and Come On Over by Gerd Janson. The remix of Love Train by Rayko and the Swedish Disco Jets is sure to be another hit in the MB Disco library.
There you go, folks! These are the top songs of the week that'll get you through Thursday! No matter where you are, stuck on a train ride, running errands, or typing away at your keyboard meeting deadlines – these 10 songs are here to keep you company and brighten up your day.
KEEP IN TOUCH:
FACEBOOK | INSTAGRAM | TWITTER | PINTEREST | REDDIT | YOUTUBE | SPOTIFY | GROOVER | MUSOSOUP