Mogwai have released a video for their new song Boltfor, which is sweeping and majestic. Mogwai, a Scottish post-rock band, will perform at Alexandra Palace in London on May 27.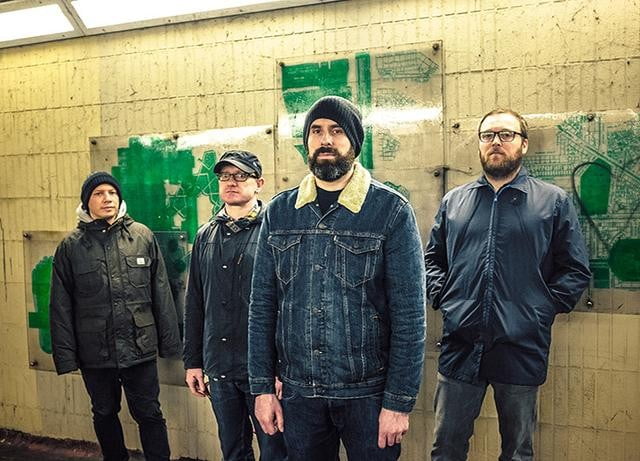 In the lead up to their headline performance at London's Alexandra Palace on May 27, Scottish post-rockers Mogwai have produced a video for a brand new song called Boltfor. This will be the band's largest ever UK headline performance.
During the recordings for the band's No. 1 album As The Love Continues, Boltfor was recorded. It was recorded at Vada Studios and finished in the band's own Castle Of Doom studios in March 2022, with Sam Wiehl, who also filmed the band's video for Ritchie Sacramento, directing the new video, which you can view here.
"In the style of a philosophical road movie, the video is a visual metaphor for the ongoing mobility in life and the unceasing need to move forward as humans," Wiehl adds.
This follows the band's North American tour, which kicked off on April 5 in Washington, DC and continued through 13 US and two Canadian locations until ending on Sunday, April 24 in San Diego.
Mogwai will tour Europe before performing at Alexandra Palace, as well as headlining the Bluedot and Connect festivals this summer, as well as performing at other festivals around Europe.
Stuart Braithwaite, the guitarist and founding member of Mogwai, has announced that his biography Spaceships Over Glasgow: Mogwai And Misspent Youth will be released on September 1 by White Rabbit.
Mogwai's 2022 UK and European tour dates:
APRIL 2022
Saturday 30 – Copenhagen, Denmark, Grey Hall
MAY 2022
Sunday 1 – Malmo, Sweden – Plan B
Monday 2 – Aarhus, Denmark – Voxhall
Saturday 7 – Paris, France – Salle Pleyel
Monday 9 – Rome, Italy – Atlantico
Tuesday 10 – Milan, Italy – Fabrique
Wednesday 11 – Moderna, Italy – Vox Club 
Tuesday 17 – Cologne, Germany – Live Music Hall 
Wednesday 18 – Brussels, Belgium – Anciennce Belgique
Saturday 21 – Berlin, Germany – Tempodrom
Sunday 22 – Munich, Germany – Muffathalle
Monday 23 – Heidelberg, Germany – Halle 02
Friday 27 – London, UK – Alexandra Palace