Neon Skyline by The Art Crimes Band: Review
The guitarist for The Art Crimes Band, Stephen Kirby, wrote "Neon Skyline" after finding inspiration from the novel "Bright Lights, Big City" by American author Jay McInerney. It is a jazzy pop number, that'll surely make you awestruck.
The song greets us with a dreamy guitar arrangement to what I think is termed phaser effects (but "wah-wah" effects might potentially be lurking in the background). There's a bass guitar and a faintly strumming acoustic guitar as well, and the synthesizers set the stage for the vocal harmonies to arrive. Eventually, the band will put you in a trance with a gorgeous saxophone piece, hence there's a lot of blues, jazz, and even some pop on this epic adventure. Once you hear the cinematic synthesizers accompanying the glamourous sounds of "Neon Skyline", I think you will comprehend the actual depth and nature of this tune. The singer's voice is genuinely amazing, the high range has a very delicate feel to the entire track.
In the song's intermission, it provides a little moment of respite before continuing, onwards to an energetic return. The track has the sensation of a personal homage, full of intensity and remarkable passion. The track's rhythm has a magnetic draw, as the end progresses you'll know what I mean. The saxophone exit solo is ethereal and reminiscent of an 80s city pop hit from Japan. Thank you for your music The Art Crimes Band, it has been an honor!
KEEP IN TOUCH:
FACEBOOK | INSTAGRAM | TWITTER | SPOTIFY | BANDCAMP | TIKTOK | WEBSITE | YOUTUBE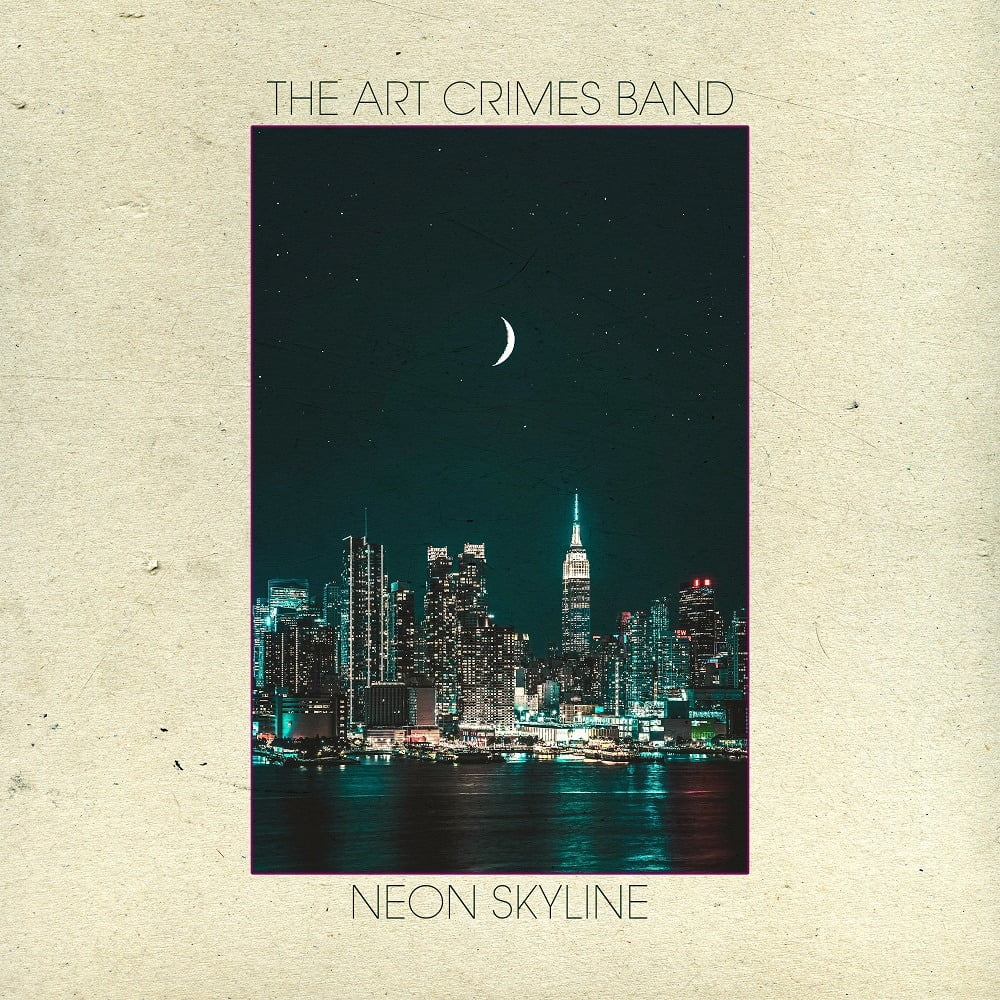 Review by: Damien Reid