Roller Coaster by Caleb Cascio: Review
The young Boston singer-songwriter portrays the ups and downs of young love in his new aptly named uplifting song, Roller Coaster.
As the name suggests, the song is based on the ups and downs of young love. He tells the story of the highs and lows of being in love when you're young with melodic baritone vocals, a bright acoustic guitar, a punchy percussion laying down the rhythm section with a groovy bass. Full of catchy hooks and chorus, this love song is a real feel-good pick-me-up sing-along.
Quotable lyrics:
"Life is like a rollercoaster
You're all I need
Your laughs, obsessions, your smiles at me
Life is like a rollercoaster
Takes me up and down
Spins me all around
You spin me, hey you spin me
You spin me, hey you spin me" Although the arrangement of the song is mostly leaning on the bright side or "the highs", just like a roller coaster it has some quiet, descending parts that have a dark undertone. But Caleb builds up and picks it up again with his bright enthusiasm. Besides the catchy, bright composition of the song, there are snippets of clever tricks with the sound thrown here and there in the mix that enhances the production value, thus enhancing the sonic experience of the song. On top of that, adding synth on the ending chorus was another nice touch by the song's producer Owen Korzec who also plays most of the instruments we hear in the song. Caleb's different vocal techniques throughout the song really highlight his versatile vocal charisma. This is an easy fit in your everyday feel-good pop playlist!
KEEP IN TOUCH:
FACEBOOK | INSTAGRAM | SPOTIFY | BANDCAMP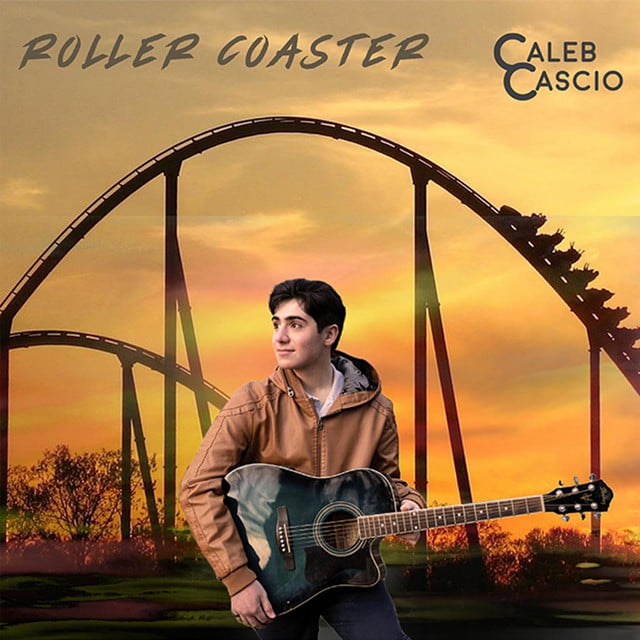 Photo credits: Patty Duffey Photography
Review by: Gabe Finch