Brian Gore, known as the "poet of the guitar," unveils his latest musical masterpiece with the release of "Seek the Love You're Yearning." After an impressive 20-year career with International Guitar Night, Gore has transitioned into the realm of singer-songwriter, and this album is the culmination of seven years of heartfelt creation. 
"Seek the Love You're Yearning" is more than just an album; it's a reflection of Brian Gore's deeply held belief that we all have the inner strength to overcome past neglect and abuse. This theme threads its way through the album, encouraging listeners to embrace their inner courage and pursue their heart's desires.
The stellar lineup of collaborators on this album elevates the music to new heights. Grammy winner Greg Leisz brings his mastery of the pedal steel, adding a rich and evocative layer to the songs. Grammy nominee Michael Manring provides a solid foundation on bass, while Grammy winner Charlie Bisharat's violin work adds a touch of ethereal beauty to the compositions.
The album's production and engineering benefit from the expertise of Grammy winners Rob Griffin and Harold LaRue, ensuring that every note and nuance is captured with precision and care. Jim Kimo West, renowned guitarist for Weird Al, not only arranged and recorded the songs featuring Greg, Charlie, and Dan but also offered invaluable production advice and support.
"Seek the Love You're Yearning" is a testament to Brian Gore's artistic journey and his ability to inspire listeners with both his instrumental and vocal talents. The album showcases a fusion of personal and political themes, making it a compelling and thought-provoking musical experience.
KEEP IN TOUCH:
INSTAGRAM | SPOTIFY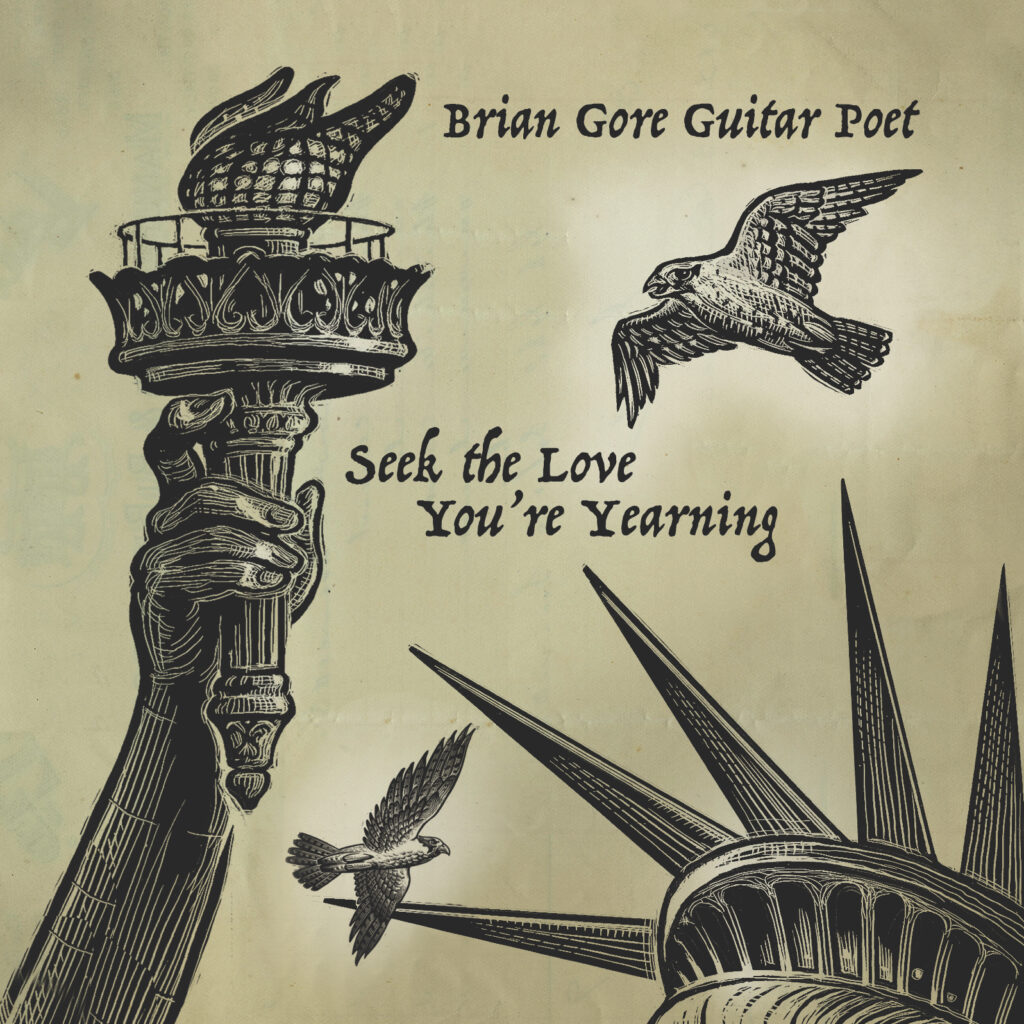 Review By: Diana Reed