"Spring Fever" by Lorsay is a captivating 5-track EP delves deep into electro post-rock and melancholic pop, marrying acoustic instruments with electronic effects.
Formed in 2020, Lorsay crafts a musical journey straddles Paris and the south of France, drawing inspiration from both locales.
As its title suggests, the EP exudes an atmosphere akin to a cloudy sky after a refreshing spring rain. The cover art, featuring a blue color-graded pavement adorned with contrasting bright flowers, sets the tone perfectly, evoking a sense of romanticism and yearning to represent the post-rain melancholy and contemplation.
The EP's opening track, "Restart," starts with an augmenting beat gradually accumulating into a whirlwind of glitchy electro instruments. As the track progresses, it delves deeper into moody territory, with heavy drums setting the backdrop for singer Orey's echoing, hypnotic vocals, which croon with an air of captivating mystery.
Continuing this hazy nebula, "Brutes," the second track, introduces a contrasting atmospheric lightness that swirls gracefully above the persistent glitchy beats. "Invasion" steps in with heavy but hauntingly beautiful organ sounds that carry a moody, eerie weight.
"I Try to Remember" embraces contemplative nostalgia punctuated with glimmering sound effects that evoke the sensation of chimes resonating in the wind.
The EP's final track, "Running on That III," pushes the boundaries even further, with distorted electronic starting gradually evolving into beats dropping heavily. The propulsive and intense music starkly contrasts the ethereal mist of vocals that permeates the track.
With "Spring Fever," Lorsay succeeds in crafting a sonic experience that is immersive, reflective, and sonically captivating, inviting listeners to get lost in its intricacies and dreamlike atmosphere.
KEEP IN TOUCH:
INSTAGRAM | SPOTIFY | BANDCAMP | WEBSITE | YOUTUBE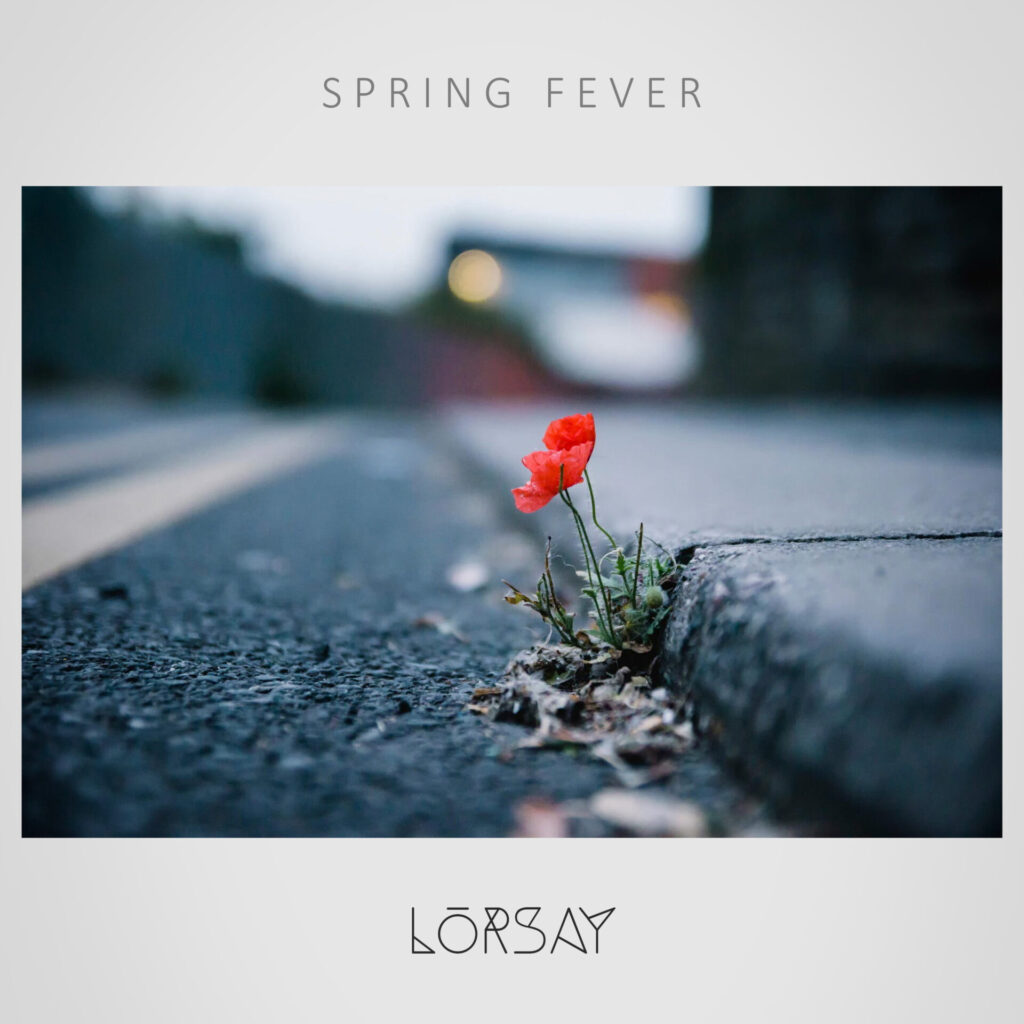 Review By: Naomi Joan