Stalin's Lapel by Leon Flames: Review
U.K.-based rapper and hip-hop musician Leon Flames can instantly captivate any audience with the originality, of his newly released single. He utilizes this power in an old-school-styled rap song, "Stalin's Lapel" which is the first release from his upcoming album where you can hear the rich melodies of the calming saxophone mashed brilliantly together.
As soon as the first second passes, the rhythm begins to play, developing to a point where tasteful saxophones float about in the background. There's a sweet place where Leon's harsh, multisyllabic rhymes meet, and it's there you'll find satisfaction. a charming, refined, velvety flow delivers the lyrics which feature the world's contemporary issues, while Leon's vocals are the main highlight, accompanied by a lovely jazz atmosphere and chimes of the piano and saxophone. It's all twisted and blended into this delightful piece you can't stop listening to!
Leon Flames' "Stalin's Lapel" is a bold revival of classic hip-hop that makes use of current production and content without compromising its retro vibe and authenticity. He certainly respects his field while still not shying away from showcasing his rap talents to give us something entertaining, and that's what makes me respect this artist even more.
KEEP IN TOUCH:
FACEBOOK | INSTAGRAM | TWITTER | SPOTIFY | YOUTUBE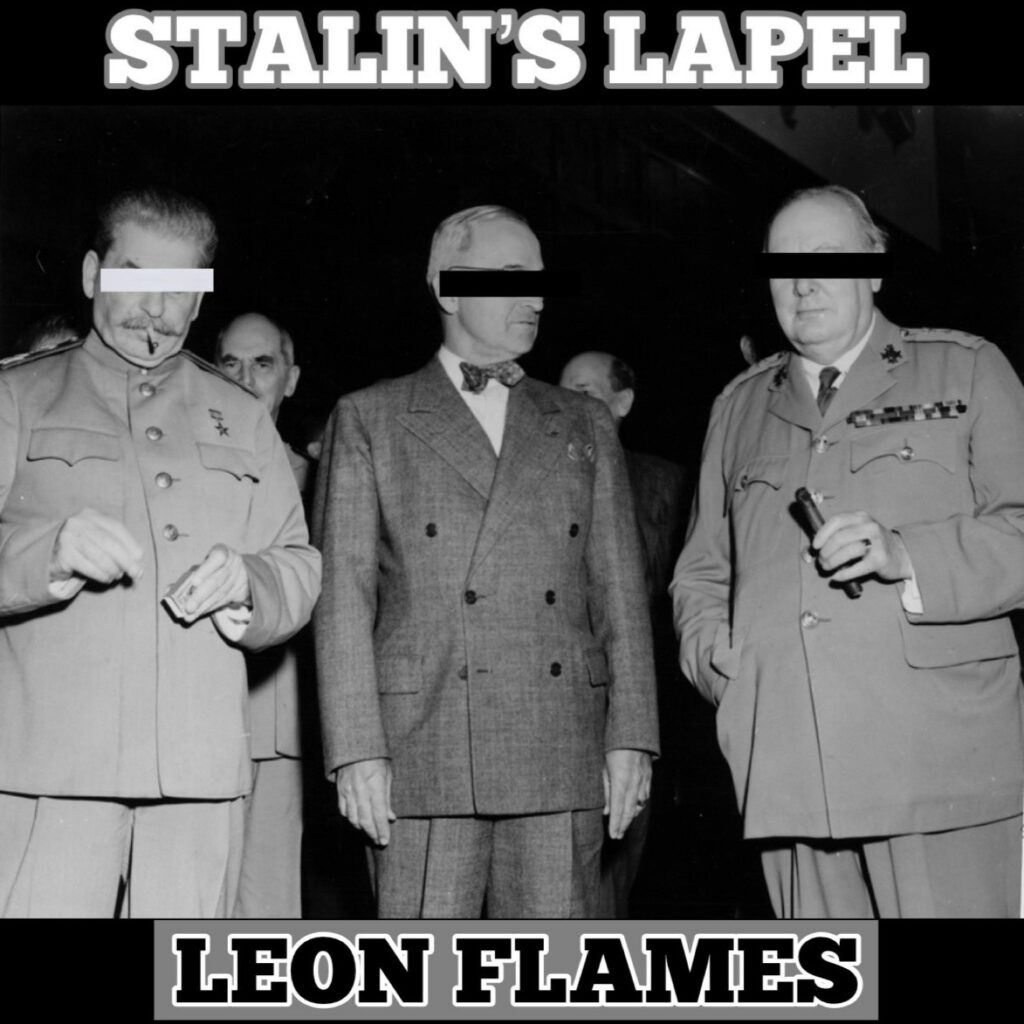 Review by: Audrey Castel