Tink releases a video for his new song "Cater" with 2 Chainz and she is ready to embark on a new adventure.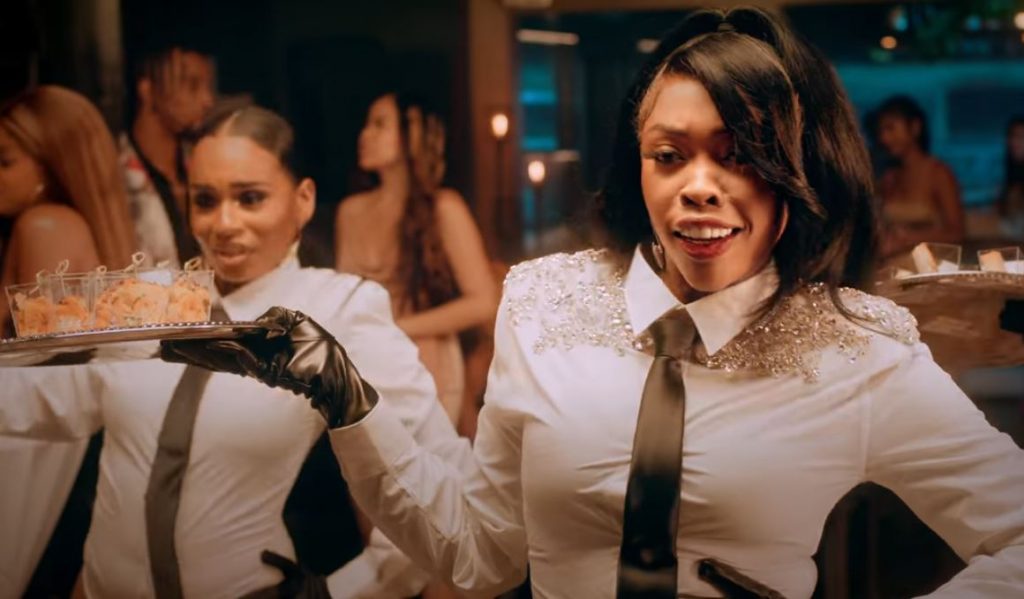 The Chicago rapper/singer began the weekend with the release of her new track "Carter," which features 2 Chainz. Tink's partner Hitmaka produced the sensuous R&B ballad, which pays homage to Destiny Child's 2005 single "Cater 2 U."
Tink remarked, "Making this record was quite organic." "I emailed Hitmaka a list of tracks for my future album that I wanted to reference. Destiny's Child's 'Cater 2 U' has long been a favorite of mine. We proceeded to the studio, and I recorded my verse with only the keys playing. Hitmaka then came in an hour later and put the drums and beats around it. So we did a lot of work in one night. We gave it to 2 Chainz, who liked it a lot… That was thrilling for me! It's great to hear it all come together. "Step by step."
Daniel CZ directed an official video to accompany the release of the single. Tink is shown at a high-end event, where she is dressed as a waitress and literally "caters" to the guests. In addition to 2 Chainz, Hitmaka appears in the video.
"We started this project in Orlando and had a lot of records made there," Hitmaka explained. "I met up with Bizness Boi, added the drums, and we were off to the races." We went to meet [producer] Troy Taylor shortly after that because I believed he had a certain R&B style, and he's a legend. I made the decision to bring bridges back, and that is exactly what we did. Then 2 Chainz, a personal friend, fell in love with the song and laced us. After that, the rest is history. "'Cater' will be a huge hit."
You can listen to the new song on all major platforms right now, and check out the video down below. Tink's much awaited follow-up to 2021's Heat of the Moment, "Cater," is the lead single. Tink's upcoming album will "dig even deeper into her developed R&B elegance," according to the press release.