'Estilazo' features Tokischa and Marshmello.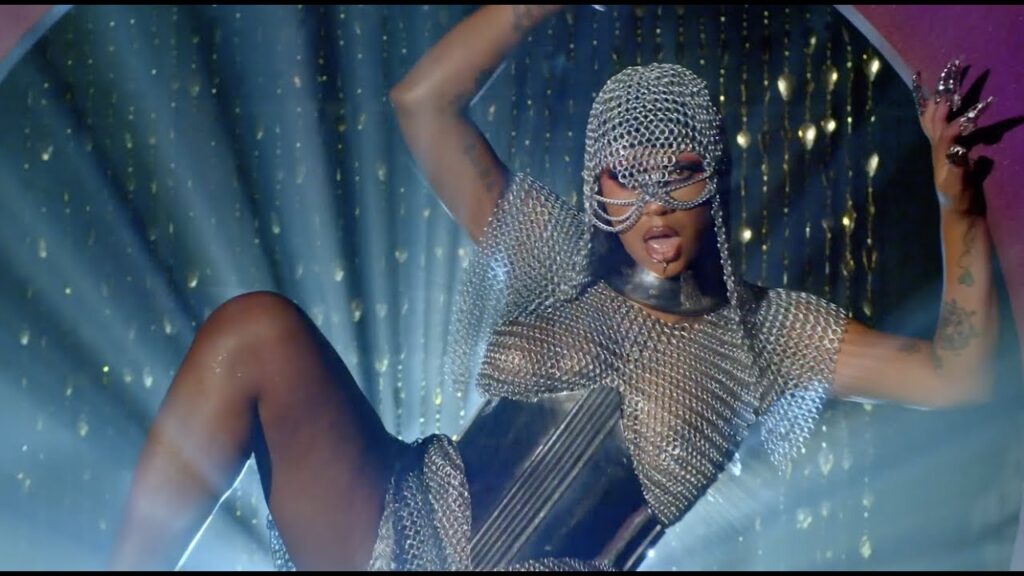 As if the summer wasn't already hot enough with new songs, we get the sexiest collaboration of the season today (April 29) from Dominican rising artist Tokischa and mysterious American producer Marshmello with "Estilazo." Despite the fact that they hail from different worlds, the two collaborate on their latest single, generating a smash that we can't get enough of – and it's only been out for less than 24 hours.
Despite the fact that Latino artists have always dabbled with electronic sounds, Tokischa does so with a scandalous coolness that cannot be overlooked or overused. "Estilazo" is about Tokischa's raucous and unashamedly homosexual demeanor, which he is notorious for putting on full display with no apologies. The music is a declaration of sexual emancipation and inclusiveness, with a throbbing EDM, trap-infused, and dembow beat – something we all need this year. "Estilazo," backed by a vivid video featuring drag queens and performers voguing down the runway and even celebrity cameos from Dennis Rodman, Nikkita Dragun, and La Demi, boldly repeats the slogan "ser perra está de moda."
The film is lighthearted, with the females competing for the best drag look, encouraging anyone watching to dance and do dips if they dare. On the music, Tokischa states, "Larga vida gay." And, as she puts it, "long live gays!"
"Working with Tokischa was great," Marshmello said in a press release about working on the single with the young Dominican musician. I flew down to the Dominican Republic, where we recorded the song live. Working with Toki, who is obviously wonderful and brilliant, was a lot of fun, and I'm really pleased with how the song turned out."
So, whether you're in the club or at home, one thing is certain: "ser perra está de moda" will be sung all summer long.
Below is the music video for "Estilazo."