"Traffic" by Moon and Aries offers a musical escape from the frenetic pace of life, inviting listeners to get lost in its sensual and melodic embrace. With its soothing and soulful vibe, this song is a testament to the power of music to transport us to a calmer, more intimate place.
From the moment "Traffic" begins, it sets a tranquil mood. The sensual vocals, delivered at a slow and deliberate pace, resonate deeply with the listener. Each echoing syllable seems to vibrate within the ambiance of the track, creating an almost hypnotic effect.
The saxophone, a masterful addition to the song, adds an extra layer of romantic sensuality. Its smooth and sultry tones intertwine with the vocals, creating a musical dialogue that feels like an intimate conversation.
Beneath it all, the synth pulse beats like a steady heart propelling you forward. It's the grounding force in the song, reminding you that, even amid life's chaos, there's a rhythmic order that can be found.
Lyrically, "Traffic" explores the desire to break free from life's mundane and chaotic aspects. The mention of driving, escaping, and heading off to a "main show" paints a vivid picture of someone yearning for adventure and excitement. It's a sentiment that many can relate to, especially in a world where it's easy to feel overwhelmed by the daily grind.
"Traffic" by Moon and Aries is a reminder that, even amid life's chaos, there are moments of beauty and connection to be found.
KEEP IN TOUCH:
FACEBOOK | INSTAGRAM | TWITTER | SPOTIFY | WEBSITE | YOUTUBE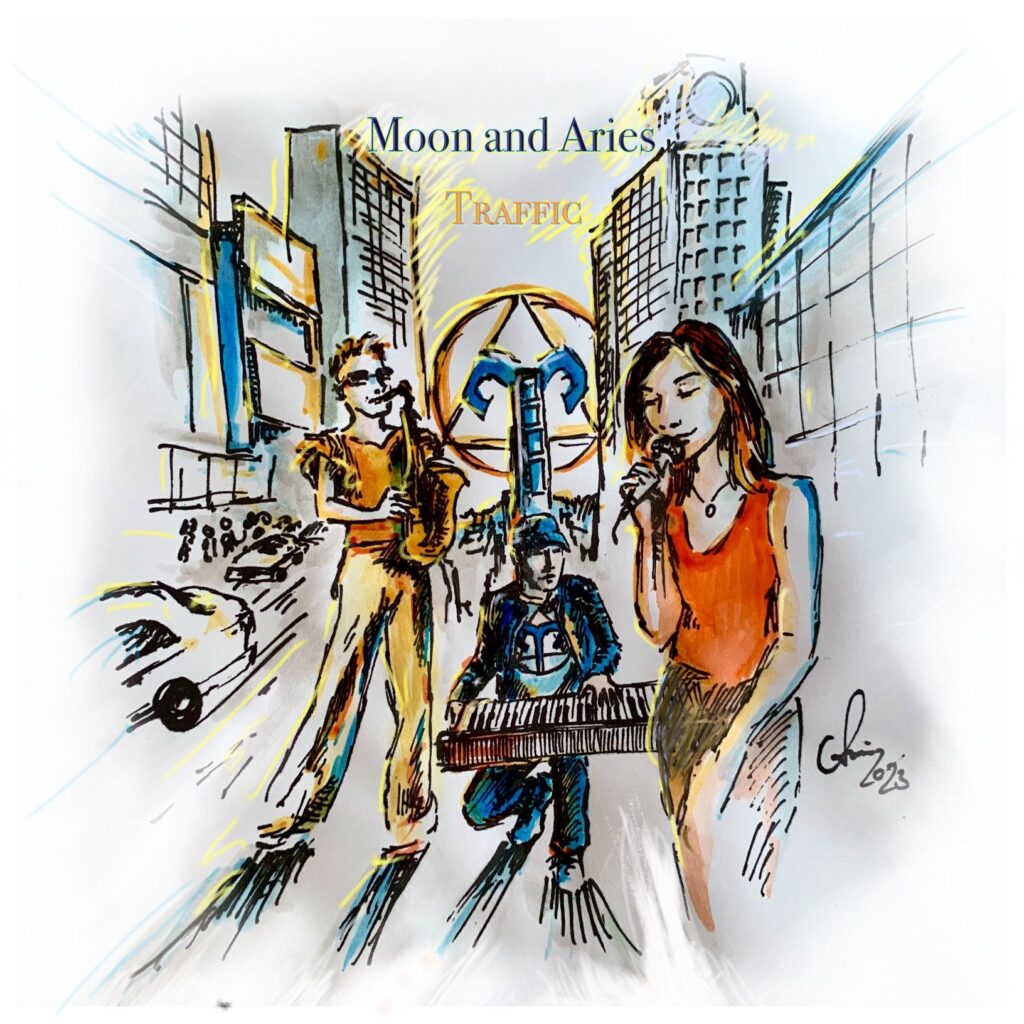 Review By: Naomi Joan