Arizona-based music producer Tyler Othites, aka teeoh, began making music by unconventional means. When his parents weren't home, teeoh would sneak onto his family computer and experiment in genres spanning from dubstep, house, and hip-hop. Over the years, he has blended the genres into his own style of melodic driven, bass heavy electronic music showcasing his style through his original releases as well as his mix series Season 2. Check out the exclusive interview below:
1. Can you tell us a bit about where you come from and how you got started?
teeoh: I was born in Redondo Beach, California and moved out to Fresno when I was 3 years old.  Music production became a hobby of mine in middle school after listening to dubstep artists like Excision and Skrillex.  In college, my musical taste started shifting towards rap and I started producing beats.  It wasn't until after college that I began to focus more on electronic music production again, and started the teeoh project in 2018.
2. Did you have any formal training or are you self-taught?
teeoh: Growing up, I took piano and guitar lessons.  I wouldn't say I am great at either, but they laid the foundation for my understanding of music and music theory.  I took a handful of music production and music theory classes in college, but for the most part, my music production and DJing knowledge comes from YouTube videos and participating in online workshops.
3. Who were your first and strongest musical influences and why the name 'Artist'?
teeoh: My first musical influences definitely came from punk and hardcore rock.  As a kid, that was the first genre of music I felt an emotional release from listening to.  Artists like Bring Me The Horizon, The Devil Wears Prada, and Dance Gavin Dance were a mainstay on my iPod.  Today,  I gather a lot of influence from the artists breaking barriers in the Future Bass / Bass scene.  Artists like Flume, Odesza, & Porter Robinson, that are able to create music that evokes emotion and makes you think "how the hell did they make that" at the same time.
4. What do you feel are the key elements in your music that should resonate with listeners, and how would you personally describe your sound?
teeoh: This is one of the harder questions for me to answer, because I feel like I usually start a song with a blank slate with no desired direction or sound in mind, and let the creative process take me where it may.  Lately I have noticed I have a propensity for pairing harsher sounds with pretty chord progressions.  I think that interesting dichotomy of sounds is what resonates with listeners.  I am currently working on my first song with a full feature that I am super excited to release, and I think that will bring a whole other emotional component to my music.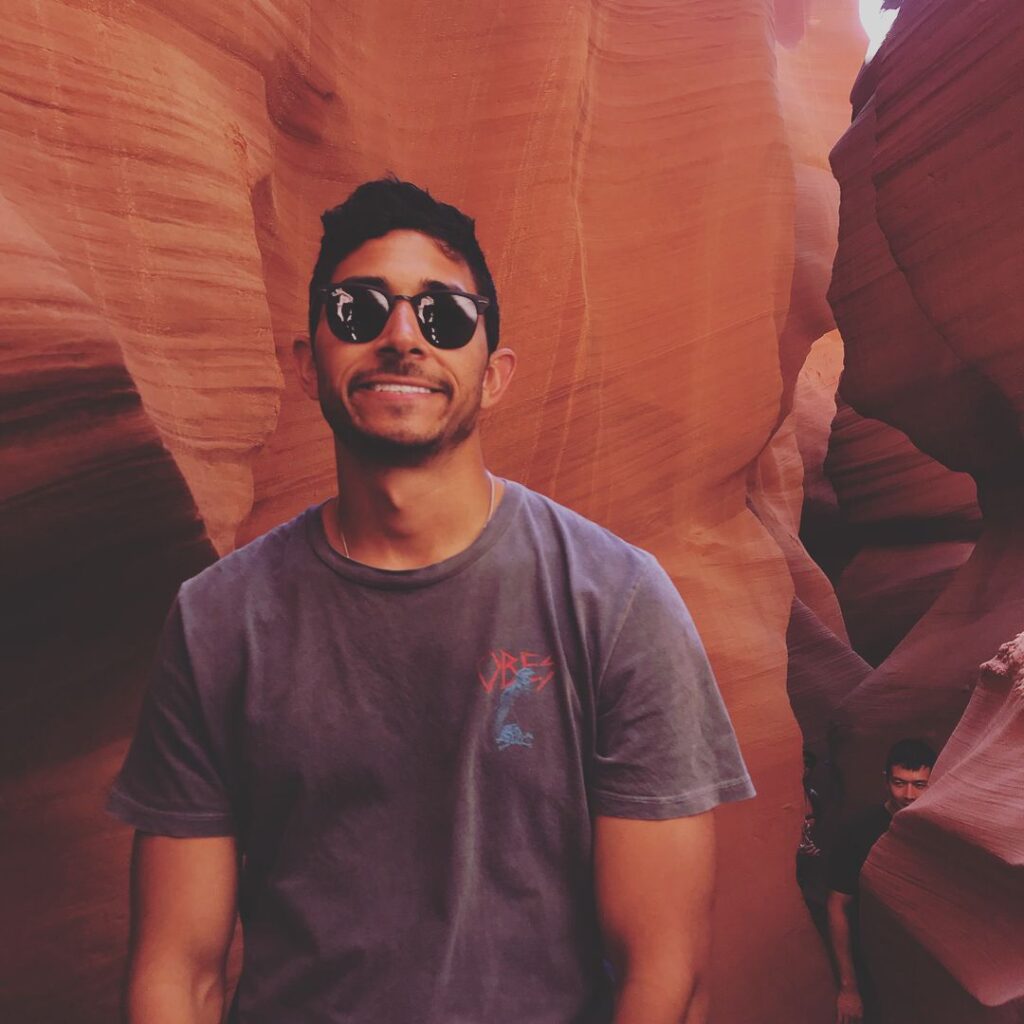 6. What's your view on the role and function of music as political, cultural, spiritual, and/or social vehicles – and do you try and affront any of these themes in your work, or are you purely interested in music as an expression of technical artistry, personal narrative and entertainment?
teeoh: As an artist, I think you have the ability to tackle any of those as you see fit, and that's what sets your project apart.  One thing that bothers me is when people try to tell an artist to stay away from a certain topic, whether that be religion or politics.  At the end of the day your project should be a direct reflection of you as a person.  Look at Rage Against The Machine for example, their music centers around politics and that is why their true fans love them.  If you stay true to yourself and your beliefs you will attract the right people.  For me, I would say I am definitely interested in exploring spirituality through my music, and writing songs that directly reflect my own personal experiences.  I can tell you what was going on in my life, and who was in the room when I wrote any of my tracks.
7. Do you feel that your music is giving you back just as much fulfillment as the amount of work you are putting into it, or are you expecting something more, or different in the future?
teeoh: Absolutely, I try to have as few expectations as possible when it comes to my art.  The fulfillment I get from working on music comes from the process itself.  I actually am not a fan of the attention gained from performing and releasing music, though I do love the feeling I get from playing music for a crowd.
8. Could you describe your creative processes? How do usually start, and go about shaping ideas into a completed song? Do you usually start with a tune, a beat, or a narrative in your head? And do you collaborate with others in this process?
teeoh: I typically start off a song with a chord progression or vocal chop idea and build from there. My structure changes song to song, sometimes I build the drop first, other times I will build out the intro or verse first and go from there.  Getting the core feeling of a song down first makes the rest of the process flow so much easier.  If I am ever struggling to come up with that feeling, I will usually delete the project all together, or save the ideas I think I can rework later. 
One thing I need to get better at is sharing with others. I have a tight knit group of friends that I will share ideas with to get feedback on, and that circle is starting to expand into other artists I can go to for that kind of stuff.  As far as collaborating, that is something I have yet to explore.  Imposter syndrome is real and I have always had this idea in the back of my head that I am not good enough to collaborate with other producers, or that they would be putting in the brunt of the work on a project.  I am warming up to the idea though.
9. What has been the most difficult thing you've had to endure in your life or music career so far?
teeoh: The most difficult thing to endure in my music career is definitely the amount of rejection you face, especially early on.  Rejection, and the fear that people will not like your creation is pretty hard to deal with.  I think you just have to face that what you create will not resonate with everyone, but you have to have enough confidence and trust in your own taste to realize that if you think it is good, there is likely an audience out there that will too.
10. On the contrary, what would you consider a successful, proud or significant point in your life or music career so far?
teeoh: Just last March, I was able to play at one of my favorite venues, Shady Park in Tempe, and open up for two artists I respect greatly, Droeloe and Biicla.  Shady Park was shut down last week, due to a lawsuit with a retirement home that was recently built across the street, but I am hoping they are able to return and am absolutely honored to have been able to play there.
Keep In Touch:
SoundCloud: https://soundcloud.com/teeohbeats | Spotify: https://open.spotify.com/artist/2A8QYxq6QVrU41AKwznKe2?si=150eVoelQLeyQF85WVdayg | Facebook: https://www.facebook.com/teeohbeats/ | Twitter: https://twitter.com/teeohbeats | Instagram: https://www.instagram.com/teeohbeats/