Ben Murphy is a rising musician with a seductive talent for storytelling. He was born in north-west London and began learning to play the drums when he was 7 years old. He is now employing his skills to tell tales of post-adolescent identity and mental health struggles. His debut solo single, All I Do, is about the beautifully ordinary moments in a relationship, like settling a dispute over a cup of tea. It emphasizes how precious those moments are, particularly after they are over. His series of singles about his battle with his post-adolescent identity and his mental health begins with this.
He would adore it if people could relate to the lyrics in this song, but he also thinks they are easy to listen to. He will be performing live in London (Shoreditch) soon, and a music videowas released soon after the single is released. Check out his debut single and the exclusive interview below: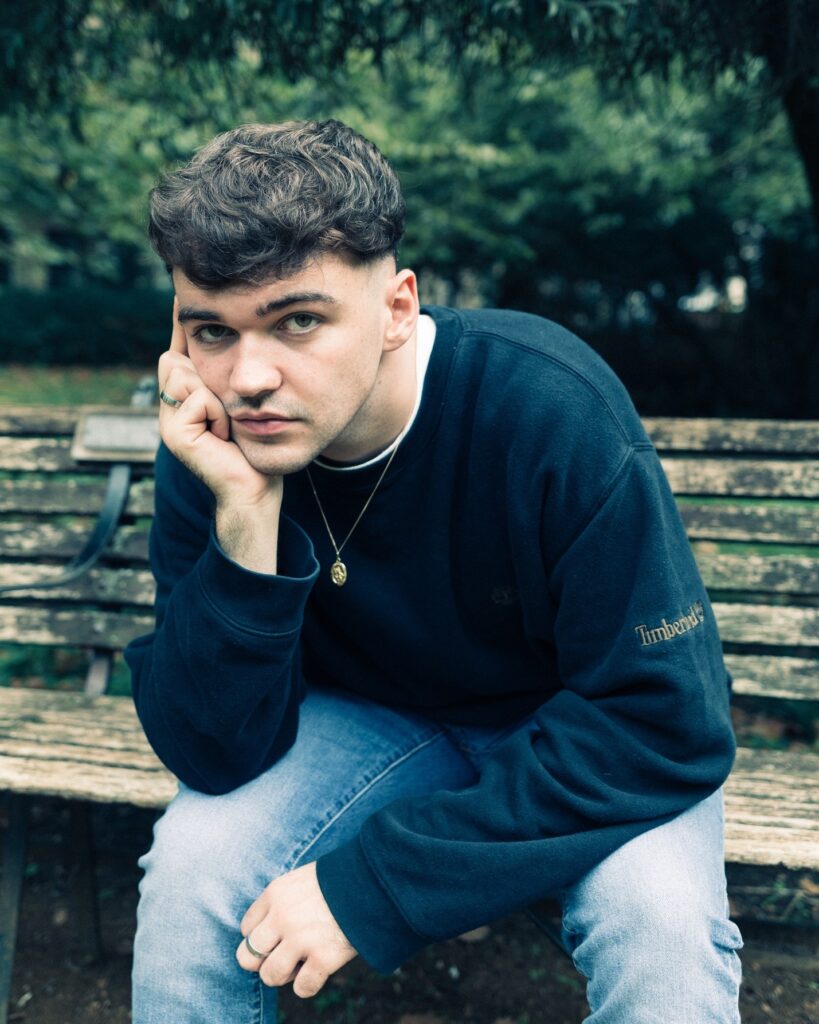 1. Can you tell us a bit about where you come from and how it all got started?
BEN MURPHY: I'm from Rickmansworth, Hertfordshire. I started playing the drums when I was five and instantly got obsessed, I then went on to learn piano and guitar. I knew I wanted to start writing songs when I would play song requests for my parents friends after they got back from the pub and they would sing along and I still haven't shaken the bug.
2. Did you have any formal training or are you self-taught?
BEN MURPHY: I self taught all my instruments except when I got to college when I had a guitar teacher to help me get to a level where I was comfortable in live performance situations. After college I went to Leeds Conservatoire where I got my degree in Songwriting. 
3. Who were your first and strongest musical influences
BEN MURPHY: The Eagles played a large part of my childhood so did the likes of Otis Reading and The Beatles, I don't have one specific person. Now though, I would direct a lot of my current influences being from Sam Fender, Lewis Capaldi and Holly Humberstone.
4. What do you feel are the key elements in your music that should resonate with listeners, and how would you personally describe your sound?
BEN MURPHY: I would love for people to find a feeling, memory or attachment when they hear the lyrics/stories I try to tell. Some of my favourite songs bring me a sense of nostalgia whether it's lyrically or instrumentally, so to give that to other people would be great. I would say my sound sits somewhere between Harry Styles, Sam Fender and Lewis Capaldi, though those are some pretty huge names to live up too.
5. For most artists, originality is first preceded by a phase of learning and, often, emulating others. What was this like for you? How would you describe your own development as an artist and music maker, and the transition towards your own style?
BEN MURPHY:
I would say my style hasn't fully solidified itself yet. I get obsessed by new music that I love and can't help myself as a songwriter to try and recreate that feeling for other people. On the Other hand I think the evolution of artists' sound is what can make or break them. However, it should never be discouraged.
My most recent release All I Do is Folk with influences of indie-pop, but the next couple have a slightly different vibe.
6. What's your view on the role and function of music as political, cultural, spiritual, and/or social vehicles – and do you try and affront any of these themes in your work, or are you purely interested in music as an expression of technical artistry, personal narrative, and entertainment?
BEN MURPHY:
I think bringing politics into music is always risky but when done right it can give so many people a place to identify with and if that's what you want to vent, its great. It's something I would never take lightly but if I had something I feel is worth saying from my own point of view then I will.
7. Do you feel that your music is giving you back just as much fulfilment as the amount of work you are putting into it or are you expecting something more, or different in the future?
BEN MURPHY:
It has a funny way of showing it and like most things you have waves of good and bad. The days where I'm stuck and I can't finish something seem to disappear when I see a friend or stranger singing my song with me. I do hope that I can have more of that.
Don't get me wrong, a mansion and a bundle of cash sounds great but even if you have that, the moments you will cherish come back to simply enjoying people sing/listen to your music. 
8. Could you describe your creative processes? How do usually start, and go about shaping ideas into a completed song? Do you usually start with a tune, a beat, or a narrative in your head? And do you collaborate with others in this process?
BEN MURPHY:
Every time is slightly different. Sometimes chords first sometimes a lyric idea. Most of my favourite lines come from  playing a chord sequence on an instrument over and over then improvising and mumbling out words until I notice a kind of idea forming. Then I whittle it into something that makes sense, I try to find a narrative from an experience or idea I've had and see what happens!
9. Creative work in a studio or home environment, or interaction with a live audience? Which of these two options excites you most, and why?. On the contrary, what would you consider a successful, proud or significant point in your life or music career so far?
BEN MURPHY: I love getting up in the morning and heading to the studio with a coffee and listening to music not knowing what I'm going to come out with that day. It's an amazing feeling having it work out, when a great idea finally clicks – especially when writing with others. However, There is an undeniable adrenaline rush that performing live gives you. Writing in a studio feels safe and standing in front of strangers and playing sometimes very personal moments of your life is so abnormal and so exciting that it's addictive. So playing live for me and having a moment like I did at hackney folklore when friends and strangers were singing along with me. I took a mental step back and enjoyed it for a split second which was a great moment, I hope get a lot more of them.
10. Do you think it is important for fans of your music to understand the real story and message driving each of your songs, or do you think everyone should be free to interpret your songs in their own personal way?
BEN MURPHY: Not Really, I'll always remember being a kid watching The Eagles documentary and Don Henley is asked what the meaning of Hotel California was, and he just side steps the question and leaves everyone to their own thoughts which is even more exciting and allows a song to have it's own life. Sometimes, how other people perceive your song idea is far better than the original, it would be a shame to stop people from having that freedom of thought.
KEEP IN TOUCH:
FACEBOOK | INSTAGRAM | TWITTER | SPOTIFY | WEBSITE
Photo credits: Oscar Blair