One of KEEF's most fervent remixes, this version of Chains fills the song with fresh life and depth. With a fresh mastering technique, this music now has more power to (hopefully) grab your attention. Check out the song and the exclusive interview below: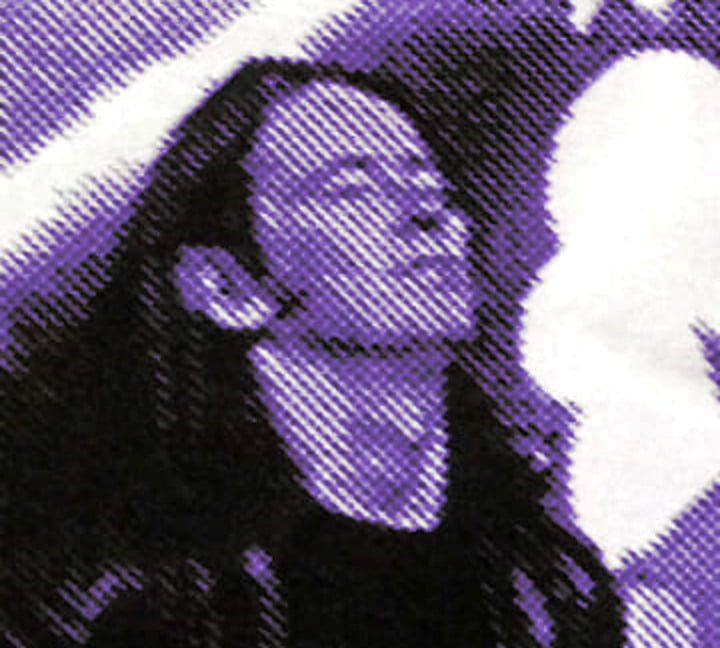 1. Can you tell us a bit about where you come from and how it all got started?
BLINDNESS & LIGHT: I grew up in between Liverpool and Manchester in the North West of England. A heartland of indie music. I now live on the East coast of an island, north of Wales, in the Irish Sea called Anglesey or Ynys Môn in Welsh. This was the ancient prime seat of the British druids. Respecting nature seems a wise choice to me.
After years of being in indie bands and getting nowhere, life took over and music was pushed to the background. In March 2022, yet another big employer on Anglesey failed, leading to even more job losses in this already deprived area. With no chance of work and more spare time than ever, I setup a basic home recording studio using Ableton Live and proceeded to start progressing all the ideas in my head that had been left unfinished. This time with just me. With nowhere to hide, like in a traditional band, I became the front man and vocalist purely out of necessity. Luckily for me I made contact with friend/producer Tony Denmade who has a studio in Warrington. He has been essential in pulling out the best of my tracks. 6 tracks have been produced so far. He is my MIDI guru which balances out my analogue input. The next release "Another Day" is due out on the 1st November. The aim is to release a new track at least once every 2 months.
2. Did you have any formal training or are you self-taught?
BLINDNESS & LIGHT: I had a few guitar lessons at school but in general I play by ear. I know what sounds right to me and I just have to trust my gut instincts. I can't name half the chords I play!  I don't want to let technicalities get in the way of creativity.
3. Who were your first and strongest musical influences and why the name 'BLINDNESS & LIGHT'?
BLINDNESS & LIGHT: The list of influences would be huge but I'll keep it brief 😊. The Velvet Underground and Love. Echo and the Bunnymen, OMD and the Wild Swans. Joy Division, The Fall, The Smiths, early New Order, Stone Roses. The Wedding Present. James. The Jesus and Mary Chain. Galaxie 500. Dinosaur Junior. Radiohead. I've  seen most of these play live including the Velvet Underground in London.  An honor to have seen them. John Cale is my biggest musical hero for sure and a Welsh icon too!!
Why the name : The first time Atmosphere was released by Joy Division it was not on the Factory Label but the French label, Sordide Sentimental. The release was called Licht Und Blindheit or Light and Blindness in English. I swapped it around to make it more positive. Atmosphere is one of the best songs of all time.
4. For most artists, originality is first preceded by a phase of learning and, often, emulating others. What was this like for you? How would you describe your own development as an artist and music maker, and the transition towards your own style, which is known as INDIE?
BLINDNESS & LIGHT: Doing covers is always a good start for a new band to get the basics synchronized and working together. Sister Ray and Waiting for the Man by the Velvets and Ceremony by Joy Division/New Order were often used in my past bands with occasional Bunnymen covers. After that I was much more interested in writing my own stuff. Every artist will be influenced by their own likes and dislikes and in that I am no different I guess. Now I simply find chords I like, sing anything over the top to get a melody and then arrange the song. I allow the song to come to me – it sounds odd, but if I sit down to purposely write a song it doesn't work. I have to put my brain in neutral, in free fall I suppose, and not try. This is the newest hack I have discovered in myself and it works…for me at least. Lyrics surface randomly but are always connected to my core feelings. Of course, these have to be adjusted later to sit right with the music.
I've always used the rule that a song should work in its most basic form before being developed further . With me this has been guitar and vocals. Recently I broke my own rule by stacking up samples in Ableton Live and creating music in a total different way. This is a very different creative process but just as valid. The DAW is an instrument in  its own right. The result of this will be released on the Winter solstice, it's called The Tannhäuser Gate, which is an homage to my love of dystopian sci-fi, in general, and Blade Runner more specifically. It's more of a movie sound track!
5. What's your view on the role and function of music as political, cultural, spiritual, and/or social vehicles – and do you try and affront any of these themes in your work, or are you purely interested in music as an expression of technical artistry, personal narrative, and entertainment?
BLINDNESS & LIGHT:  Like all media of expression, music naturally lends itself to express any thoughts or feelings just like any artist would . These will often be political, cultural and spiritual. Inadvertently these can be intricately intertwined. The tracks I'll release at the start of next year are more political. With the current chaos and instability in the UK and the world in general, it needs little explaining why this was at the center of my thoughts. Will Putin take notice of a mere songsmith like me? I would surmise he's not a man with music flowing through his callous veins.
6. Do you feel that your music is giving you back just as much fulfillment as the amount of work you are putting into it or are you expecting something more, or different in the future?
BLINDNESS & LIGHT: The creativity keeps me sane. I feel I'm achieving something that was left unfinished and needed a way out. It's going better than I expected. I had zero expectations though. The massive support I've received is really appreciated. It's hard work but well worth it.
7. Could you describe your creative processes? How do usually start, and go about shaping ideas into a completed song? Do you usually start with a tune, a beat, or a narrative in your head? And do you collaborate with others in this process?
BLINDNESS & LIGHT: I think a lot of this has been answered in Q5 but I can add a bit here. Tony the producer is a great help. He questions me often and I respect that. Also he respects that the songs are ultimately mine. I need that challenge in order to achieve the best output. We sometimes agree and sometimes disagree but that's all part of the process. I also run ideas past Mike Juvenile from KEEF (https://keefmusic.co.uk/) who did the remix of Chains to create the brighter livelier Old Town Mix. I even take advice from as diverse a source as the amazing local male voice choir (https://www.meibiongoronwy.org/). Expertise from anywhere is helpful. I've always been in awe of the impact that producers have on tracks. An impossible dream would be to hear Chains produced by Martin Hannett, John Cale and George Martin. Hopefully John's reading this? Sorry, the others have left this mortal coil ☹
8. What has been the most difficult thing you've had to endure in your life or music career so far?
BLINDNESS & LIGHT: It's always been difficult to find like-minded people with the same commitment as myself. It's even harder in a remote area.
9. On the contrary, what would you consider a successful, proud or significant point in your life or music career so far?
BLINDNESS & LIGHT: Recently, I was at my dad's house listening to the Chris Currie show on Mersey Radio. Great show with the Boo Radleys and The Coral etc …then Blindness & Light – Chains (The Old Town Mix)! It suddenly seemed real.  My dad loved it. His hearing's not too good though 😉
10. Do you think is it important for fans of your music to understand the real story and message driving each of your songs, or do you think everyone should be free to interpret your songs in their own personal way?
BLINDNESS & LIGHT: I'm a great believer in personal choice. People will always see things differently depending on their own emotional environment. I put the lyrics on my website now so I think that might help to make it clearer for those who want to read them but ultimately people connect in different ways to music and words. I'm fine with that. https://www.blindnessandlight.com/home/lyrics
KEEP IN TOUCH:
FACEBOOK | INSTAGRAM | TWITTER | SPOTIFY | WEBSITE
Photo credits: Colin M Potter