Straddling the unlikely gap between indie rock and soul, singer/songwriter, multi-instrumentalist and producer, Toby Anagnostis delivers his conversations about self-assessment, love and spirituality under the moniker of Butter Bath. From his bedroom studio in eora/Sydney, Toby directs every aspect of the creative process from the first drum groove to the final elements of production, making for a sincerely raw and undiluted insight into his psyche.
With the momentum of 5 single releases and an EP fanning the flames, 2022 is shaping up to be Butter Bath's most fruitful year yet. In 2021 the Eora/Sydney based psych-soul artist won the Triple J Unearthed Collab Comp and launched his new collaboration project with Nick Littlemore (PNAU, Empire of the Sun), Brain Flowers. His second EP is out now through Nice Guys Records. check out the exclusive interview below: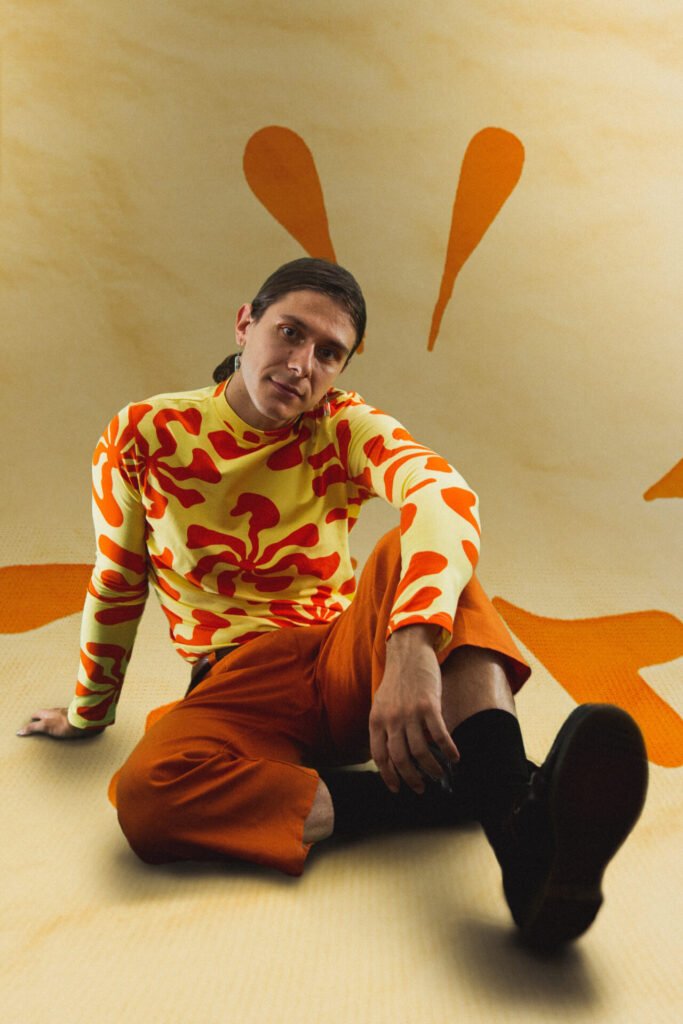 1.  Can you tell us a bit about where you come from and how you got started?
Butter Bath: I grew up in Tasmania, Australia until I was 5 and then moved to Newcastle, Aus. My father used to play in a Chilean band every Saturday at our local markets and my first experiences playing music were when I was strapped to his back with a maraca. He is a guitar-maker and taught me the basics of classical guitar when I was in primary school, although, what I really wanted to do was bash away to Green Day on my makeshift pots-and-pans drum kit.
2.  Did you have any formal training or are you self-taught?
Butter Bath: I had guitar and drum teachers at various points throughout my childhood. It became a cycle of starting with a new teacher and having them correct my bad habits and then, for whatever reason, having a break from lessons and regressing back to the same habits. It was the same when I studies music at university – I went for a year and a half and then decided that I just wanted to make bleep-bloops on my synths and didn't really care if I knew the latin names for the rhythms that I was playing.
3.  Who were your first and strongest musical influences and why the name 'Butter Bath'?
Butter Bath: A couple of songs that were big inspirations for the sound of Butter Bath were 'If Only' by Raveena and 'Nature's Child' by The Arcs. The Raveena song has this effortless rhythm section groove that underpins the song and The Arcs' song is washed by these slippery vocal harmonies with weird slap-back delays. I wanted to create an RnB/Indie Rock blend. I'm also really inspired by Frank Ocean, especially lyrically – I think he's a genius.
The name Butter Bath was coined when some friends and I ordered toasties (I think they're call hot sandwiches in the states?) and out came our sandwich castles surrounded by a golden moat of butter.
4.  What do you feel are the key elements in your music that should resonate with listeners, and how would you personally describe your sound?
Butter Bath: I think my sound is best described as psych-pop. The themes that I sing about, particularly in my new EP, are acutely personal, however, because they're often about childhood experiences there is something innately universal about them. I try and keep my lyrics fairly broad so that people can interpret them through their own lens and ascribe the lyrics whatever meaning they want.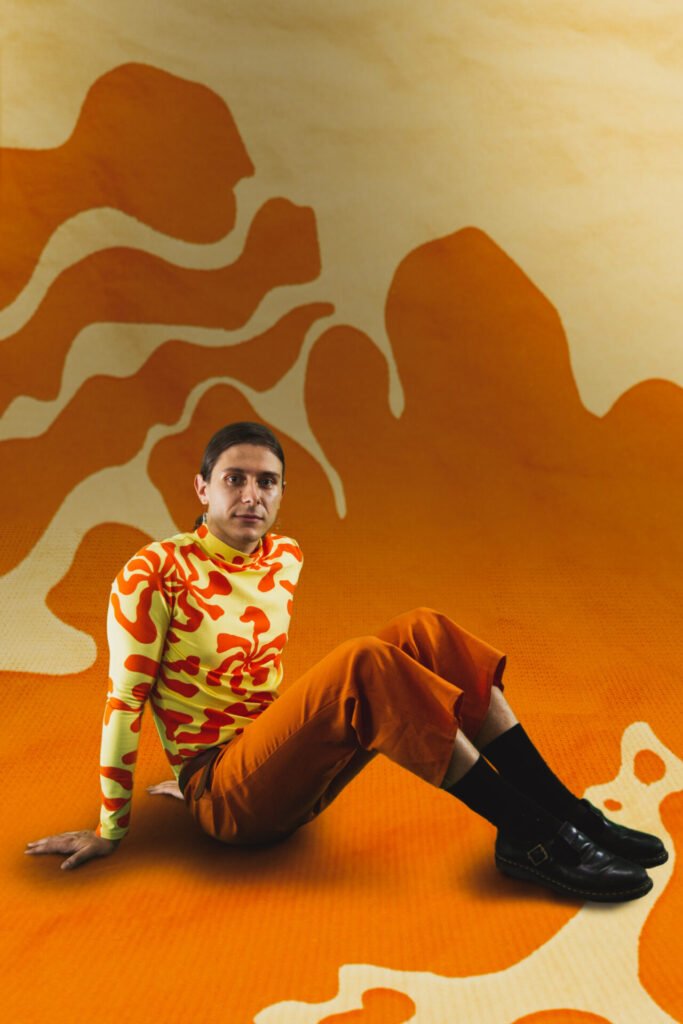 6.  What's your view on the role and function of music as political, cultural, spiritual, and/or social vehicles – and do you try and affront any of these themes in your work, or are you purely interested in music as an expression of technical artistry, personal narrative and entertainment?
Butter Bath: To me, it's all intertwined. My personal narratives have been shaped by my cultural, spiritual, social and political lenses and there is no teasing them apart from one another. Music has an enormous impact on the way we interact with the world but I don't think that it is unique to music – anything that has a large audience begins to turn the political/cultural/societal dial. The most interesting dichotomy in music to me is between attempting monetise artistry and trying to create unadulterated art.
7.  Do you feel that your music is giving you back just as much fulfilment as the amount of work you are putting into it, or are you expecting something more, or different in the future?
Butter Bath: I love making music so much. I would love to be able to make a full-time living from music so that I can spend more time making it. There is definitely a correlation between how much time I spend making music and how fulfilled I am.
8.  Could you describe your creative processes? How do usually start, and go about shaping ideas into a completed song? Do you usually start with a tune, a beat, or a narrative in your head? And do you collaborate with others in this process?
Butter Bath: I started this solo project because I wanted something that I could do entirely by myself – no waiting for other people to be available or compromising on ideas that I love. Collaboration is becoming increasingly important and fun for me and I have other project with multiple people involved, however, I'm apprehensive about doing that for Butter Bath because it started as something that I did in solitude. I collaborated with Hector Gachan on a song on this EP and that was a great experience!
9.  What has been the most difficult thing you've had to endure in your life or music career so far?
Butter Bath: I imagine it's a common answer these days but Covid made things really difficult. I started releasing music at the end of 2019 so this project's life span to date has aligned perfectly with the rise and (dare I say it) fall of Covid in Australia. I'm really excited for the next few years of Butter Bath and hope to tick some of the boxes that were un-tickable over the last few years.
10.   On the contrary, what would you consider a successful, proud or significant point in your life or music career so far?
Butter Bath: Releasing my first EP was a big moment. I'd been working on it for such a long time and releasing something that I'd laboured over intensely gave me a strange sense of relief. I also learned a lot about how I want Butter Bath to sound and about the music industry over the course of releasing that EP and feel like I had a better understanding going into this EP.
KEEP IN TOUCH: