In many ways, Christina Winterfell is a creative person. She has primarily concentrated on her career as a social educator, behavioral scientist, and KBT coach as well as being a mother to her two now-teenage sons.
"Life At The Top," a new single from Christina Winterfell, was recently revealed. The song has a very upbeat and melodic sound that blends indie flair with the rock and pop genres' energy and melodies. A very driven arrangement with angular drums and soaring guitar tones is present in the instrumental. Additionally, Christina's vocals are sultry and incredibly present, adding a lot of passion and emotion to the song. Check out the exclusive interview below:
1. Can you tell us a bit about where you come from and how it all got started?
CHRISTINA WINTERFELL: I am born in Södertälje south of Stockholm. I started very early in age in schools and also performed in competitions. When I was 20, it really started when I became a singer in a group and then started performing a lot in Stockholm and other places in Sweden and abroad. We released singles and had fun. Then I went solo on the same label I have now, and to have the honor to do it again is amazing.
2. Did you have any formal training or are you self-taught?
CHRISTINA WINTERFELL: I can brag about that me and Swedish star Carola have had the same singing coach Bo Sydow. I went to him a couple of times in the beginning. I also went to a acting school.
3. Who were your first and strongest musical influencesand why the name 'CHRISTINA WINTERFELL'?
CHRISTINA WINTERFELL: I listend a lot to 80s music and i still do, regardless genre was all music great, pop rock etc.
4. What do you feel are the key elements in your music that should resonate with listeners, and how would you personally describe your sound?
CHRISTINA WINTERFELL: The track has a very upbeat and melodic sound, which captures the energy of rock and the melodies of pop. The instrumental features a very driven arrangement, with edgy drums and soaring guitar tones.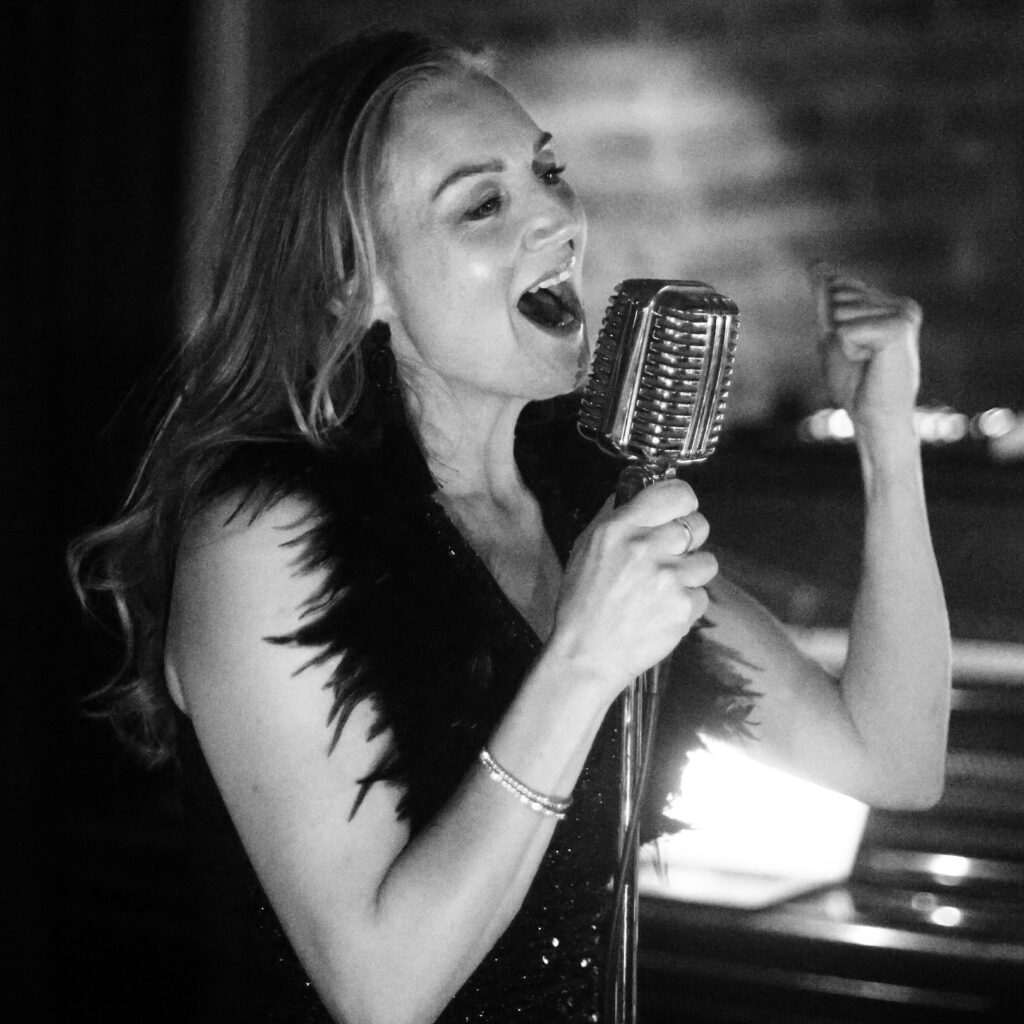 5. Do you feel that your music is giving you back just as much fulfillment as the amount of work you are putting into it or are you expecting something more, or different in the future?
CHRISTINA WINTERFELL:
In this time where I have once again been given the opportunity, I want to do what I feel like and record what I want without qualms and doubts. Belief in what you do and the feeling in yourself are essential to the result you want to achieve.
6. For most artists, originality is first preceded by a phase of learning and, often, emulating others. What was this like for you? How would you describe your own development as an artist and music maker, and the transition towards your own style, which is known as INDIE?
CHRISTINA WINTERFELL: I am a person who has always been creative and therefore done a lot in the creative way. It is important to me. The song has always been strong for me to explore. I am broad in my tastes and want to make both uptempo and calm music. I go by my feeling of what I get from the song, how it affects me. That's how I want it to be with others.
7. What's your view on the role and function of music as political, cultural, spiritual, and/or social vehicles – and do you try and affront any of these themes in your work, or are you purely interested in music as an expression of technical artistry, personal narrative, and entertainment?
CHRISTINA WINTERFELL: Music is a very individual feeling and what you want to convey or want to convey. For me, it's about what speaks to you at that moment.
8. Could you describe your creative processes? How do usually start, and go about shaping ideas into a completed song? Do you usually start with a tune, a beat, or a narrative in your head? And do you collaborate with others in this process?
CHRISTINA WINTERFELL: I am a very analytical and a person who likes control. In this time of creativity, I try to let go of all that and go by feeling and faith in myself. There is a big difference from then and now.
9. What has been the most difficult thing you've had to endure in your life or music career so far?
CHRISTINA WINTERFELL: There are quite a few but I would say that tough it out makes a lot of sense in everything. This means that you do not allow yourself to soften and eventually melt. Most of all to let everything take its course in life, to stand tall and proud who you are what you do and who you have become. There is a crowd out there who will not like it, endure it! You win yourself over and over again!
10. On the contrary, what would you consider a successful, proud or significant point in your life or music career so far?
CHRISTINA WINTERFELL: All the people I've met recently who maybe know me very little but support and help me open doors in many different ways. There are many people who see you for who you are.
11. With social media having a heavy impact on our lives and the music business in general, how do you handle criticism, haters, and/or naysayers in general? Is it something you pay attention to, or simply ignore?
CHRISTINA WINTERFELL: Interesting and improtartant question. I used to care a lot and of course could get hurt and put a lot of my ambitions aside as the lack of faith in and in myself was also strong and tangible. Now it gives me spice and motivation. Now it speaks more like this:" Envy, jealousy or bad talk means you are on the right way for success"
12. Creative work in a studio or home environment, or interaction with a live audience? Which of these two options excites you most, and why?
CHRISTINA WINTERFELL: All that is important to the summary, nothing without the one. all the preliminary work is what you want to show to the audience and see the effect of everything
13. Do you think is it important for fans of your music to understand the real story and message driving each of your songs, or do you think everyone should be free to interpret your songs in their own personal way?
CHRISTINA WINTERFELL: Everyone has their own life experiences and everyone will make their own interpretations of what they hear for what they experienced in life. But we can all share it with each other.
KEEP IN TOUCH:
FACEBOOK | SPOTIFY |  YOUTUBE