Check out the Exclusive Interview with the up & coming hiphop artist 'J4' below: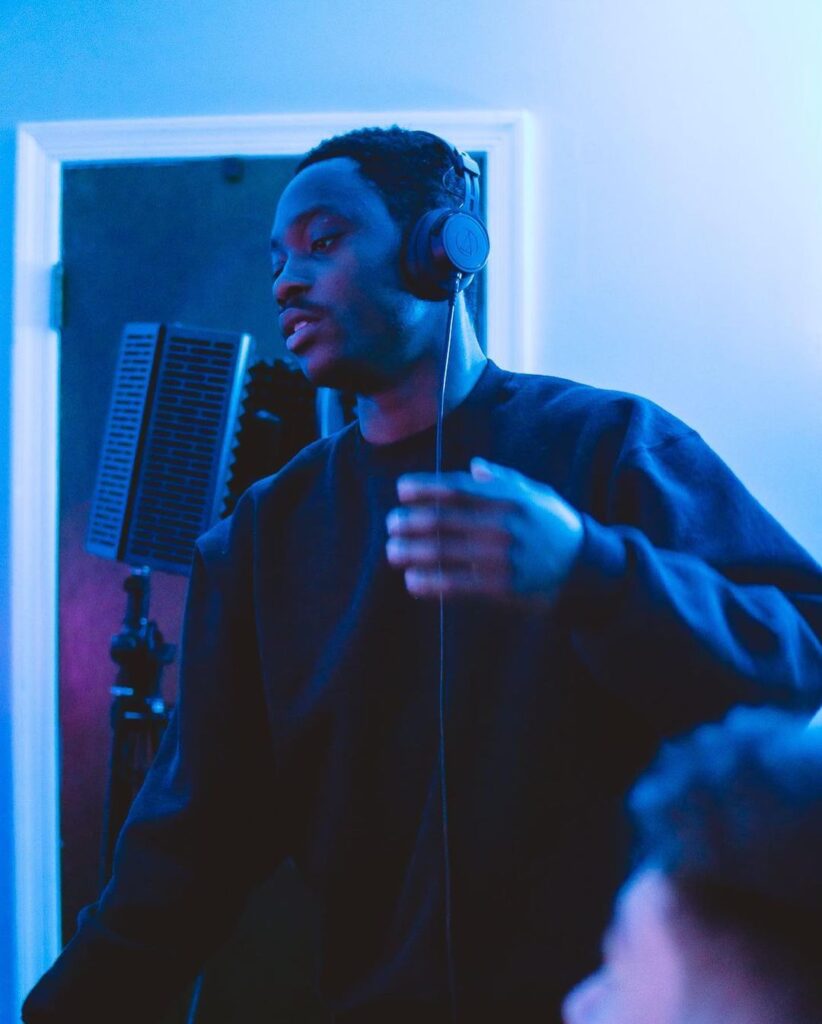 1. Can you tell us a bit about where you come from and how you got started?
J4: I was born in Lagos, Nigeria came here when I was 10 years old and fell in love with the sound of hiphop/rap.
2. Did you have any formal training or are you self-taught?
J4: Self taught when it comes to music production/ writing but I did go to a school of arts to learn one of my favorite instruments the Guitar.
3. Who were your first and strongest musical influences and why the name 'J4'?
J4: From what I can remember as a child Nigerian artists (Fela Kuti, Labaja and P-square) Fela and Labaja were different, they didn't fit into any type of box they had a unique style of making music that I found inspiring. J4 is a name I picked in a college dorm free styling with the homies. I thought it was cool at the time. 
4. What do you feel are the key elements in your music that should resonate with listeners, and how would you personally describe your sound?
J4: The key element in my music is to inspire, you don't have to be the most talented person. Just go for what your heart desires.
6. What's your view on the role and function of music as political, cultural, spiritual, and/or social vehicles – and do you try and affront any of these themes in your work, or are you purely interested in music as an expression of technical artistry, personal narrative and entertainment?
J4: At time I've touched on music that has affected me during worldwide cultural shocks, For instance the BLM movement when George Floyd died.  I made a track about this issue because that was literally all I was thinking about day and night at the time. I'm not very political or cultural but I am spiritual. I feel certain matters on a deeper level and I just gravitate it towards music sometimes.
7. Do you feel that your music is giving you back just as much fulfillment as the amount of work you are putting into it, or are you expecting something more, or different in the future?
J4: This is a great question because it is something I battle with everyday. I'm not putting as much work as I should be putting when it comes to making music. There are obstacles right now in my life that I am trying to eliminate to be able to fully focus. For instance working a 9-5 and marketing your own music. But on the other hand I'm not really expecting anything either out of it. It's fulfilling enough to get my stress levels down and my anxiety as well. So I'm happy with where I am at and also headed.
8. Could you describe your creative processes? How do usually start, and go about shaping ideas into a completed song? Do you usually start with a tune, a beat, or a narrative in your head? And do you collaborate with others in this process?
J4: As of lately I have been making my own beats and just immediately writing a hook or verse to it. I find a word that resonates with the vibe of the sounds and use that to create a theme for the song.
9. What has been the most difficult thing you've had to endure in your life or music career so far?
J4: Finding myself.
10. On the contrary, what would you consider a successful, proud or significant point in your life or music career so far?
J4: I want to say when I decided to create music was the most successful point in my life.
KEEP IN TOUCH:
INSTAGRAM | TWITTER | YOUTUBE
Imagine everything you ever dreamt of right in front of you, and you feel it so close to you but still so far away. This track is the medium between your dreams and actually achieving it. In the moment of creation I felt like I could accomplish anything I put my mind to. Just a little bit of faith and a lot of hard work. – J4