Joe Marsalis, new artist and producer from North London. He very recently released his debut 7-track EP called 'The Sunshine Will Heal Us' on 28/04. The artist wrote produced and performed all elements on the project, making it an incredibly personal work that let him explore sounds, styles and genres without any holdback. He really hopes everyone enjoys. Check out the exclusive interview below:
1. Can you tell us a bit about where you come from and how it all got started?
JOE MARSALIS: I was born in North London and I currently live here. Ever since I was a teenager, I have been writing music on guitar. However, only in the past couple of years, during the time when we were all confined indoors, did I finally commit to writing and producing music at home.
2. Do you feel that your music is giving you back just as much fulfillment as the amount of work you are putting into it or are you expecting something more, or different in the future?
JOE MARSALIS: To be honest, yes, I was pretty scared to release my music at first. I would listen to it alone and hesitate to share it with anyone. However, once I received feedback and people started connecting with the songs, it made me feel seen. Creating and sharing my music has allowed me to make sense of my thoughts and feelings, and connecting with others through it has been an incredibly validating experience. Now, I'm excited to perform my music live and connect with people on another level as well.
3. Could you describe your creative processes? How do you usually start, and go about shaping ideas into a completed song? Do you usually start with a tune, a beat, or a narrative in your head? And do you collaborate with others in this process?
JOE MARSALIS: My phone is full of voice notes and field recordings. That's where I jot down quick ideas that come to mind. When I begin producing a song, though, I usually start with the drums and bassline. If those initial elements start to spark something in me and get my head moving, I take it as a sign to keep going. Up until now, I've only worked on my own, but I'm eager to collaborate with others. Working with another person could bring fresh ideas to the table that I might never have thought of alone.
4. What do you feel are the key elements in your music that should resonate with listeners, and how would you personally describe your sound?
JOE MARSALIS: 'The Sunshine Will Heal Us' is a very personal project. It's a gateway in my headspace at the time and was extremely therapeutic for me . So, I'd say my music has a dark quality to it, but with glimmers of light.  This is sort of the message the project aims to get across – let your demons out and the sunshine in.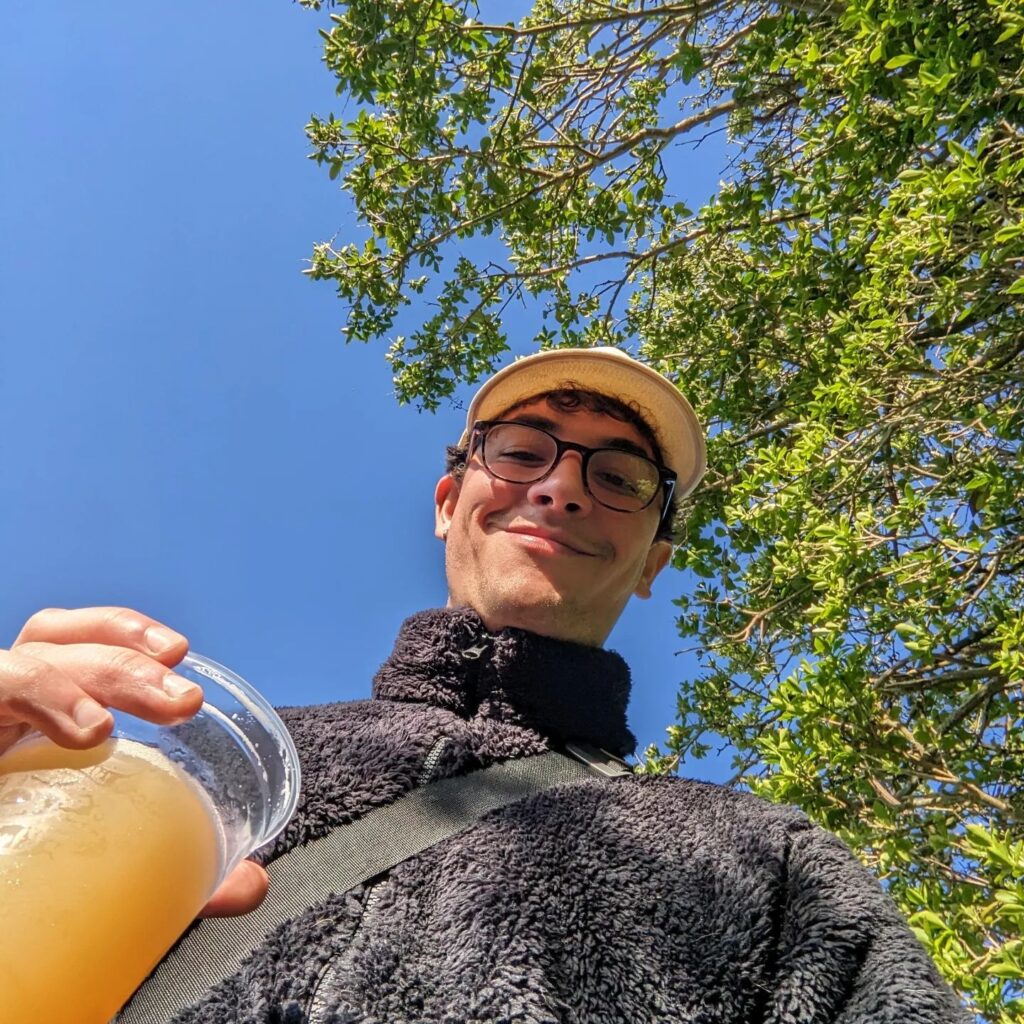 5. Did you have any formal training or are you self-taught?
JOE MARSALIS: I'm self-taught. In 2020 I bought myself a MacBook, Logic Pro and some basic equipment and put in a lot of hours learning to produce in my bedroom. I quickly got obsessed and am always excited to learn new techniques and workflows everytime I create a new track.
6. Who were your first and strongest musical influences and why the name 'JOE MARSALIS'?
JOE MARSALIS: I always find this question hard to answer, I always have different styles of music playing depending on my mood. But broadly speaking I really admire artists who aren't afraid to bend sounds like Björk and Massive Attack. Listening to their music reminds me to be myself, experiment and not limit myself to a genre. As for my artist name, 'Joe Marsalis' is a combination of my first name and my middle name, which is 'Branford' – named after the famous saxophonist, Branford Marsalis.
7. For most artists, originality is first preceded by a phase of learning and, often, emulating others. What was this like for you? How would you describe your own development as an artist and music maker, and the transition towards your own style?
JOE MARSALIS:
When I first started producing music, I mainly used acoustic guitar as the base for my songs. For instance, "St. James" is a good example of this. However, as I got more comfortable with producing and started learning about all the sounds and instruments available, my output naturally evolved into something different. So, when I began creating this project, I didn't have a specific end goal in mind. It was only after producing each track that I noticed a common thread running through each one's tone and lyrics, so it made sense to bring them together to form a story and body of work.
8. What's your view on the role and function of music as political, cultural, spiritual, and/or social vehicles – and do you try to affront any of these themes in your work, or are you purely interested in music as an expression of technical artistry, personal narrative, and entertainment?
JOE MARSALIS:
For me, music is a tool to express myself, be vulnerable and tell a story in ways I'd otherwise find impossible. To date, my music is very personal and autobiographical, whereas some future releases I'm working on are much more "outward looking". Now that I've got a lot off my chest I've found space for that. But that's just me – some tunes are built to be a bop and that's great. Others aim to galvanize people and that's great as well.
9. What has been the most difficult thing you've had to endure in your life or music career so far?
JOE MARSALIS: The most challenging aspect for me was releasing my first track. Fear and self-doubt can creep in, making it difficult to take that leap. But once I received those first  reactions and broke that barrier, it was truly motivating. Fortunately, the response so far has been very positive, and it's been a huge confidence boost.
10. On the contrary, what would you consider a successful, proud or significant point in your life or music career so far?
JOE MARSALIS: I'm at the very beginning of my career as an artist. So, to be honest I'm just so proud to have a body of work out that I can say is 100% true to me – from the music to the artwork to how I've released it. So, I'd say my most significant point is right now. It all starts here.
KEEP IN TOUCH:
INSTAGRAM | SPOTIFY |  YOUTUBE