Skills are essential in a time when the majority of female MCs would hastily try to sell only their image while downplaying the value of talent. The delivery of a true wordsmith must elicit respect and focus. A seamless hypnotic flow that effortlessly seduces the listener's eardrums: That would not only be a dope female rapper, but a dope MC in general! Let me introduce you to L.A. the Lost Angel, a native of Dallas. Los Angeles is an MC's! a lyricist who is proud of her abilities and works to improve them as she advances in the game. She has collaborated with many DFW artists, which has increased her notoriety and made her a highly sought-after MC.
She has given performances in New York, Texas, Arkansas, and Oklahoma. She even had the chance to collaborate with Spice One, one of the pioneers of hip hop! In addition to having a lethal flow, this sister can also weave melodies that are as divine and lovely as she is. To put it another way, she can SING! Her 16s and silky voice make her any track's dream come true! She writes all of her own material, including the hooks, so you don't need to use your pen. L.A. truly is a goddess of many talents unlike any other! Analyze her résumé: She is an accomplished writer, songstress, and visual artist.
L.A. raises the bar for ownership. I'm tempted to give her a violin after seeing her abilities. Give her time if she is currently unable to. It will also be mastered by L.A. She's the dopest artist you've heard so far, PERIOD, not just because she's a female MC. Check out the latest single & the exclusive interview below:
1. Can you tell us a bit about where you all come from and how it all got started?
L.A THE LOST ANGEL: I'm from Oak Cliff (Dallas, TX) I fell completely in love with old school hip-hop when I was a little girl around 8 or 9. I would recite the lyrics to "It Takes Two" by Rob Base and "Ice Ice Baby" by Vanilla Ice to impress my friends way too often. As a teen, I gravitated towards and favored Southern Gangster rappers Scarface, 8 Ball & MJG, and UGK. I believe my flow was heavily influenced by the styles of these particular rap artists.
2. Did you guys have any formal training or are you self-taught? 
L.A THE LOST ANGEL: Self-taught
3. Who were your first and strongest musical influences and why the name 'L.A THE LOST ANGEL'?
L.A THE LOST ANGEL: Well I told you about my rap influences. I'm also a huge fan of R&B/Soul music. My first influences were Brandy, Aaliyah, Faith Evens, Jodeci, Jagged Edge, Dru Hill, Silk…. Favorite bands were Mint Condition, Earth Wind & Fire and Frankie Beverly & Maze.
I chose the name Lost Angel because as you can tell by my musical influences I'm musically 2 sided…there's a rough, hard side and a sweet gentle side. So I do sometimes get lost in the darkness, but I'm always trying to find my way back to the light.
4. What do you feel are the key elements in your music that should resonate with listeners, and how would you personally describe your sound?
L.A THE LOST ANGEL: The way I blend R&B/Soul with Rap/lyricism is what makes me who I am as an artist. I can't choose either or. This is what I hope listener's can appreciate in my music. Rap & Soul got married and had a baby…I'm the baby 👶🏽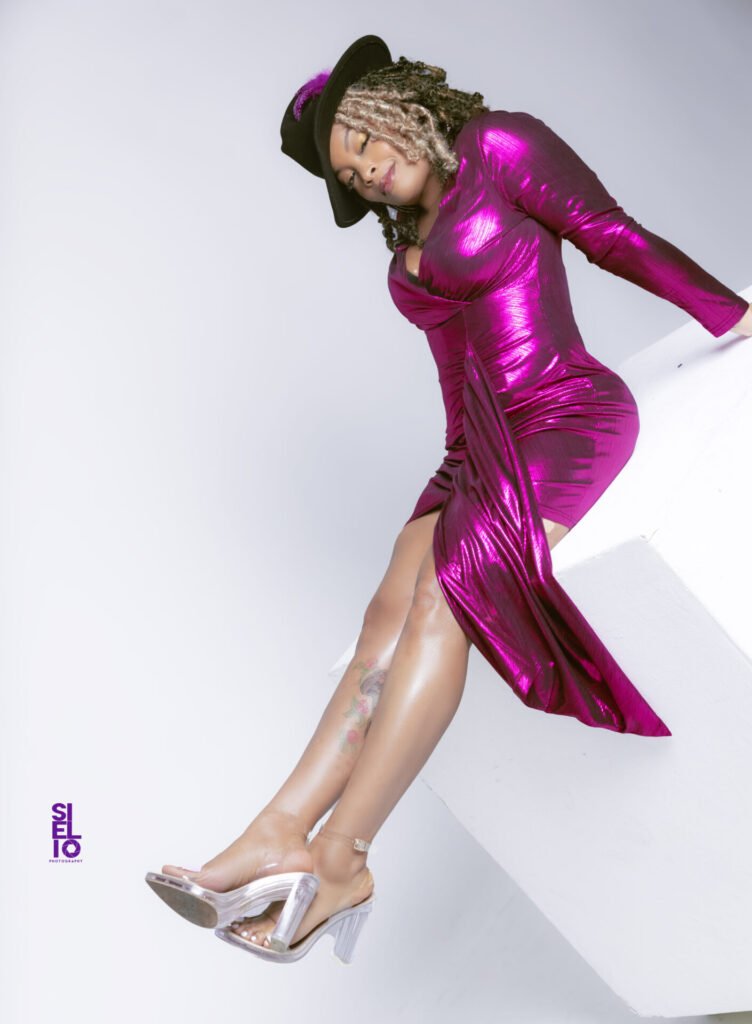 6. What's your view on the role and function of music as political, cultural, spiritual, and/or social vehicles – and do you try and affront any of these themes in your work, or are you purely interested in music as an expression of technical artistry, personal narrative and entertainment?
L.A THE LOST ANGEL:
Creating music has always been verytheraputic for me. In my opinion, it's one of the most powerful spiritual tools on the planet. It's a vibration that can touch millions of people all at once and possibly change their lives for better or worse. A lot of artists disagree that they are role models for the youth but that's pure bullshit. YES, music is a creative tool for suffering expression bit it's much more than that and we as artists should be consciously create responsibly. If you really hone in on my lyrics,  there's always a message hidden between the smooth, dopeness of my sound *wink*
7. Do you feel that your music is giving you back just as much fulfilment as the amount of work you are putting into it, or are you expecting something more, or different in the future?
L.A THE LOST ANGEL:
Although I've been making music a long time…I'm just getting started. The future is looking hella bright
8. Could you describe your creative processes? How do usually start, and go about shaping ideas into a completed song? Do you usually start with a tune, a beat, or a narrative in your head? And do you collaborate with others in this process?
L.A THE LOST ANGEL:
I usually start with a tune. It might be a tune playing in my head for days until I beg my producer to create something for me. A lot of times he just makes dope music and I'll hear him scrolling through tracks and yell "Wtf is that?!" Sometimes the words flow like water….other times I'll vibe with it for a few days and then they hit me. It's all about the vibe for me…and it has to hit me hard to get my attention. I don't even move if it's just ok.
9. What has been the most difficult thing you've had to endure in your life or music career so far?
L.A THE LOST ANGEL:
THE most difficult thing was being a young, hungry artist…in love with a fellow artist (my boyfriend at the time) and one day waking up to his sister knocking on my door telling me he was murdered. No explanation, no real reason why, no suspects. The years of depression that I spiraled I to was insane. It took a long, long time…for me to overcome that situation.
10. On the contrary, what would you consider a successful, proud or significant point in your life or music career so far?
L.A THE LOST ANGEL: My single "Do Me" was released March 11, 2022 and is currently just shy of 200k Spotify streams. As an indie artist with a tiny team & no budget I'm pretty proud at what we've done with this record so far.
KEEP IN TOUCH:
FACEBOOK | INSTAGRAM | TWITTER | SPOTIFY | WEBSITE | YOUTUBE
Photo credits: Seilo photography