Multi-instrumentalist Levi, who resides in Montreal, uses sound as a language to convey emotion in a way that words alone cannot. Greetings from his playground.
His most recent song, "shadows," is heavily influenced by Freud's idea of the shadows. It was designed to reflect the gloom and iciness of the long-repressed parts of ourselves. The eerieness of the track was conceptualized to embody a sort of "world in limbo" in which our shadows would live. Many people suppress their deepest desires because they believe they are inappropriate, which is why there is a hook at the end (tell me what you really want). Check out the exclusive interview below:
1. Can you tell us a bit about where you come from and how you got started?
LEVI: Hi! I'm Levi. I'm from Montreal, Canada. Ever since I was young, I've always had a very deep interest in music. I started taking piano lessons for a couple of years around the ages of 10. Before that, I always sang in the car. I learned some music theory, some piano techniques, and even played competitions. I stopped taking piano lessons for a while and found my way to guitar instead. I took lessons for 5 years and during this time I started producing using FL Studio. So, putting together my accumulated knowledge of music and instruments, I started writing tracks and making beats for fun. It became sort of necessary for me to keep making music and get better at it.
2. Did you have any formal training or are you self-taught?
LEVI: I had some, but I've always prioritized letting music write itself rather than rely heavily on music theory and any type of formal training. I like to freestyle it and see where it goes.
3. Who were your first and strongest musical influences and why the name
'LEVI? I was very deeply influenced at a young age by what my parents were listening to when I was a kid. It was a lot of classic rock like the Eagles and 80s bands like Loverboy. Also, a lot of what would play on the radio: some Quebec songs, and more rock. As soon as I got my hands on an iPod though, I started exploring the many worlds of music. Out of that period, and still to this day, Radiohead is a huge source of artistic inspiration.
4. What do you feel are the key elements in your music that should resonate with listeners, and how would you personally describe your sound?
LEVI: I think the overall energy of my songs are what should be resonating with people. My chords and melodies are very much a way to express my emotions and feelings at the time. As for describing the sound, I, more so now than ever, consider myself an Indie Pop artist going back and forth between Pop Rock, Rock, and Pop with a lot of guitar melodies. But truthfully, my sound feels to me like an amalgam of most of my influences, which are all over the music genre spectrum.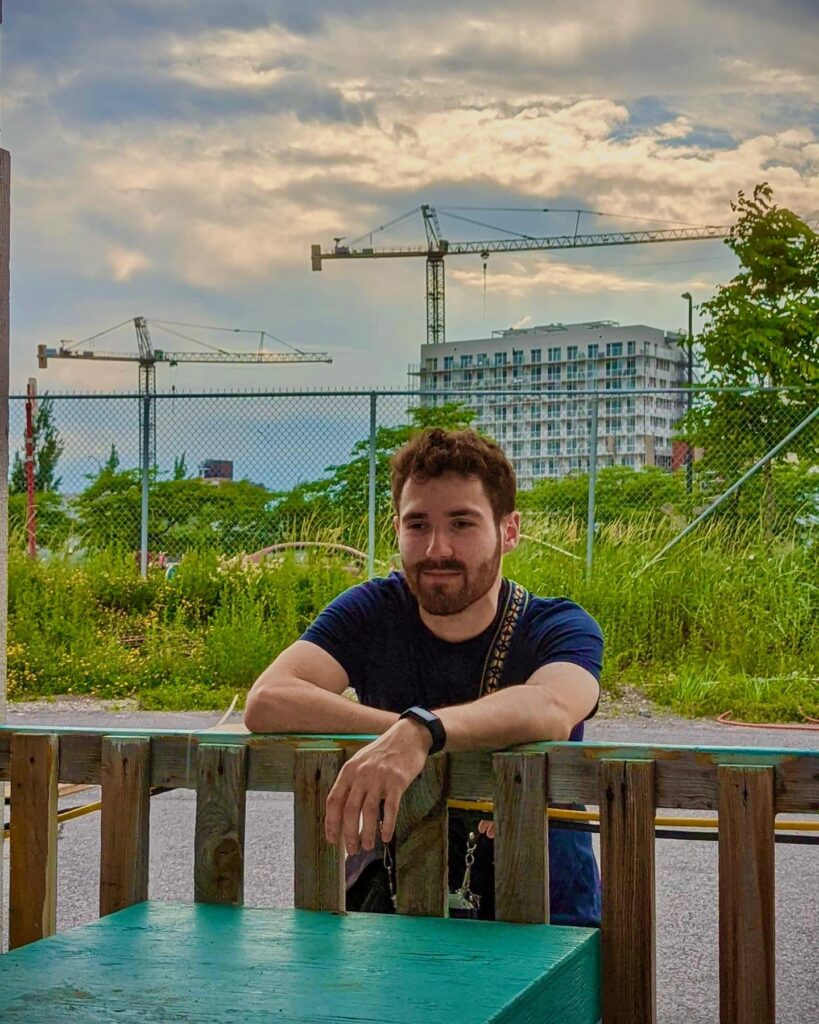 6. What's your view on the role and function of music as political, cultural, spiritual, and/or social vehicles – and do you try and affront any of these themes in your work, or are you purely interested in music as an expression of technical artistry, personal narrative, and entertainment?
LEVI: I personally think music should bring people together, so I tend to steer clear of any political topics as they're quite divisive. But there is a psychological aspect to lyrics that can make the listener think deeply about topics encountered in songs in a very meaningful and positive way. That's more what I'm trying to master. To talk about relevant things to most that we encounter in our day-to-day life or over a lifetime. Lessons, goals, pit holes, perspectives, that kind of thing.
7. Do you feel that your music is giving you back just as much fulfilment as the amount of work you are putting into it, or are you expecting something more, or different in the future?
LEVI: Just by making music that's getting better and better every year, I feel like I'm getting so much back from my hard work. The process of making music is also a very therapeutic and beneficial process to me that's proven itself to be quite necessary to my mental health. It's a great creative and emotional outlet. But for sure, I'd like to be able to share my music with a larger audience. Growing up, music helped me immensely, so I'd really like to be able to give back in that way.
8. Could you describe your creative processes? How do usually start, and go about shaping ideas into a completed song? Do you usually start with a tune, a beat, or a narrative in your head? And do you collaborate with others in this process?
LEVI: Most of the times, I'll riff on my guitar until an idea pops up. After which I'll add drums, bass, keys, or whatever instrument is in my vision of the track. Then, after I've written the section, I'll move on to lyrics and depending on if what I've written is a chorus or a verse, I'll expand the song into an arrangement and structure I think is fitting for the project. Up to now, I've never collaborated in the production side of things, I'm much more comfortable doing it on my own, but it's something I've always wanted to try.
9. What has been the most difficult thing you've had to endure in your life or music career so far?
LEVI: Having to let go of certain parts of myself that weren't serving me and were holding me back has been a very hard and constant process throughout my evolution as a person as well as an artist. It took a very long time before accepting and deciding I was going to do music seriously and try to make it as an artist. I really had to put my best foot forward and find the courage to put myself out there.
10. On the contrary, what would you consider a successful, proud, or significant point in your life or music career so far?
LEVI: I would consider my first single "Essence" my greatest success up to now. It started my whole movement and motivated me to keep on going. But to be quite honest, I'm so very proud of what I've been making in the studio as of late. It represents to me a huge step forward, if not a leap, in the right direction.
KEEP IN TOUCH:
FACEBOOK | INSTAGRAM | SPOTIFY | TIKTOK | WEBSITE