Liloe Rix is an Amsterdam-based songwriter, guitarist, and performer. She is a young woman, an optimist, and a person who finds the good in everything. She is looking for answers in her songs about life, the world, and herself.
There was a single primary influence when she wrote all the new tracks for her EP. Her method for overcoming burnout brought on by an anxiety illness. The songs evolved into mini-messages to herself that contained lessons she had learnt about herself, her cognitive process, and her method.
It initially felt too vulnerable to reveal, but as she went along, she realized that sharing your sensitive side is actually a sign of strength. She initially felt rather humiliated of having a mental health situation that was not stable at the time. Mental health received more attention when Corona became popular. Finally, people began to share their experiences in order to assist and aid those who were experiencing the same thing at the time or had previously. She then felt compelled to share her own experiences and stories as well.
Her upcoming EP, "Imperfections," which will be published in October 2022, features the lead single, "Let go." The theme of Let Go is letting go of control, fear, and unfavorable ideas. Regarding the realization that you cannot control anything in life about realizing that the most precious moments are in the uncharted territory. Therefore, relinquish control and begin living your life. If you have a little faith, you'll be able to see where this life will take you. Check out the latest single and the exclusive interview below: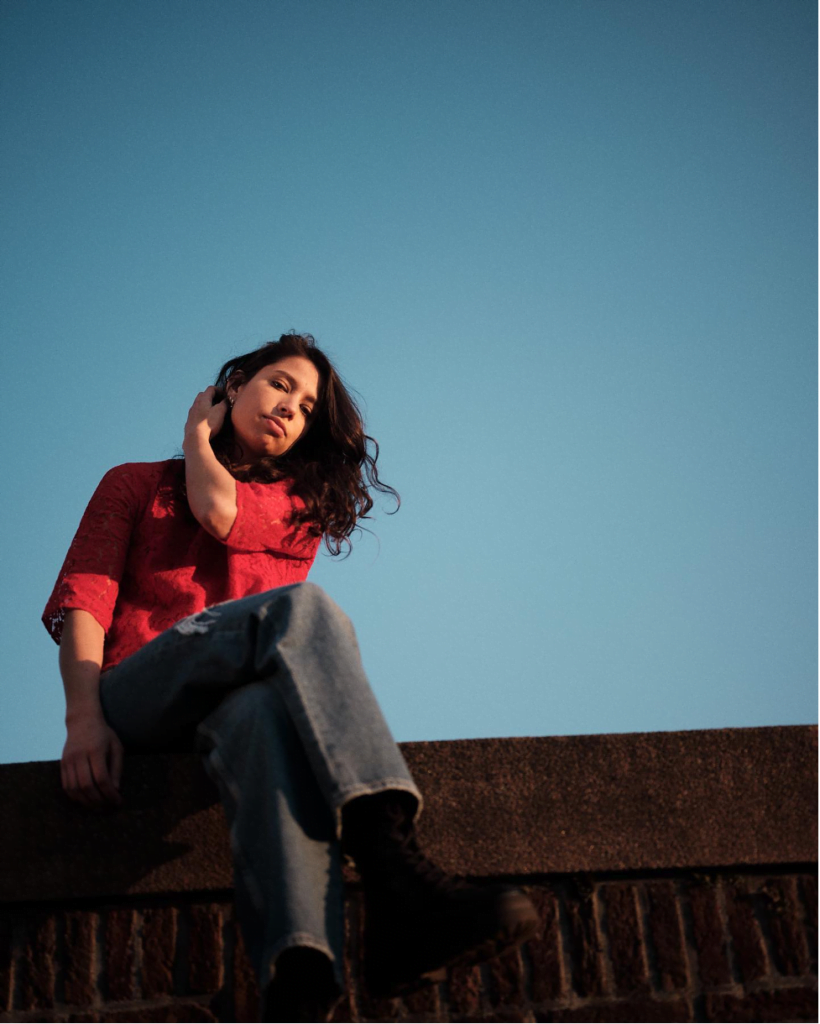 1. Can you tell us a bit about where you come from and how you got started?

LILOE RIX: I'm a singer, songwriter and guitarplayer from The Netherlands. The last ten years I lived in Amsterdam. I did a lot of touring through the country. Last two years with corona, I had time to focus on writing again instead of being on the road all the time. So I wrote a lot and here I am, releasing new music to the world again.
2. Did you have any formal training or are you self-taught?

LILOE RIX: I studied music on the conservatory as a singer-songwriter. It was great to study with a group of musicians with the same passion and that your life is 24/7 about music for a few years. But still music you can not learn only from books. You have to practice a lot and just do it, like writing a lot and playing live a lot to understand this job.
3. Who were your first and strongest musical influences and why the name 'LILOE RIX'?
LILOE RIX: I was obsessed with KT Tunstall. An awesome girl with guitar and a loopstation. I just saw myself when I was watching videos of her. So I bought a loopstation myself and there I go. For years it was just me, my guitar and my loopstation on the stage. They called me an one-woman-band.
I decided to use my own name Liloe Rix. Sometimes it feels a bit too personal that I use my own name, but at the other hand, I want my stories to be personal. And I can tell it better with my own name then with an artist name that I create.
4. What do you feel are the key elements in your music that should resonate with listeners?
LILOE RIX: My EP 'Imperfections' that I am going to release in October is mostly about my experience about overcome a burn-out and all the lessons I learned in that process. Coming back to the person you once was is quite a hard process. You have to change your behavior to feel better again. Writing about this subject helped me to understand what was going on in my mind. And as I felt supported by other artist that wrote about this subject and sharing their personal stories about mental health, it felt my turn now to share my stories with the world.
6. What's your view on the role and function of music as political, cultural, spiritual, and/or social vehicles – and do you try and affront any of these themes in your work, or are you purely interested in music as an expression of technical artistry, personal narrative and entertainment?
LILOE RIX:
I mostly write about my own experience. On this moment I feel the need to tell my stories about mental health and that it is okay to have anxiety and that I am not the only person that is dealing with that. I think it is important to share this message, cause a few years ago I felt like I was the only person in the world that was dealing with that and I felt ashamed of it. I hope I can inspire other people by reading my stories or hearing my music nowadays.
7. Do you feel that your music is giving you back just as much fulfilment as the amount of work you are putting into it, or are you expecting something more, or different in the future?
LILOE RIX:
Perfectionism is one thing I was struggling with last years. Always aiming higher, not seeing all the things that I had done already or feeling satisfied what I reached on that moment. I really changed my mindset and now I am enjoying the process and try to be really in the moment. Being aware and being proud of every step on the road, instead of only focusing on the goals far ahead.
8. Could you describe your creative processes? How do usually start, and go about shaping ideas into a completed song? Do you usually start with a tune, a beat, or a narrative in your head?
LILOE RIX:
Mostly I start with playing guitar and singing some melodies. The gibberish is forming into sentence and then I feel what kind of story I want to tell.
On my phone I have like hundreds of voice notes with little melodies and guitar parts that popped up on random moments. So when I start writing I normally go to my voice notes in my phone pick one and start working with that idea.
9. What has been the most difficult thing you've had to endure in your life or music career so far?
LILOE RIX:
I think the most difficult thing that I experienced so far is to live with an anxiety disorder for a few years. Every time I had a gig, I got mostly a panic attack. The thing you like the most in life, you can't enjoy it anymore. I am glad that I feel better again and I can enjoy performing again.
10. On the contrary, what would you consider a successful, proud or significant point in your life or music career so far?
LILOE RIX: That I overcome the anxiety and that I am back with a new EP this year is something I am really proud of. You are stronger then you think, you can reach more then you think. Just trust in yourself, believe in it and work for it.
KEEP IN TOUCH:
FACEBOOK | INSTAGRAM | SPOTIFY | WEBSITE | YOUTUBE
Photo credits: Jaap Mol