Young and talented multi-genre producer Nickon Faith, 25, hails from Manchester. Since he can remember, music has always been central to his life, and his broad musical tastes are the result of his previous musical experiences and endeavors. Throughout his teenage years, Nickon actively participated in numerous musical endeavors and developed a love for trance, breaks, techno, and progressive house.
In 2015, Nickon made the switch to production, and a few years later, he started his DJ career. Since then, he has refined his technique and created a distinctive sound for himself. This sound typically consists of lush progressive soundscapes, euphoric trancey pads, and upbeat beats. He is no stranger to experimenting with a variety of sounds in the tracks he creates, drawing inspiration from a wide range of genres and artists. He has had tunes promoted by BBC Introducing, featured on Mixmag, and premiered on networks including Houseum and Four Four Magazine while becoming more active in the scene. Additionally, he began hosting his own monthly radio show at Gumbo FM.
With further releases, projects, and performances on the horizon in addition to his May 15th debut album "Circumambient," which received support from Mixmag, Suprematic Sounds, Mia Mendi, 8 Day Montreal, and Moskalus, he will have plenty of music to share in the months and years to come. Check out the exclusive interview below:
1. Can you tell us a bit about where you come from and how you got started?

NICKON FAITH: Hi, at the moment I am an artist based in Manchester, UK, and I've lived here for the past 6 or 7 years now I'd say. I started musical endeavors and found a love for it when I was fairly young/pre-teens, and I think there had always been a little exposure to music in my early life, with my dad playing records of artists like Jean Michel Jarre, and Tangerine Dream, and also getting me into bands like Pink Floyd.
Once I began to explore for myself, I started taking up instruments and found a lot of catharsis/expression and pleasure in doing so, starting as a drummer and later learning guitar and a bit of piano in tandem, and subsequently became very into rock/indie and guitar-based music. This would lead me to start creating projects of my own and experiment with song writing and forming bands! I probably wrote hundreds of songs and little ideas when I was that age, and composed music on this software called power tab. Most of these are lost now though! Also enjoyed going to samba band classes and learning about rhythm in a wider context as drumming was still my strongest musical passion at this point.
Eventually, my real exploration of electronic music began to take form and I was exposed to Ableton and DAWs when I was 16-17. Completely re-contextualizing the way I go about music writing and giving me a much higher appreciation of electronic music, it was a massive shift for me!
It took me a number of years to get even remotely comfortable with Ableton however, as early on I found it quite an intimidating piece of software, but I kept pushing myself to use it and make it my primary tool for creating music. I started creating lots of electronic music of different style for a number of years half as a teaching tool for me, and half as an exploration of the category of music. Around 18-19 years old I had a number of projects going, including a number of different alias', also was the guitarist/producer for a band called Plexus. I had also started getting into the electronic music scene in a more clubbing context and exploring this side to things. Even attempted to start a club night with my friends called "Nothing rhymes with Orange".
I started developing a love for dance music, mainly trance, progressive house, breaks, techno and electronica and tried to make productions of those types of genres, working under the alias "NFO", I also had a synthwave/lofi side project I dubbed as "Sakurabeatnikz". Eventually, "NFO" became the alias I was focusing on and drawn to the most, and produced a lot of electronic dance tunes under this alias, as the music became better and I became more confident in my production, I thought a rebrand was in order so I had changed the name NFO to "Nickon Faith".
A few of these Nickon Faith songs were picked up and signed by the label "Salford City Records", and things started moving fairly quickly from there as my confidence to put music out there started growing! For the first time I felt like people were really enjoying the music and I gained a drive to get it out properly, subsequently learning how to DJ to help with this. Releasing my first official Nickon Faith track "Dusty" with them around 2020.
2. Did you have any formal training or are you self-taught?

NICKON FAITH: So it's a mix between self-taught and taught. I took up guitar, piano and drum lessons for a while at an early age, and had a little bit of an exposure to music theory back then. I wanted to take this further on my own though, so tried to read up on theory stuff on my own when I could! And also creating and building a sense of musical intuition by practicing song writing.
In terms of Daw's and ableton, this was mostly self-taught I'd say, it was years of trial and error, watching tutorials, getting comfortable with the software, and learning techniques and fundamentals of producing e.g. eq's and compression. I also read a few books on it; it was all very fascinating to me.
Also, what has helped is talking to other producers and bouncing ideas with each other and learning in a more communication-based way, someone will always know something you don't so knowledge and skill sharing is a big thing in my opinion. I have had a couple of lessons from other producers aswell just to clear up things I had a bit of confusion on. Overall, it's a combination of lots of things that has got me to where I am now.
DJ'ing though was the main thing where I had a couple lessons on to really learn the fundamentals, but even after those initial lessons it was just a mix of practice and trial and error that got me further involved.
I think it is good to have lessons and in future I do want to take on some production lessons in a more formal way so I can get that knowledge I may have missed from being mainly self-taught.
3. Who were your first and strongest musical influences and why the name 'NICKON FAITH'?
NICKON FAITH: well, I had lots of exposure to a variety of music when I was very young, so I'm very lucky in that sense. But the first time I was ever like, wow this is just absolutely other-wordly/ incredible, was when I got into the Smashing Pumpkins, listening specifically to the drumming of Jimmy Chamberlin. He really took my initial spark into a true passion and I became obsessed, wanting to emulate his drumming style and progress my proficiency. Subsequently, Radiohead and Pink Floyd for me also gave me similar feelings. I had branched to many other genres and been through many phases of listening to different kinds of music, but that alternative psychedelic rock song was what I was mainly drawn to.
In a more electronic and production context later on I feel in love with artists such as Four Tet and Bonobo. Four Tet in particular has been a huge inspiration to me for many years, and I find his creative yet also often extremely simple productions really fascinating. I also was into some heavier Trance based stuff such as infected mushroom, and tribal/psychedelic electronica like Deep Forest and alternative electronic artists like Moby, Massive attack, Bjork, Thom Yorke etc. One of the main features I loved was the ambient and euphoric nature of these kinds of productions. I Became a fan of big ambient pads, and trancey rhythmic melodies and percussion, and use these in some form in almost every tune I produce.
The Name "Nickon Faith" came about as my real name is "Nickon Fath-Ordoubadi". Which is why it was originally "NFO" as those are my initials. "Faith" is just a spin on "Fath", my friend suggested it and I thought it sounded really nice and fitting. Especially with the ambient/ethereal vibes I wanted to go for.
4. What do you feel are the key elements in your music that should resonate with listeners, and how would you personally describe your sound?
NICKON FAITH: I would describe my sound as mainly quite euphoric, ambient and ethereal. Mixed with trancey melodics and percussive elements. That maybe will give an uplifting sort of feeling tinged with a bit of nostalgia and melancholy at times. Overall, I'd say I want people to go on a bit of a journey to space with my songs, some of them are slow burners that build up, and try and tell a bit of a story. I love the feelings of elevation and other worldliness when I listen to a lot of these euphoric electronic songs, and I want to impart those feelings with my work and reflect these ideas in my productions.
I tend to put a lot of elements from trance music in my tunes also, like rhythmic gated vocals, breakbeats, ambient soaring pads and granulated dreamy background effects and big chunky bass lines and try and give the tunes a real depth of colour to them.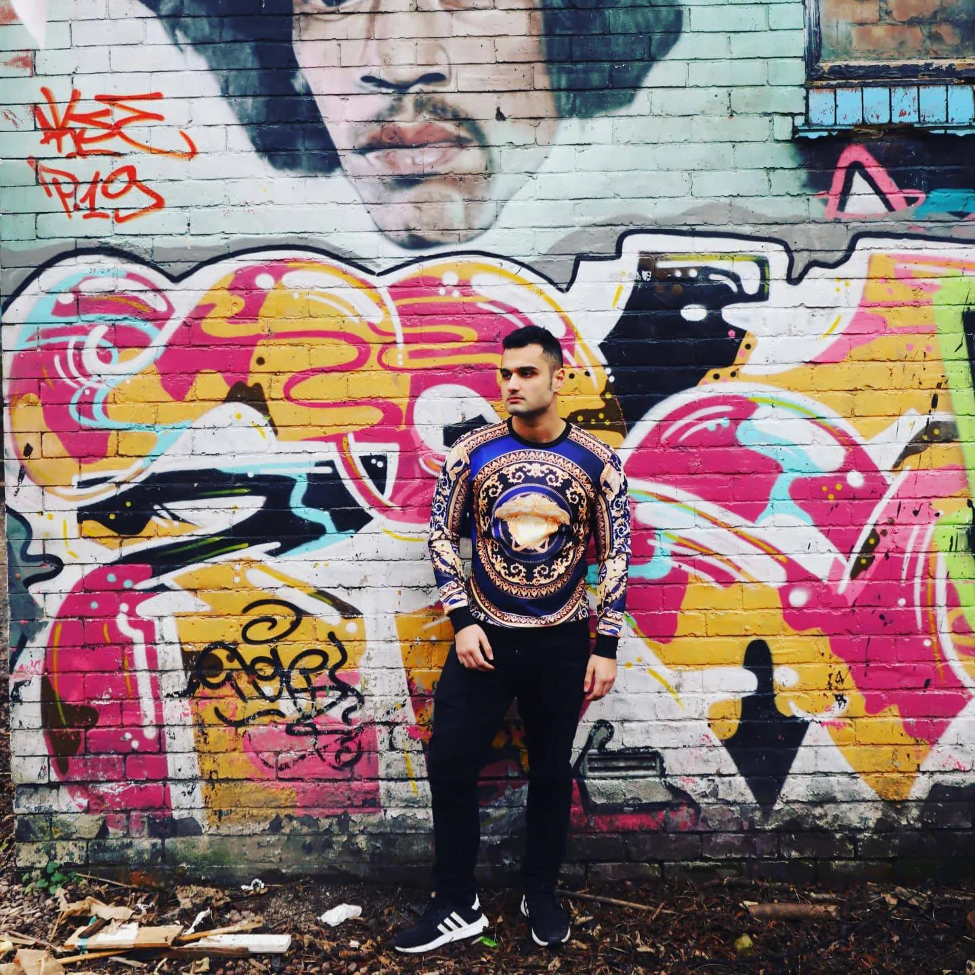 6. What's your view on the role and function of music as political, cultural, spiritual, and/or social vehicles – and do you try and affront any of these themes in your work, or are you purely interested in music as an expression of technical artistry, personal narrative and entertainment?
NICKON FAITH: I have always been very fascinated with music in a cultural and spiritual context! In the end especially this kind of electronic dance music can probably be rooted back to tribalism. In the sense that it brings tribes and communities together, and thus helping to connect people to each other. I really get this sense when I'm at a particularly good music festival, everyone seems happier than people in normal life, and there is a real sense of unity that we're all here for the same thing.
I also see it as a therapeutic thing, the rhythms and melodies can get you into a very hypnotic state of trance, and it can often feel like you're transcending and reaching a higher state of consciousness. Especially when experiencing this in a community context like a festival, that more spiritualistic sense of unity and oneness feels more apparent, and also just making you forgot about any anxiety or neurotic thoughts you might have and just being fully present in the moment.
Even in a non-community context, just putting on your headphones in your room and listening to tunes that take you away can be extremely therapeutic and cathartic.
I would say I like to affront these ideas of community and spiritualism in my music in a wider context, but at the core it's also very much a personal endeavor, and I make music for my own catharsis mainly, and challenging my own technical artistry. Which I believe in turn will make me create better music that will be enjoyed more by people when it is released and hopefully contribute to the world in a spiritual/community building context, which makes me feel fulfilled ant motived to create more. So it's all just a bit of a positive feedback loop that starts with my desire for wanting to create music that I genuinely love and represents me at the core and riding that wave of energy.
It's also so fascinating how different cultures have used music throughout human history, and how much it impacts and bleeds into their way of life for generations to come for examples as story-telling tools!
Also it is interesting how different soundscapes can get us feeling states and exploring our own consciousness in ways that we previously would never have considered or have felt in our own life if we hadn't listened to these particular pieces of music. I often think of new music as mapping uncharted territory of human experience in that sense. But I suppose that is what all art is for in general, to expand your experience and alter your perception of the world in an impactful way.
7. Do you feel that your music is giving you back just as much fulfilment as the amount of work you are putting into it, or are you expecting something more, or different in the future?

NICKON FAITH: I would say, early in the process I was quite demotivated and didn't feel much progress and movement. It can be disheartening putting so much of yourself in your work, and feeling like it has gone under appreciated!
As Nickon Faith started building momentum however, I have had so much genuinely lovely feedback on my work! People asking me to contribute or work with them be it remixes, mixes, collabs etc… and have met so many interesting new people because of this, it has left me feeling extremely fulfilled and motivated at the best of times.
I do get swept up in anxiety and doubts still however, but also try and remember that people are genuinely loving my creations and I genuinely think this is the right path for me currently and I just have to trust in the process.
I do have lots of ambitions for the future in terms of where I want to take Nickon Faith also, and lots of things I want to achieve with it so I am excited to see where it goes in the future!
8. Could you describe your creative processes? How do usually start, and go about shaping ideas into a completed song? Do you usually start with a tune, a beat, or a narrative in your head? And do you collaborate with others in this process?
NICKON FAITH: I have lots of different ways I go about approaching a song, sometimes I will start melodies and chords first. Or inversely just start with percussion and get into the groove of things and trial and error melody ideas.
Often, I'll come up with some ideas and grooves, and think ok these don't sound that good to me, how can I take these maybe ideas and make it sound good. Rather than just hoping I come with ideas that will instantly sound good from the start. It will almost turn into a bit of a tug of war between me and the song often and then suddenly enough trial and error, chopping and changing, and finally I reach a soundscape that sounds really really good to my ears.
Another thing I do is I tend to have ideas of tunes in mind and what vibe they are, usually stuff I'm really digging at the time, and try and start working to make that similar vibe, and then once the song ideas form just make it my own and take it from there!
Genuinely, I think there are infinite ways you can go about music creating. When you're in a creative block just change your approach as many times until it works in my opinion.
Once I have the skeleton of a tune down, then I break up the tasks and get into the nitty gritty to get the detail, depth and colour in. I just love the entire process of it really!
9. What has been the most difficult thing you've had to endure in your life or music career so far?

NICKON FAITH: I think most difficult thing to endure music wise is the anxiety and doubt that comes with it, also just the constant grind and constantly feeling like you are going absolutely nowhere and this is potentially all just a big waste of time. For many years I've had these kinds of feelings, and they are hard to shake off.
I'm a very introverted person at the core of it, and I do love going out and meeting people but it gets a bit overwhelming for me at times. So I use music as a kind of safe place, like a friend almost I can always rely on when things feel a bit hectic outside of that bubble. But I have had a tendency to over rely on this sense of comfort it brings me and maybe sacrifice my connections with people or general relationships/other aspects of my life as a result. But at the end of the day everything is give and take and seeing where I've got to now compared to when I started, I feel like a lot of the sacrificing, self-doubt and anxiety has been worthwhile, and I should just learn from it moving forward to help me live a more balanced life mentally.
10. On the contrary, what would you consider a successful, proud or significant point in your life or music career so far?
NICKON FAITH: I'd say the release of the album has been one of the achievements I've been most proud of, and also having a feature from mixmag for it! This album has been the culmination of so much work, ideas, life experiences and sacrificing that it feels incredibly rewarding after many years to have it out, and to have it featured on one of the biggest music media outlets in the world gave me a huge sense of fulfilment and pride.
But also, just the fact that people are loving my music so much is a constant feed of fulfilment for me, it's crazy in my opinion, never even dreamed any of my music would get this much love when I was starting out exploring music as a pre-teen.
KEEP IN TOUCH:
FACEBOOK | INSTAGRAM | TWITTER | SPOTIFY | BANDCAMP | TIKTOK | YOUTUBE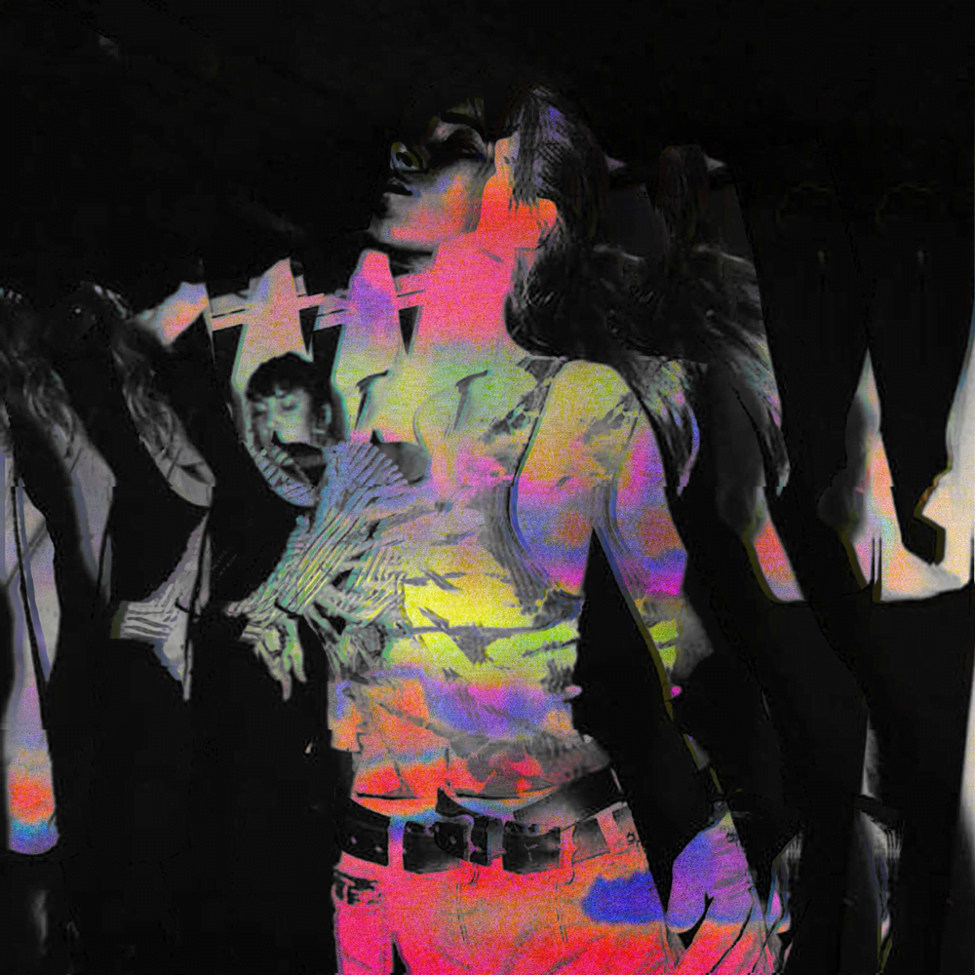 Photo credits: John Downey