Nutrients is a Toronto band known for gentle and jangly pop songs. Slowly but surely, the group has slowly but surely grown into something more elaborate than their humble beginnings. 
The band is often compared to various 90's bands for their slacker delivery and sometimes likened to certain contemporary bedroom pop artists for their oddball pop leanings. Periodically, but decreasingly so, they are noted for their occasional dissonant digressions. Taylor Teeple began the band as a modest home recording project deep below Boulevard St-Laurent in Montreal. 
Now, Nutrients has come roaring back for the '20s, having spent the pandemic mining for fresh and forgotten sounds alongside a new member in multi-instrumentalist Ben Fukuzawa. The fruits of their labour are proudly on display on their brand new, full-length album, Different Bridges. Featuring songs rooted in '70s soft rock and '80s new wave, the release features a little something for everyone. Check out the exclusive interview below:
1. Can you tell us a bit about where you all come from and how it all got started?
nutrients: Nutrients started with some demos I made one summer. I was working this weird job at a frozen yogurt shop in Montreal and I would finish my shift at midnight and head to this creepy warehouse basement my band rehearsed in at the time to work on the songs. Eventually I had a bunch of demos of what would become our first release. I moved to Toronto that fall, so once I arrived here I slowly recruited some bandmates by going to shows and here we are.
2. Did you guys have any formal training or are you self-taught?
nutrients: Two members of Nutrients, Will and Ben, are "musician" musicians and studied music. But everybody else has honed their craft via guitar tab sites and by messing around long enough on various instruments.
3. Who were your first and strongest musical influences and why the name 'nutrients'?
nutrients: Originally, Nutrients' strongest influences were mostly smaller Canadian bands. My friend and I loved the guitar interplay in bands like Women and Each Other and would go to the park and try and write riffs like that on classical guitars.
And the name Nutrients is just kinda a random cool word. I was super surprised that no other band had ever been called Nutrients before.
4. What do you feel are the key elements in your music that should resonate with listeners, and how would you personally describe your sound?
nutrients: I think the aforementioned guitar interplay is something that has drawn listeners to our music. People also mention they like the tongue-in-cheek lyrics and the kinda random song structures some of the older songs have.
More recently, with the debut album and our newer singles, I would say more and more listeners are enjoying the funkiness of the bass lines, and the more complex compositions with sax and stuff.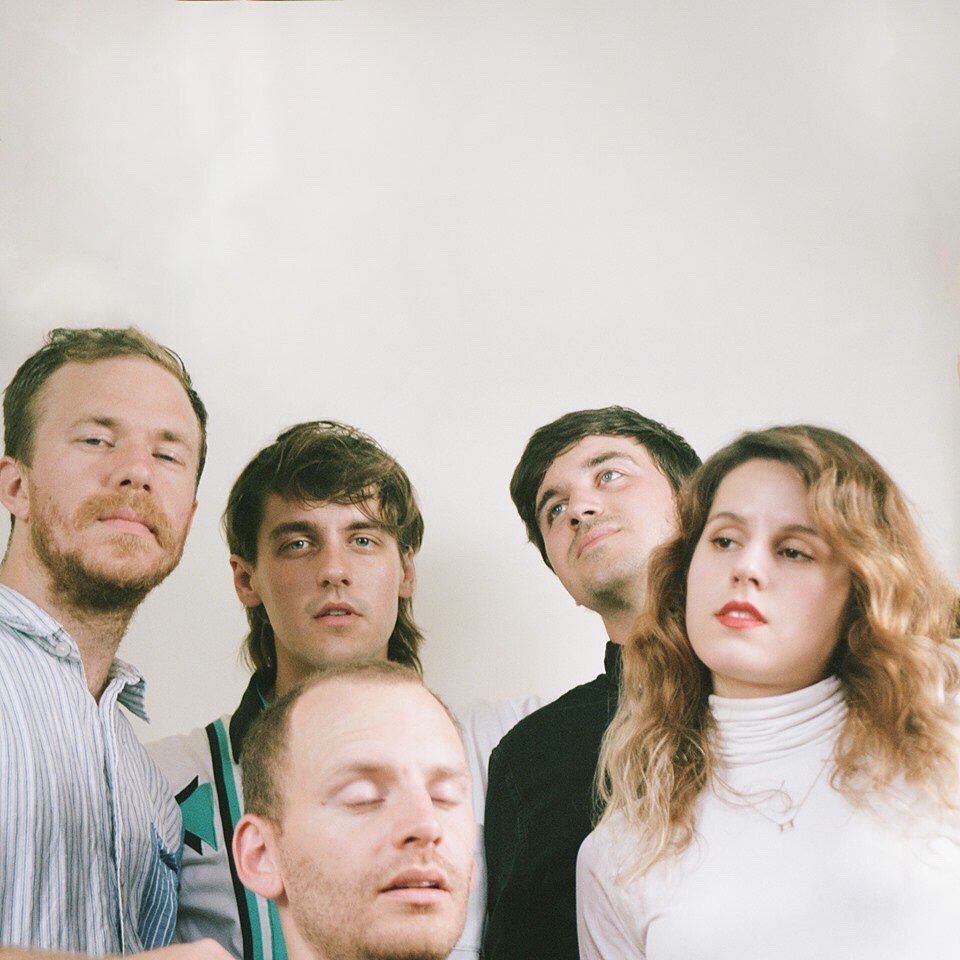 6. What's your view on the role and function of music as political, cultural, spiritual, and/or social vehicles – and do you try and affront any of these themes in your work, or are you purely interested in music as an expression of technical artistry, personal narrative and entertainment?
nutrients: Although I think it is really inspiring when artists tell their stories through their music, we are certainly more interested in making music that merely entertains us and any listeners. My answer kind of begs the question, though, of how much art should imitate life. I'm not sure.
7. Do you feel that your music is giving you back just as much fulfilment as the amount of work you are putting into it, or are you expecting something more, or different in the future?
nutrients: Honestly, every time someone reaches out to say they enjoy a song or album I feel cool and special. That's all that matters. So if you're reading this and you like one of our songs message me and I will feel cool!
8. Could you describe your creative processes? How do usually start, and go about shaping ideas into a completed song? Do you usually start with a tune, a beat, or a narrative in your head? And do you collaborate with others in this process?
nutrients: The predominant way Nutrients writes a song starts with Taylor working on some chords and words overtop of a drum sample on one of my old keyboards. I recommend this approach to anyone who gets writer's block. It really allows you to burst out of your rhythmic habits.
That demo, which is usually keys and drums and vocals, or guitar chords, drums and vocals, then gets sent to Will. And he's the real composer. He goes off and makes a MIDI masterpiece and adds a bridge or a cool bass line and really fleshes out the song. Then we work on the song as a full band and decide on arrangements, harmonies, drum fills etc. Lyrics either come first during the demo or at the very end.
9. What has been the most difficult thing you've had to endure in your life or music career so far?
nutrients: The pandemic!
10. On the contrary, what would you consider a successful, proud or significant point in your life or music career so far?
nutrients: I feel like every 3 or 4 songs we write I feel like I'm peaking as an artist and it's the greatest Nutrients song of all time. But then 3 or 4 songs later I'm like meh. Also whenever anyone sings any lyrics at our show I feel cool.
Keep in Touch: