"The Empathizer (sha na na)," a new song from Prince Joely, gradually reveals hypnotic mystique. Initial guitar whimpers gradually intensify with a seductive twang. Further allure is provided by swooning vocals, "but now we know how it feels," which converge amidst the jovial organs and guitar-heavy pulses. With a satisfying glow, a lingering, spectral guitar line that is reminiscent of Wire's atmospheric art-rock closes the song. With its dapper progressions and sedative vocal refrains, "The Empathizer (sha na na)" seduces. Check out the song and the exclusive interview with Prince Joely below:
1. Can you tell us a bit about where you come from and how you got started?
PRINCE JOELY:I come from Upstate New York, originally. I'm the youngest of a blended family of seven. My dad played in a few different bands, small time local acts, but he had a gig almost every weekend. So I grew up around musicians and musicians' kids. But I didn't really get into playing music for myself until I was in my teenage years. I started letting my imagination intertwine with sounds and patterns around age 16. A couple of years later when I was living in Florida I got my first 4 track recorder. I also started collecting odd instruments and anything really that could make noise, in hopes of filling out and diversifying recordings. Although I dug the tropical climate of the sunshine state, it wasn't where I wanted to be. So I came to the Pacific Northwest around 2001. I lived in Olympia for a couple of years, but I didn't do much there. I really got started when I moved to Portland and met Ryan Block. We got along great on many different levels. He had a band at the time and he asked me to join, so I did. He was a more accomplished guitar player than I was, and I appreciated his approach and style. I mostly played bass in that band.
The band had a house with virtually nothing in it, but the basement was filled with couches and music equipment. Ryan was always down to record something and so was I. For some reason he must've enjoyed my enthusiasm, imagination and diversity, I think. I never really had "chops" on anything I played, so I would guess it came down to how our styles blended. It sounded pretty good to me and I've been recording and playing with him in some form or another ever since.
2. Did you have any formal training or are you self-taught?
PRINCE JOELY: I took trumpet in the 4th and 5th grade formally, but I hated it and I was horrible at it. My dad was a pretty good guitar player, and he tried showing me some things when I was younger but I never had the discipline and wasn't really interested. But as I got older and away from the structure of it all, I taught myself at my own pace, using my own style, playing my own way. That's when it became fun and an obsession.
3. Who were your first and strongest musical influences and why the name 'PRINCE JOELY'?
PRINCE JOELY:Some of my earlier influences from my father were The Rolling Stones, James Brown, Jimi Hendrix, and Miles Davis. He also had some limited reggae – Toots, Bob Marley, Jimmy Cliff that sparked my interest. He had an extensive record collection and would make tapes for me of different people if I showed interest. My brother was heavily into hip hop, so naturally I soaked up some of that as well. My first rap tapes I owned myself were Special Ed, Eric B & Rakim, Redhead Kingpin & The FBI and DJ Quick. After that I got into some hardcore stuff – The Misfits, Dead Kennedys, White Zombie, Crass, perhaps for the anger and dark theatrics. Ween was everything I wanted to be and thought I could do – homemade horseshit tapes, some pretty good songs and a whole lot of humor.
After getting into some roots reggae, I found Lee Scratch Perry, King Tubby, Prince Jammy and many others in dub. Finally a style that resonated with me – a darker, introverted sound of reggae. Then Tom Waits came along for me, with sound, theatre, textures, imagination, and darkness. Also Ol' Dirty Bastard. Wild and free, bungee jumping with no bungee – dirty, raw, humorous, and gritty. Clutchy Hopkins came along later with straight forward, homemade, hip hop-inspired funk.  There's also 10,000 more things, but that's enough for now.
 The name Prince Joely came from a friend of mine when I lived in Olympia. He thought that it was funny and a novel idea that I was into dub, so he jokingly referred to me as "Prince Joely." Years later I adopted it as my default moniker for music projects.
 4. What do you feel are the key elements in your music that should resonate with listeners, and how would you personally describe your sound?
PRINCE JOELY: My sound has elements of many different things, and mixes and plays with them. There's always some darkness, some dub, some electronic, some indie-psych and some lo-fi funk. I'm trying to get to the same space you would be in if you were laying on the floor listening to Pink Floyd while tripping. Or somewhere between awake and dream-state. The reality of it is a little bit off kilter, but not fully, still manageable.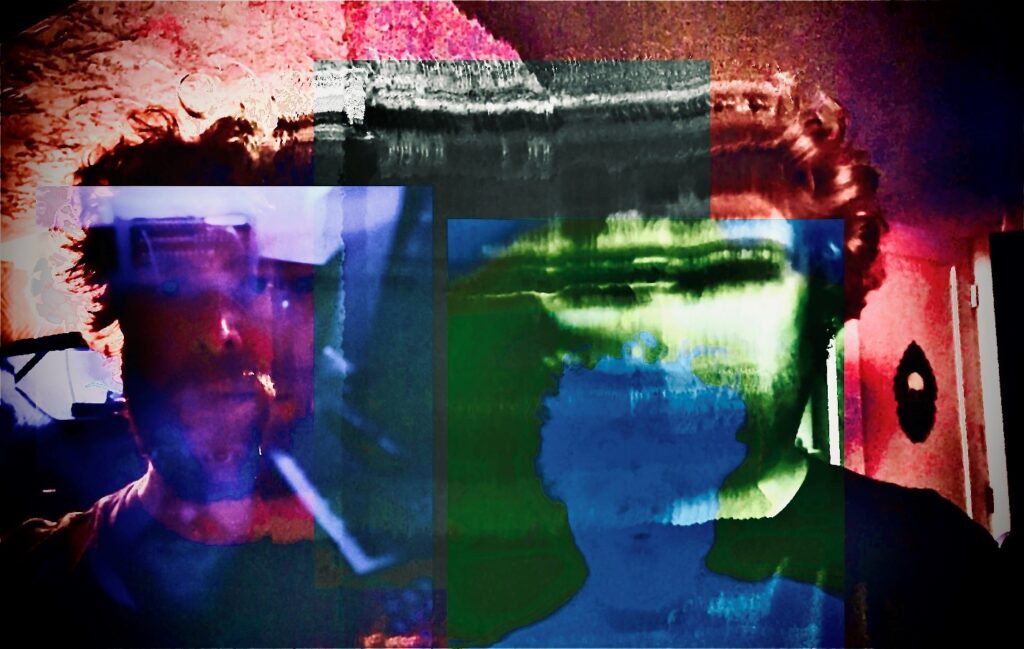 6. Do you feel that your music is giving you back just as much fulfillment as the amount of work you are putting into it, or are you expecting something more, or different in the future?
PRINCE JOELY:
I've always done music for myself to expand my imagination and still have a tangible product at the end. If anyone else is interested, that's a bonus.
7. Could you describe your creative processes? How do usually start, and go about shaping ideas into a completed song? Do you usually start with a tune, a beat, or a narrative in your head? And do you collaborate with others in this process?
PRINCE JOELY:
It depends on the song, the project, or how I'm feeling. Sometimes it starts with an idea and then turns into sounds, or sometimes it starts with sounds and the sounds form an idea. Rarely have I started with one idea that continued throughout the whole process. By the time I'm finished I've had so many different ideas that it becomes many things. I tend to let the sounds lead and I follow. Sort of a call and response. Sound and ideas are infinite. I do my best to capture and compartmentalize.
8. What has been the most difficult thing you've had to endure in your life or music career so far?
PRINCE JOELY: Life itself can be difficult or complicated, many facets, so I play music to endure.
9. On the contrary, what would you consider a successful, proud or significant point in your life or music career so far?
PRINCE JOELY: The Ten Dollar Recording Company as an outlet for my creativity and ideas, and Ryan and Mariya's willingness to allow me to be part of the TDRCO family, and to be as weird as I want, for the most part. That's pretty significant to me.
KEEP IN TOUCH:
FACEBOOK | INSTAGRAM | TWITTER | SPOTIFY | BANDCAMP | WEBSITE | YOUTUBE