Home to all black legends, and professional athletes, Kelston isn't the quintessential hub for R&B and hip-hop talent. Yet, singer/songwriter/producer, Arona, has emerged from Aotearoa (NZ) with his own brand of R&B that musically blends new age melodic rap with smooth and warm vocals. Reared on the slow jams of the Temptations, Jagged Edge, Chris Brown, and Michael Jackson, Arona realized his talent as a teen, while dancing he fell in love with making music out of his makeshift studio at home.
Arona brings you Chill and Vibe RNB crafted for your late-night stop with your girl. Check out the exclusive interview below: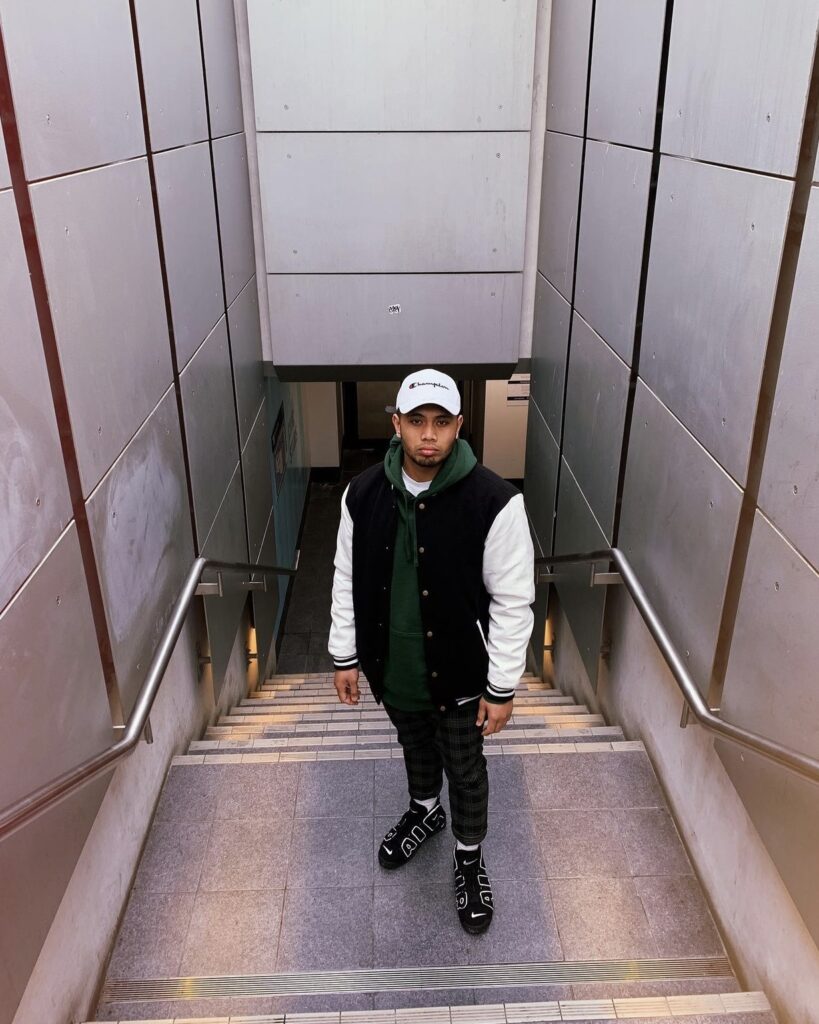 1. Can you tell us a bit about where you come from and how you got started?
ARONA: I'm from Kelston, a small suburb in West Auckland in Nz. I have a little bit of a different start to music. I was actually a hip hop dancer first. I won a gold medal at the world hiphop champs and that was my first real time being exposed to music other than Celine Dion and Shania Twain haha. 
Music found me through dance and once I stopped dancing, I fell in love with music and haven't stopped since.
2. Did you have any formal training or are you self-taught?
ARONA: I have  no training whatsoever haha I'm legally blind so I can't even see the notes on a screen anyways. But I'm learning music theory along the way as I finish project after project.
I'm more of a hands-on learner and not a classroom kinda guy. 
3. Who were your first and strongest musical influences and why the name 'ARONA'? 
ARONA: Chris brown, Michael Jackson, Usher, J Cole, Big Sean, T pain and so many more other artists. I could write a whole list but honestly it's anyone who makes good music I am a fan of.
I'm loving Blxst, Kehlani, Cuuhraig, and all these young artists as well.
Some artists I'm a fan of their story and come up, and then other artists I like because they make amazing music.
My name is actually Arona and it sounds unique already so I just kept it. I'm not someone else when I'm an artist, it's just an extension of me and who I am. That's why I decided to keep it Arona.
4. What do you feel are the key elements in your music that should resonate with listeners, and how would you personally describe your sound?
ARONA: All my music is love letters to my girl and my hood.
It's crazy because people don't realize when they're listening to my music they are hearing me describe my girl. I explain her in so many different ways sometimes it sounds like I'm singing about a different  girl every time.
I like making music that I would listen to on a long drive home with my girl. I'm not a party club type of guy. I prefer chilling at home with my girl with some snacks and so I make music for that type of night.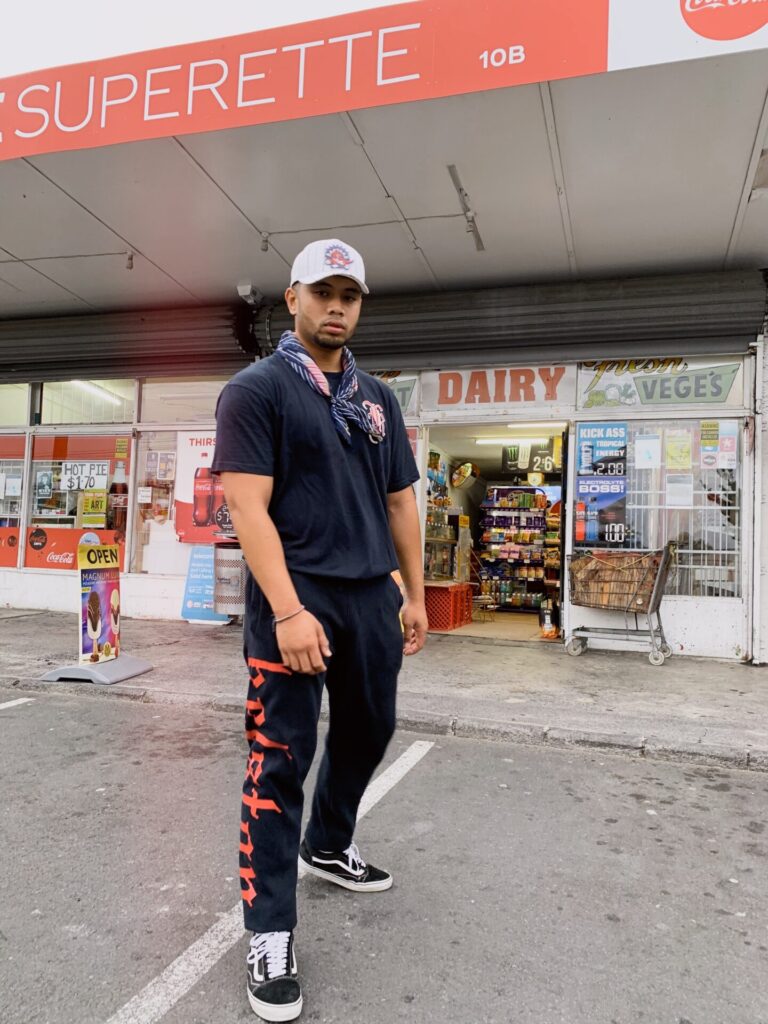 6. Do you use your music to express political views or is it purely just an expression of your art?
ARONA: I keep politics out of my life as I honestly believe politics and politicians are the reason why the world is so damaged. 
I keep music strictly music and keep my political views separate from my music.
But I'm 100% supportive of other artists expressing their political views through music. It takes a lot of balls to do that and I commend them for doing  it.
7. Do you feel that your music is giving you back just as much fulfillment as the amount of work you are putting into it, or are you expecting something more, or different in the future?
ARONA: I can't put it into words but making music and dancing is so euphoric for me. I feel so at peace making it and I wish I could let other people feel how it makes me feel.
I feel like the world stops. Sometimes I'd go in the studio at 9am and come out at 2am the next morning and not realize the day is gone. I'm a studio rat and love creating all the time.
I wanna be an international artist, I wanna be successful, I wanna do this as my full time job, and I wanna show all my uso's in the hood that this dream is possible.
I've seen so many talented uso's just throw away their gifts and never pursue anything and it's sad to see it happen.  So I make sure to count my blessings and use all this time I've been given to make something of myself.
8. Could you describe your creative processes? How do you create your music?
ARONA: I make music different because I use dance as a music translator cause I don't know music theory.
If the beats/sounds are making me dance, then we are good to go. If my body feels the urge to move at any point I'm going through samples. I know straight away to pull it up and start chopping it up.
Once that first sound is put down, I start to build the song around it by adding the drums and then a rough melody.
Once the skeleton is down I start adding lyrics and working with the levels and EQ. 
When all the sounds are arranged and there's a song structure I'll record. The best is when the song just flows out and that's when you know you have something special.
When the recording is done I start to de-construct the song and add textures or extra flavors if needed. But the majority of the work is done while I'm recording.
It's a mashed up approach between being an artist and engineer at the same time. The best part is being able to do what you want in your head without relying on someone else to do it for you.
9. What has been the most difficult thing you've had to endure in your life or music career so far?
ARONA: Me and my girl were once homeless in Australia for almost a year living in my uncle's broken down work factory he turned into a loft home. It honestly looked like a horror scene in "SAW" but that's where I really fell in love with my music.
I had my computer and I just left my job and we had nowhere to go. I learnt how to record while being homeless haha it's so funny now but at the time it was so hard.
I wouldn't change a thing because music was the one thing during that time that would always make me feel better and help me escape my reality.
10. On the contrary, what would you consider a successful, proud or significant point in your life or music career so far? 
ARONA: I have recently hit 100k on Spotify and it's all organic as well. No bot farms, no labels, and no help. Just pure hustle and hunger.
I can't wait to bring more to the table, but for now this is where I'm at and there's no other way but up for me from here.
You can check out my single "Body Roll" on all streaming platforms and thank you so much for reading.
Arona.
Keep In Touch: