Aisling McCarthy, a member of SISTIR, is an accomplished musician and singer who is from the heartland of the Irish Republic. She has supported artists like Kodaline, James Bay, Walking on Cars, and Rea Garvey while on tour with White Chalk in Ireland, the UK, Germany, Austria, and Switzerland.
SISTIR, who is now flying solo and breaking free, aspires to claim a seat at the table of heavenly soundscapes, eerie 80s synth, and haunting harmony. McCarthy, in particular, uses strong language when discussing sexuality, trauma, femininity, and living in emotional urgency.
"Bridge" explores the concept of meeting someone halfway and what might occur if you give someone too much of yourself.
"I wrote the basic structure of 'bridge' while I was residing in Dublin. I was in a relationship that I was finding very challenging, but I persisted because I could see its potential. I sing about falling in love under a canopy of palm trees, which was a very vivid dream of mine. I imagined leaving for a tropical location and living more peacefully with my partner. Since I wrote "bridge" almost 4 years ago, I've found myself living among palm trees, concentrating on music composition, and sharing my life with a devoted partner. The timing of the release is somehow made perfect by this.
Fans of Maribou State, Lykke Li, Florence and the Machine, Enya, Two People, and Men I Trust will recognize McCarthy's distinctive sense of melody and tumbling rhythms as being similar to those artists. Check out the latest single and the exclusive interview below: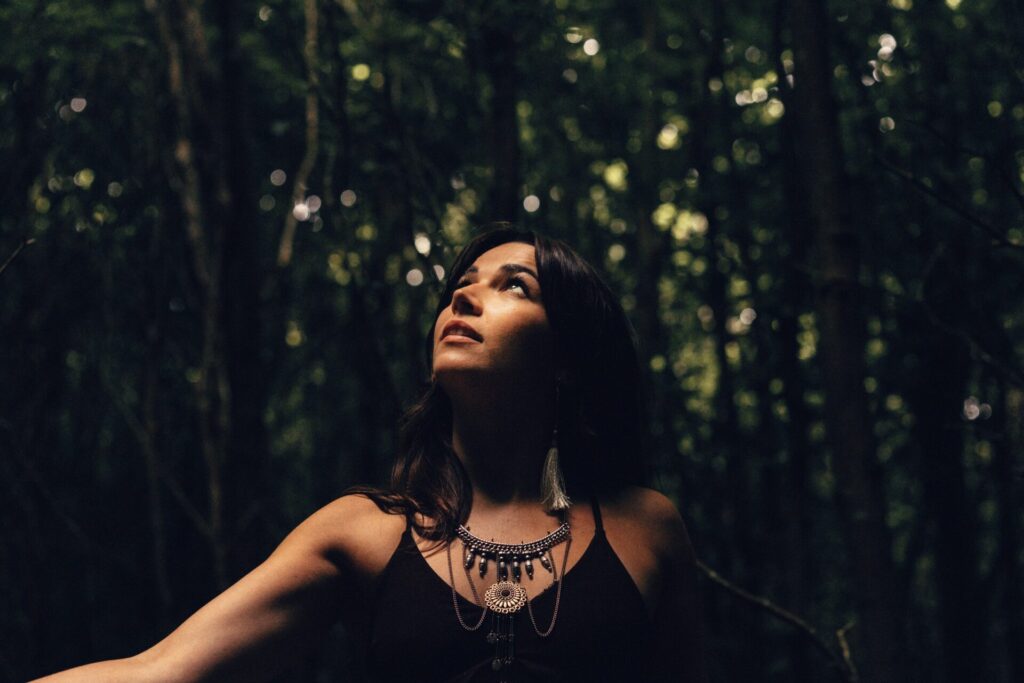 1. Can you tell us a bit about where you come from and how it all got started?
SISTIR: My name is Aisling and I am originally from a small town in the middle of Ireland, called Newtownforbes. I started writing music at 8 or 9 and was just so curious about how a song was constructed! I was 15 or 16 when I started to take songwriting more seriously and recorded my first album at home with my dad. I was in secondary school when I started performing live in front of people and joined various different bands throughout my late teens and early twenties. I was the keyboard player for White Chalk between from 2013 to 2016. In that time I got to tour Ireland, the UK and Germany supported major artists like Kodaline and Rea Garvey. I decided to leave the band and go solo at the end of 2016.
2. Did you have any formal training or are you self-taught?
SISTIR: I learned music by ear but later decided to take voice and piano lessons to help me understand music notation. I went on to study music in University.
3. Who were your first and strongest musical influences and why the name 'SISTIR'?
SISTIR: It's hard to pin point a first musical influence was I have always had so many. I suppose the initial artist that inspired me to want to become a singer was Ms Britney Spears herself! From a songwriting point of view, I was listening to Vanessa Carlton , Avril Lavigne, Michelle Branch and Paramore. Hayley Williams was a major influence on my songwriting in my late teens. I listen to my discover weekly almost every week and have had so many different influences through it that there are just way too many to mention. I usually make inspiration playlists every month or two. Some stand out influences are Tame Impala, Jungle, Arcade Fire, Alt J, Moderat, Highasakite, and most recently Danit.
The name sister came to me on bus journey home from band practice. I decided it was time for me to leave to the band which was a huge decision for me to make as I loved my bandmates and the music, but it wasn't good for me anymore. I always knew I would start my own project and it seemed like the right time. This decision left me feeling very alone. I thought of my sisters and how they were always there for me and didn't feel so lonely. I replaced the 'e' with the 'I' as is was like TIR which means country in Irish. The name 'sistir' reminds me of who I am and where I am from.
4. What do you feel are the key elements in your music that should resonate with listeners, and how would you personally describe your sound?
SISTIR: I feel things very strongly and have found this very difficult to understand for the majority of my life. Music helps me express myself and gain more understand about what I am feeling. It's been my navigation tool. Most of my songs are about my relationship with myself, although it is not always obvious. I think what I am saying is somewhat universal and if it helps me then maybe it will help someone else who is feeling something similar.
5. For most artists, originality is first preceded by a phase of learning and, often, emulating others. What was this like for you? How would you describe your own development as an artist and music maker, and the transition towards your own style, which is known as POP?
SISTIR: I have always tried to figure out what I am hearing, why it makes me feel a certain way. It was this curiosity that made me develop my musical ear. My taste in music has changed a lot over the years and I think this has a major influence in how I write. Now so much of what I write is just wanting bring what I am hearing in my head, into existence.
6. What's your view on the role and function of music as political, cultural, spiritual, and/or social vehicles – and do you try and affront any of these themes in your work, or are you purely interested in music as an expression of technical artistry, personal narrative, and entertainment?
SISTIR: The music I write is mainly personal expression. More recently it has become more spiritual. I like to write about what I have learned about life. I enjoy singing Kirtan and feel the power in people singing and chanting together. I think singing is healing, and hopefully the words I write are healing too.
7. Do you feel that your music is giving you back just as much fulfillment as the amount of work you are putting into it or are you expecting something more, or different in the future?
SISTIR:
It's definitely been a journey and I have found myself wondering why I am still doing it but it comes down to this. It doesn't feel like I have a choice. I truly feel like I have to write music like it is a vocation. I know I need to just keep writing and if that means it will just be for me, that's ok. That being said, I feel totally aligned with my purpose when I am writing, and other jobs have taken me away from it. I hope one day I can spend the majority of my time writing and performing and bringing some joy or comfort to people with what I sing. Music is a very powerful way to help us feel more connected to ourselves and each other.
8. Could you describe your creative processes? How do usually start, and go about shaping ideas into a completed song? Do you usually start with a tune, a beat, or a narrative in your head? And do you collaborate with others in this process?
SISTIR: It really depends on the song. Sometimes I start with an existing story. I have a song called 'lonely planet' which is based on the story of The Little Prince. Other times a melody or a lyric come to me. Waves started like this. However, most of the time I start with chords and improvise over it. So many of my melodies come from the first improvisations of a track. I love when this happens. It feels like I am picking the melody out from the universe. The lyrics that come to me during this time are usually very important too. I feel like it's my subconscious telling me what I need to express.
9. What has been the most difficult thing you've had to endure in your life or music career so far?
SISTIR: Believing in myself for sure. That has been the biggest road block. I think leaving Ireland and giving myself this time and space to get to the root of that has been the biggest step in my career too. I finally feel ready to put myself out there. It's been terrifying but really rewarding.
10. On the contrary, what would you consider a successful, proud or significant point in your life or music career so far?
SISTIR: Getting played on BBC Introducing was pretty special. I had been doing all this work in the background, I felt a little out of my depth. I was doing all this research on how to self release and contacting people and hearing nothing back, so to be selected to be played on BBC introducing was just incredible. It was my first radio play and it really gave me the self belief and momentum to keep going with the release plan. I learned a lot from the process and I feel way more relaxed about my next release that will be out April 7th!
KEEP IN TOUCH:
FACEBOOK | INSTAGRAM | TWITTER | SPOTIFY | BANDCAMP
Photo credits: James Lock