Wrené blurs the boundaries between reality and surrealism in her music by experimenting with song structures. She is a skilled vocalist who is also an actor and a poet. She creates a distinctive sound with unconventional musical compositions and eerie vocal performances. Each song tells a story that is emphasized by the use of foley effects, unique samples, and subliminal messages. Pop melodies, avant-garde instrumentation, and soulful vocals all work together to create an ethereal soundscape where the oppositions of light and dark come together. A sound that blends both classical and modern elements is characterized by the duality of organic and electronic instrumentation. Each song incorporates a wide range of musical influences, which encourages creativity within the experimental Pop subgenre. Poetic imagery is used in the lyrics to explore both the dark and the light. Each song conveys an emotional truth that is universal and hardly ever contested in contemporary popular music. The choice to deliberately ignore lyrical and visual limitations promotes freedom of expression and honors the power in emotional vulnerability.
A phenomenon in the spiritual/meditation community, binaural beats are used in the new-age song "Starlight." It cleverly combines dynamic synths, changing textures, and gorgeous layered vocal pads with a 10 Hz frequency pulse, or "Alpha Wave," which is frequently used to encourage feelings of wellbeing. The end result is an original sound that dares to combine comforting soundscapes with heavier, abrasive textures to create a trace-like state.
The song is a very unique addition to her discography because it is both her first entirely instrumental song and a fusion of elements not frequently found in other sound healing compositions. Check out the song and the exclusive interview below:
1. Can you tell us a bit about where you come from and how it all got started?
WRENÉ: I grew up in Newmarket- a stale and cultureless suburb in Ontario. To escape the insufferable boredom of my childhood, I naturally developed a very colorful imagination and sense of creativity!
I only began to release my music more recently. I was previously pursuing a career as an actor, and auditioning for film and television roles in Toronto-  but I was so bored with being fit into a box and having such little creative autonomy with what was available.  I decided that I had wanted to build my own shows, direct my own videos, and produce my own art.
2. Did you have any formal training or are you self-taught?
WRENÉ: Most of everything I have learned has been from my own exploration, and by  watching and working with people who became mentors to me.  I did not have any formal training from any school or institution.
3. Who were your first and strongest musical influences and why the name 'WRENÉ'?
WRENÉ: I have many different influences, but some of my earliest influences were performers such as Bjork and  David Bowie. They represent an uninhibited creativity that I want to have. I want to feel free and unrestrained!
 The name Wrené means to be 'reborn'- and I adopted this along with the commitment to lead a life by my own creation.
4. Do you feel that your music is giving you back just as much fulfillment as the amount of work you are putting into it or are you expecting something more, or different in the future?
WRENÉ: I'm very proud to have fulfillment through the process of creating alone-Especially since I have full autonomy of everything I do. 
I don't believe in having expectations for money, or fame. Many people chase this and build careers because they are empty, and feed themselves with the lie that the attainment of these things will fix them. It never does.
I put a lot of effort, time, and energy into my work because it is the experience of creation and sharing with others that fulfills me. I will be happy and fulfilled in the future just as I am in the present!
6. What has been the most difficult thing you've had to endure in your life or music career so far?
WRENÉ:
The most difficult phase of my life were the years where I felt I had no direction, no purpose, and didn't see any kind of future for myself. I was caught up in what I felt lacking in, and was blind to the possibility that I could exist any differently.
7. On the contrary, what would you consider a successful, proud or The most significant point in your life or music career so far?
WRENÉ:
I had been struck with the epiphany that I could create a life with meaning, and I could use my creativity to change my perspective- but it would mean I had to spend a lot of energy working internally. As my thoughts have shifted, so have my surroundings- and now it's as if a very heavy veil had been lifted off me.
I'm very proud to have made this investment in my own growth for the purposes of moving forward with my career. 
8. With social media having a heavy impact on the music business in general, how do you handle criticism, haters, and/or naysayers in general? Is it something you pay attention to, or simply ignore?
WRENÉ:
I like to employ the philosophy that our perception of others is just a mirror to ourselves. We can all be judgemental, critical, and negative. Once you recognize the undesirable behaviors it's really easy to see things at face value, and have the sensibility not to engage. I really couldn't care less what others think of me online or in general- and it's pure bliss!
9. Creative work in a studio environment, or interaction with a live audience? Which of these two options excites you most, and why?
WRENÉ:
I think it can be both fascinating and exhilarating to experience playing both live and in studio given you are well prepared!
A good rule of thumb for playing live- you want to be relaxed enough to let loose, and sober enough to stay present for it.
And for recording in a studio- give some space for yourself to experiment! A lot of great moments can come spontaneously.
10. Do you think is it important for fans of your music to understand the real story and message driving each of your songs, or do you think everyone should be free to interpret your songs in their own personal way?
WRENÉ:  To me, having the need for others to understand "the real story and message" of everything I do would be an exhausting and very egoic expectation to have. I am open to sharing, and would feel honored expanding on my personal story to those who are interested- but of course everyone is free to interpret in their own way, and they will regardless! People love to insert and project themselves onto everything and I welcome it! I honestly would be just as thrilled to have a scathing interpretation of something I did, just as much as I would if somebody wrote me a love letter. It means I did something that provoked thought.
KEEP IN TOUCH: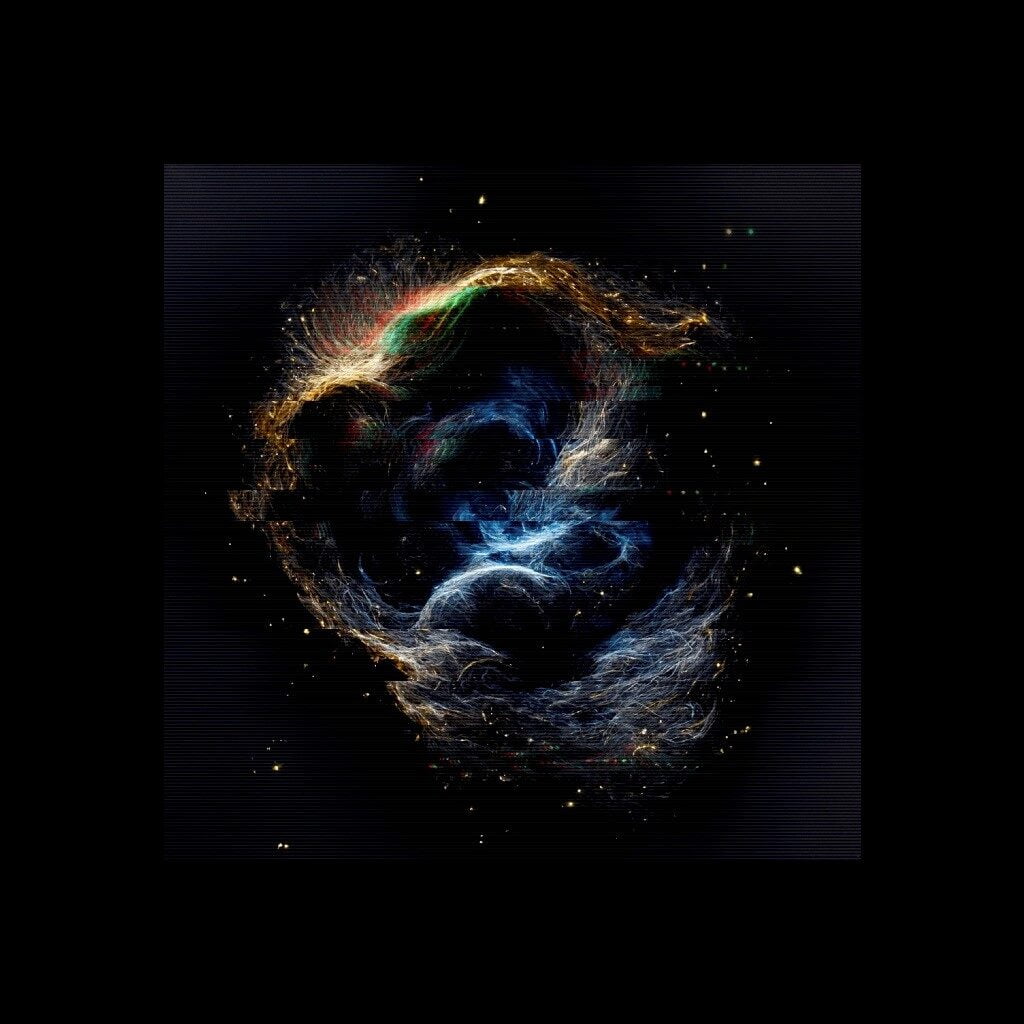 Photo credits: Original artwork, portraits by Wrené