Carson Aday's latest offering, "Fade Away," explores the insecurities, fears and exploitation in the music industry. He exposes our deepest, vulnerable desires to hold on to who we were and what we believed before we found fame.
The instrumental composition is a melodic symphony, with relaxing and enchanting guitars strumming alongside sharp drums that create a rhythmic cadence. Aday's vocals serve as the emotional core, expressing vulnerability and desire with every note. His deep and agonizing vocal tone swells and resonates with a catchiness that makes the listener feel the weight of his most intimate desires, a plea for more in the face of uncertainty.
The lyrics of "Fade Away" unravel the artist's struggle and longing, with Carson Aday painting vivid pictures of his journey to fame. The haunting refrain of "Don't fade away" echoes like a mantra against the both demanding and isolating industry. Aday's lyricism introspects while yearning for connection. He tells us how hard it is to get away from the lights once you are in the room in his lines "My doors are locked and I'm all strapped down / Lights fade to black as I look around."
Recorded at the iconic Pachyderm Studios and produced by Nick Tveitbakk and Scott Ayers, "Fade Away" benefits from the contributions of drummer Jonathan Peace and bassist Payton Seiler.
As "Fade Away" orbits the cosmic realm of self-discovery and artistic expression, Carson Aday proves he can connect to us, his listeners on a wholesome level.
KEEP IN TOUCH:
INSTAGRAM | SPOTIFY | WEBSITE | YOUTUBE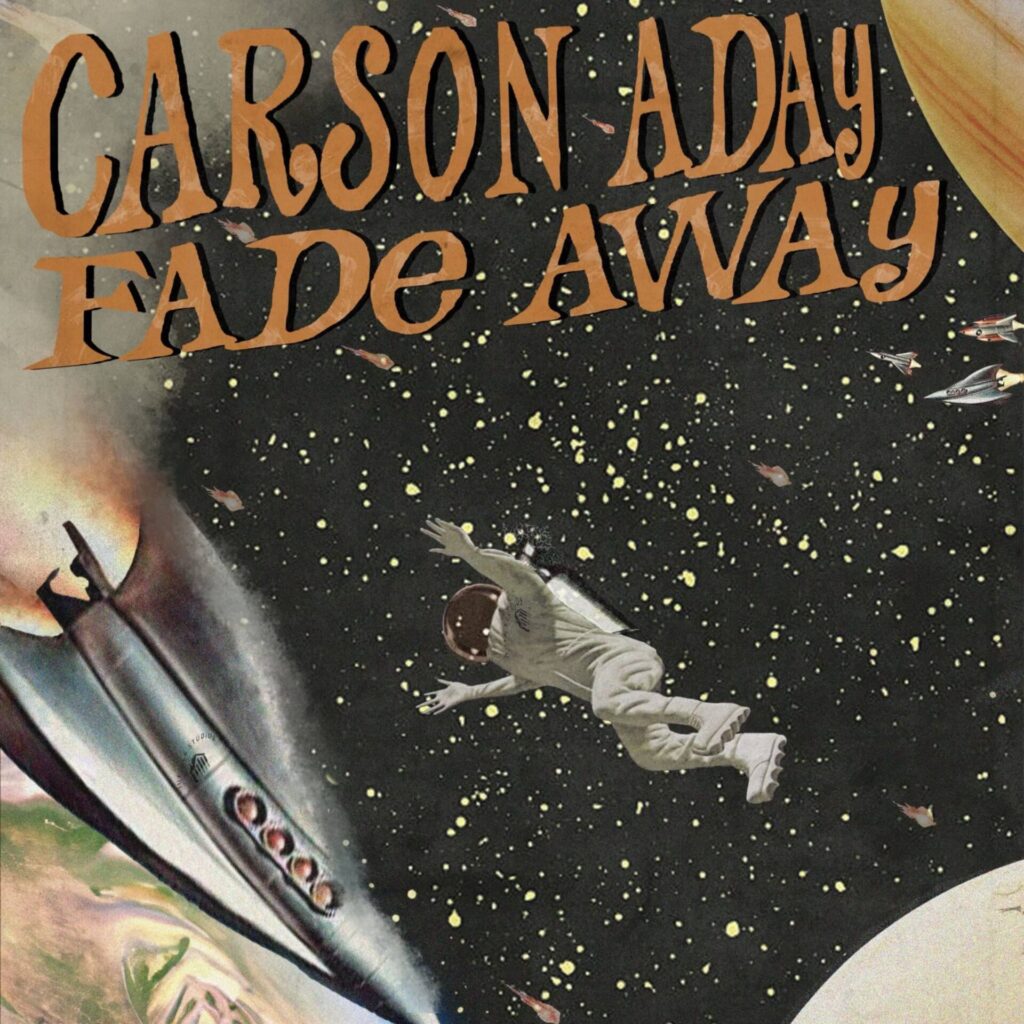 Review By: Naomi Joan