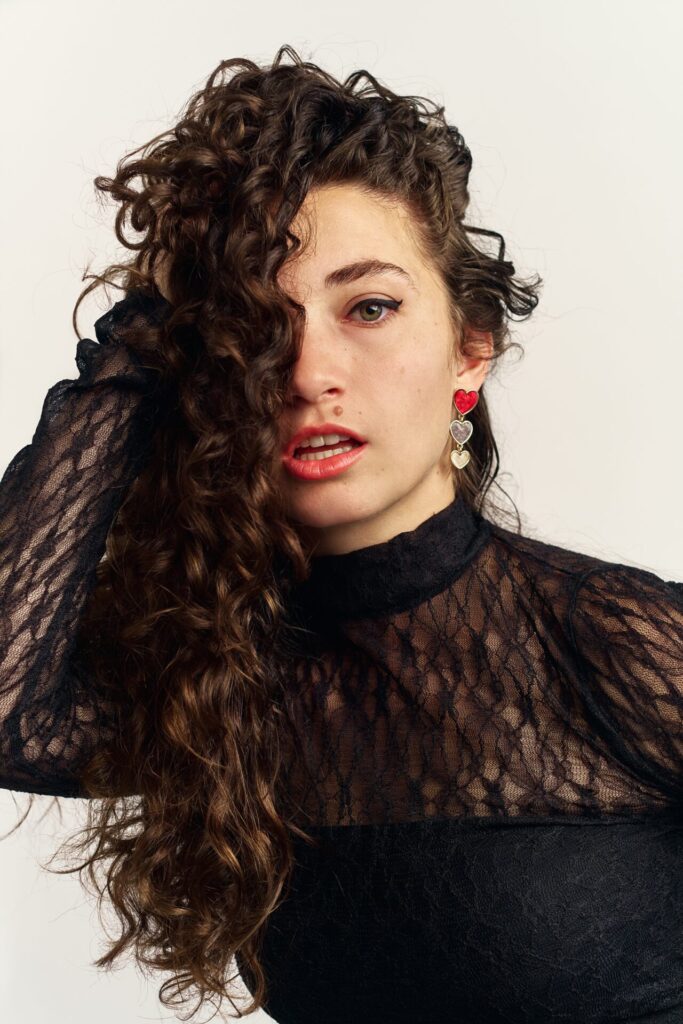 Lou Emery storms onto the music scene with her electrifying single, "Roots," this May 19, with a kick-ass anthem that will leave you craving more. This powerhouse pop-rock explosion is like a shot of adrenaline straight to the heart, fueling the rebellious spirit within. She seamlessly blends pop sensibilities with a rock edge, channeling the spirit of celebrated musicians like WILLOW and Olivia Rodrigo while carving out her unique sound.
From the first fiery guitar riff to the last electrifying note, "Roots" grabs you by the collar and refuses to let go. Lou's vocals command attention with a captivating blend of vulnerability and strength, igniting a sonic firestorm that sets the speakers ablaze. This isn't just music—it's a full-blown rock 'n' roll rebellion.
The lyrics of "Roots" crackle with emotion and defiance. Lou bares her soul as she confronts the inability to express her roots or her voice due to the gaslighting she faces. Lines like, "That if you're the one who filled my head with doubt/But if I'm the one who kept on holding out/Then I guess we've both got pockets full of blame," really show the misery brought by the mind games of a toxic partner. But it's not just the lyrics that pack a punch; the instrumentals are an all-out assault on the senses.
"Roots" is a taste of what Lou Emery has in store for us with her upcoming debut EP, and if this single is any indication, we're in for a wild ride. Give "Roots" by Lou Emery a go and feel the true rock energy rush through your veins and reinvigorate you.
KEEP IN TOUCH:
FACEBOOK | INSTAGRAM | TWITTER | SPOTIFY | WEBSITE | YOUTUBE
Photo Credit: Emmanuel Akinnitire
Review By: Naomi Joan