Tank and The Bangas' new album, "Red Balloon," is out now. The band's long tour with Big Freedia and Trombone Shorty is set to continue.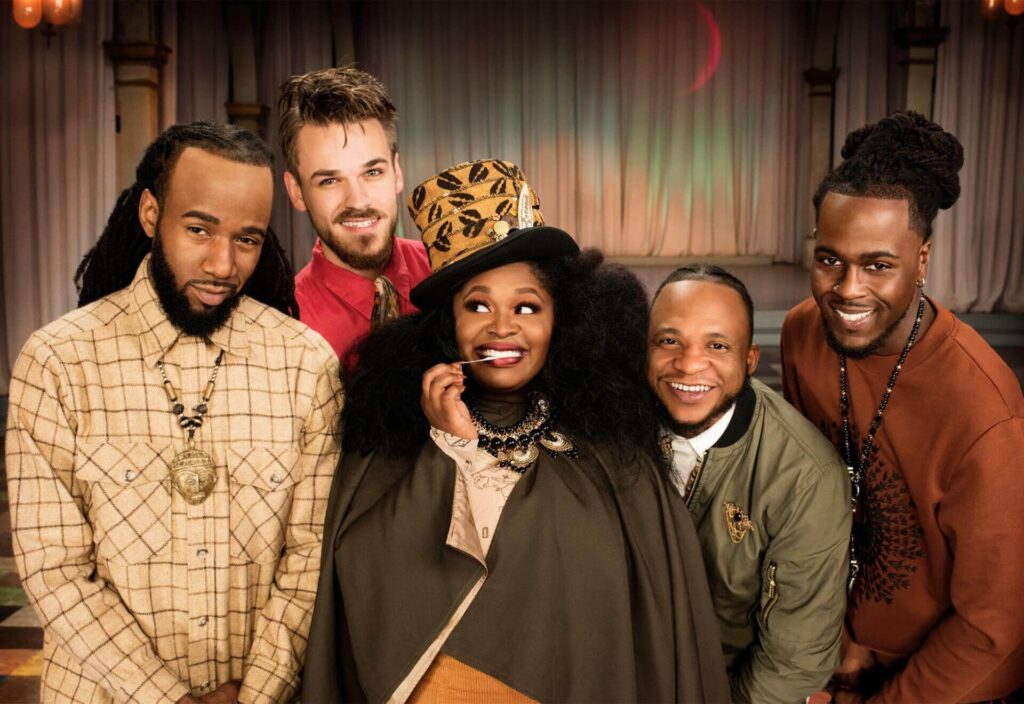 Tank & The Bangas' new album Red Balloon, a Grammy nomination for Best New Artist, is out now on Verve Forecast.
Alex Isley, Masego, Lalah Hathaway, Jacob Collier, Questlove, Big Freedia, Trombone Shorty, Jamison Ross, The Hamiltones, Georgia Anne Muldrow, and Wayne Brady contribute to the 16-track album, which was mostly produced by Tank and the Bangas. A video for "Communion In My Cup" was also released by the band.
"The record combines pop, soul, gospel, spoken word, hip-hop, bounce, and more in a natural combination of inspirations," Gambit said of the new songs. Ball sings and raps about a variety of emotional issues, including social justice, love, heartache, anxiety, and pleasure, in her amazing, elastic voice." "The range of Tank and the band is just plain incredible," NPR says. For this release, they deserve all of the praise and more."
A pandemic-ordered pause from the band's strenuous touring schedule gave birth to Red Balloon. The break allowed the group to regroup and focus on who they are as artists, allowing them to reunite as a more cohesive band. The band's new work has grown and expanded, shedding light on their unique views and songs that reflect on America's flaws while also appreciating the beauty of Black existence.
The band's long tour with Big Freedia and Trombone Shorty is set to continue. The tour will stop at the Hollywood Bowl in Los Angeles, the Central Park Summerstage in New York, the Red Rocks Amphitheatre in Denver, and the 9:30 Club in Washington, D.C., among other venues. More dates for 2022 will be revealed soon.
New Orleans, Louisiana-based Tank and the Bangas became well-known in 2017 after winning the NPR Music Tiny Desk Contest unanimously. Green Balloon, the band's major label debut, was released on Verve Forecast in 2019 to considerable critical acclaim. Tank and The Bangas released Friend Goals last year, which included CHIKA, Duckwrth, and PJ Morton.