TRIVECTA'S DEBUT ALBUM SHOWS US 'THE WAY BACK UP'. Trivecta has released The Way Back Up, his debut album on Ophelia Records, which is full with jewels, after months of expectation.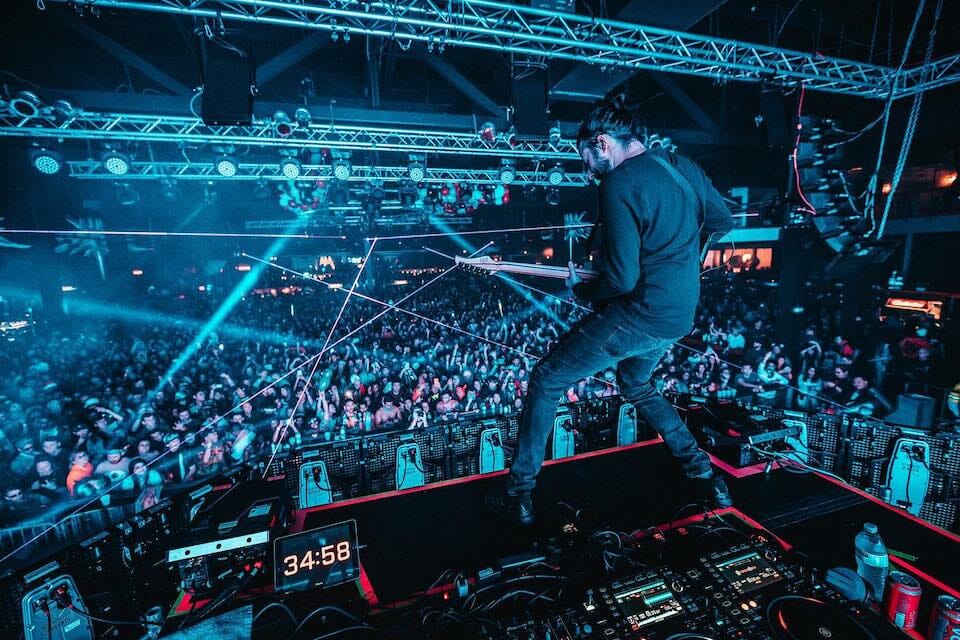 Trivecta's early releases were on labels like Monstercat and Thrive Music, but since joining the Ophelia Records family in 2018, he's truly come into his own. After a string of singles on the label, including "Island" with Seven Lions, Wooli, and Nevve, "Wasteland," and "Twilight of the Gods," it was only right that his debut album be released there. The Way Back Up, Trivecta's largest piece of work, has now been released for the world to hear.
Trivecta's wide variety of diversity is on display in The Way Back Up, which features 13 tracks. "Sail Away," the first single, was released in February to offer fans a taste of what was to come. The forceful, uplifting vocals of singer-songwriter Jason May are mixed with melodic highs and gritty bass drops to make this explosive, yet beautiful track truly stand out.
The second album single, "Open Road," followed the release of the title tune and demonstrated Trivecta's versatility. It combines his producing approach with Rico and Miella's grassroots roots. The inspiring yet down-to-earth vocal performance is combined with the guitar-heavy lyrics. "Back To The Start," Trivecta's third and final album single, continued to set the tone for the album. Isaac Warburton's vocals are accompanied by a quiet house beat with Trivecta's characteristic genre-crossing sound.
Apart from "Horizon Lines" and "Just A Closing Note," the rest of The Way Back Up features Trivecta collaborating with other well-known musicians. He seamlessly transitions from thumping techno with Fagin to melodic dubstep with RBBTS on "The Loop," and even touches on the golden age of electro/progressive with Emmy award-winning singer-songwriter Matluck on the instant mainstage anthem "Empty Oceans."
To further highlight Trivecta's variety as he explores the field of dance music, Casey Cook radiates her voice over the bassline of "Castle Walls," while Amistat calms audiences on "Silence." The "folk bass" production aspects may be heard on the acoustic-minded tunes "Drinking Like Kings," which features Woodlock, and "Memory Away," which features fakelife. And if you're seeking for a soothing melody to listen to, "Half A World Away" by Sarah de Warren is without a doubt the song for you — it's a pure musical masterpiece.
Trivecta's remarkable producing skills are on display in The Way Back Up as he makes his next steps into the spotlight. He's preparing for his first-ever headline tour now that his debut record has been released for the world to hear. Listen to the album on Spotify or your preferred streaming service and let us know what you think in the comments!
Trivecta – The Way Back Up – Tracklist:
Sail Away (ft. Jay Mason)
Open Road (ft. Rico & Miella)
Drinking Like Kings (ft. Woodlock)
Horizon Lines
Castle Walls (ft. Casey Cook)
The Loop (ft. RBBTS)
Memory Away (ft. fakelife)
Silence (ft. Amistat)
Empty Oceans (ft. Matluck)
The Gallows (ft. Fagin)
Back to the Start (ft. Isaac Warburton)
Half a World Away (ft. Sarah de Warren)
Just a Closing Note