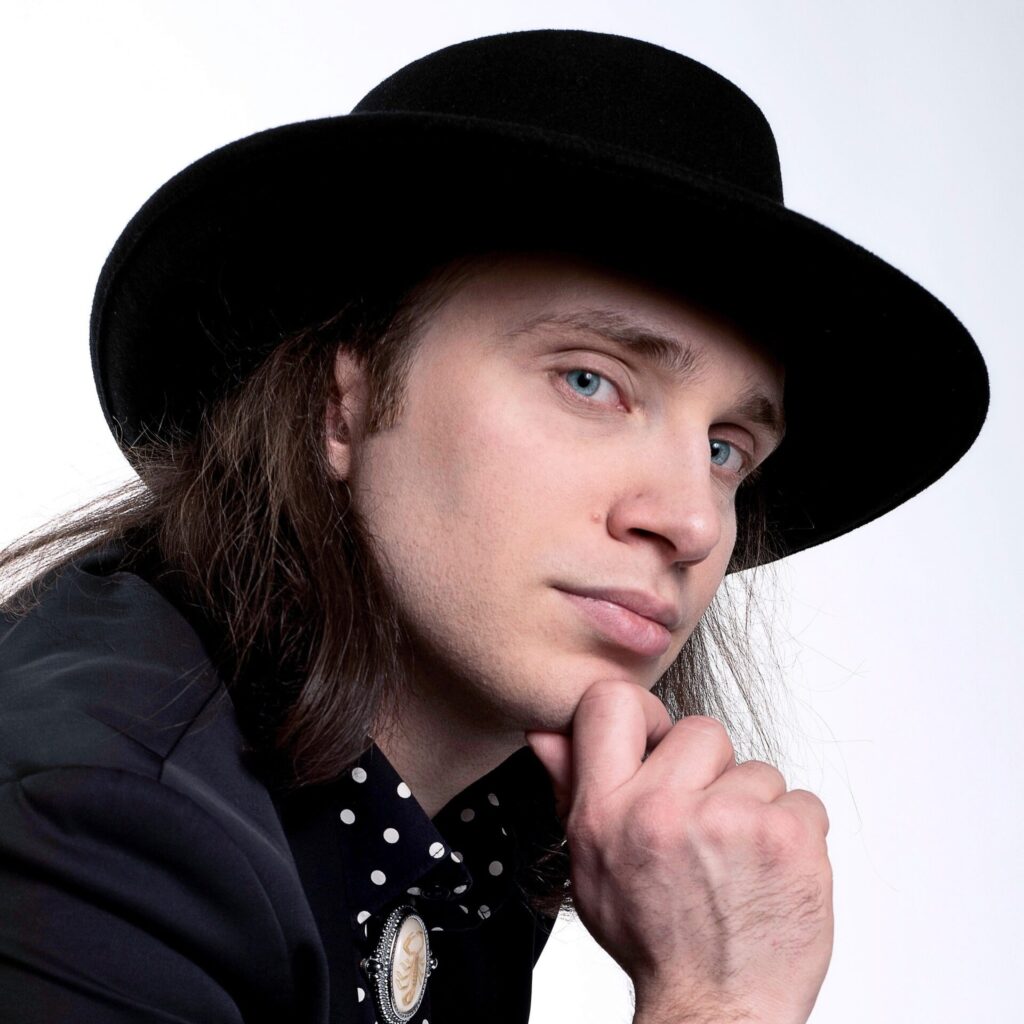 Victor V. Gurbo's interpretation of Irving Berlin's classic, "A Pretty Girl Is Like A Melody," is a mesmerizing journey into the darker side of a well-known, up-tempo, major-key tune. Originally created for WNYC's Public Song Project in March of 2023, this rendition takes a classic love song and transforms it into something mysteriously captivating.
Gurbo's unique take on this timeless piece involves presenting it in a minor key, effectively shifting the mood and atmosphere. His vocal delivery is mysterious, soft, and gentle. It gives life to the storytelling aspect of the song. The guitar strums heavily with a dark and similarly mystical undertone, allowing the narrative to shine.
With multi-instrumentalist Mark Caserta on bass and resonator guitar and country singer Kathryn Lewis by his side, Gurbo crafts an entirely new sonic landscape. To maintain the vintage recording quality of the original song, Gurbo's team managed to ingeniously repurpose forgotten and broken radios into both amplifiers and microphones. The effort given to historical music demonstrates Gurbo's authenticity.
The history behind "A Pretty Girl Is Like A Melody" adds an extra layer of richness to this rendition. Originally published in 1919, it was the theme song for the Broadway revue "Ziegfeld Follies." Victor V. Gurbo's interpretation of "A Pretty Girl Is Like A Melody" is a standout since the song entered the public domain.
By embracing the song's darker potential and utilizing innovative recording techniques, Victor V. Gurbo has created a rendition that both honors its historical significance and invites listeners to experience it in an entirely new light.
KEEP IN TOUCH:
FACEBOOK | INSTAGRAM | SPOTIFY | TIKTOK | WEBSITE | YOUTUBE
Review By: Naomi Joan