Alex Seel brings you his latest folk-rock album, "All Sails to the Sun," released this Sept 29. It consists of a collection of 9 original tracks and a reinterpreted cover of Bob Dylan's "You're Gonna Make Me Lonesome When You Go."
From "All Sails to the Sun," you can expect to hear a lot of Nick Drake/Dylanesque folk ballads and rock music.
The opening track, "No Goodbyes," sets the tone with whimsical and contemplative guitar tunes. Alex Seel's rich voice is deliberate and lingering, while his singing is delicate and well-controlled. This creates a sense of introspection.
Moving on to an intriguing track, "Prayer to the Ancestors," it begins with melodic guitar music getting nigh until it stops short. Just then, Alex's voice comes through passionate, rich cinematic and stand-alone until a soft guitar comes strumming in again. Nearing the middle, the song reaches a crescendo with heavy melodic riffs, only to give way to the singer's verses again.
The singer reinterprets Bob Dylan's classic, "You're Gonna Make Me Lonesome," with warmth and more romance tinged in his tone. Alex's voice does not end in as many high intonations as Dylan does, so it sounds less playful and quippy. The cover has strumming guitar beginnings instead of the original song's Dylan's high, chirpy instrumental opening the song.
Recorded both at home and in Alex's rehearsal studio and collaborated with friends Jon Sanders, Sam Winwood, and Martin Schaerer, the album benefits from a rich and layered sound.
Check out "All Sails to the Sun" by Alex Seel on Spotify if poetic lyricism and folk music are your things.
KEEP IN TOUCH:
FACEBOOK | INSTAGRAM | TWITTER | SPOTIFY | BANDCAMP | TIKTOK | WEBSITE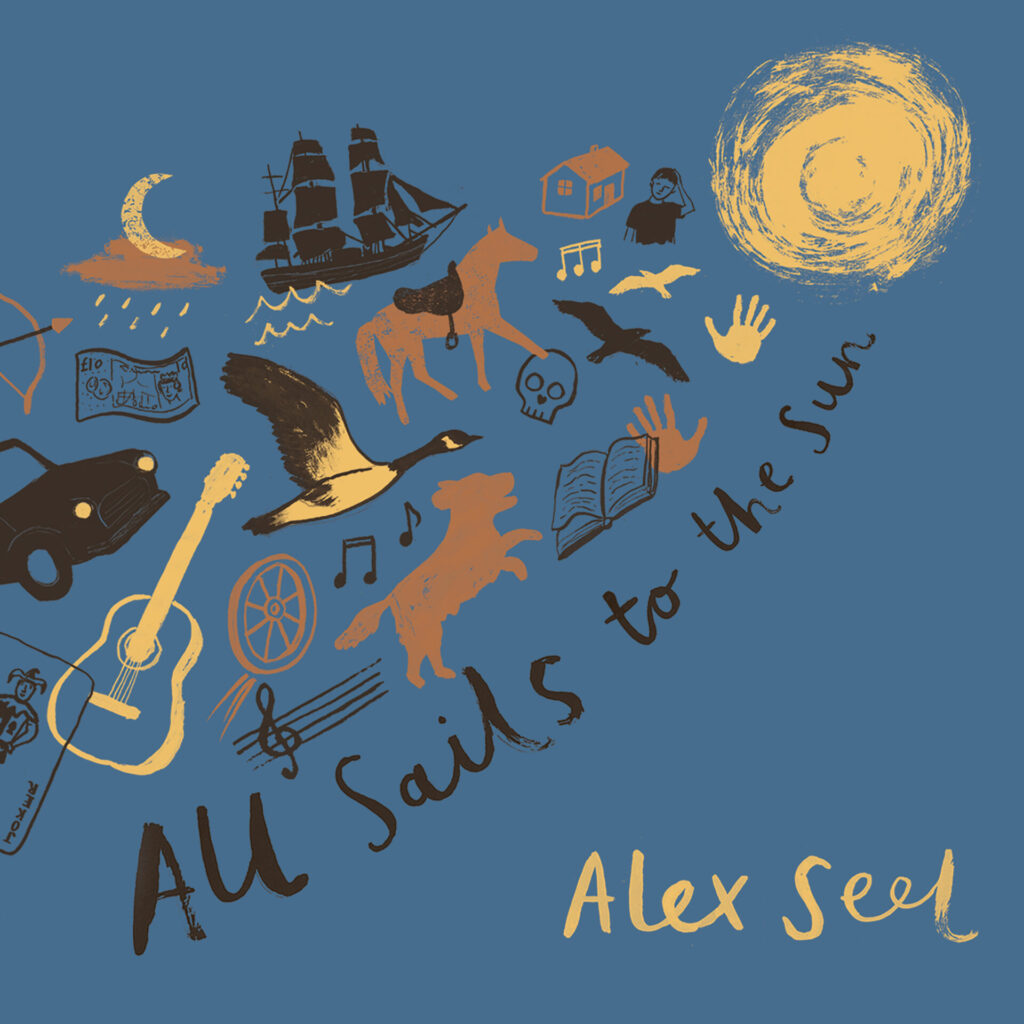 Review By: Naomi Joan