Kai Wachi returns with "All Your Lies," which features vocalist Lexi Norton.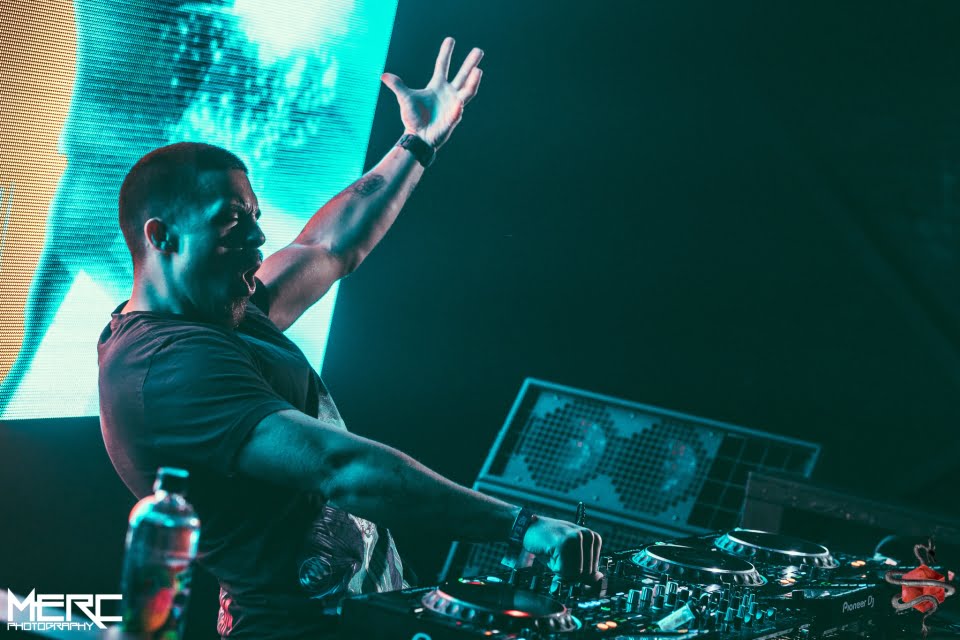 Wachi's new track is the first single from his upcoming 'SKINS' EP, which will be released in June. The new tune blends emotionally-driven lyrics with a palpably raw aural ambience, building anticipation for his EP's impending release. "All Your Lies" is out now on Kannibalen and is available to listen to on all streaming devices.
Lexi Norton's perfectly rich, layered vocals open the project, which is accompanied by an expressive, sweeping piano music. Kai Wachi's melodic production sensibilities take control, maintaining an emotionally charged soundtrack from beginning to end. The tune pervades the listener's eardrums with a high-octane bassline rich with seductive distortion, building up to a hard-hitting bass drop. Kai Wachi's hypnotic production has surely put him on the map, teasing fans with what's to come on his next EP.
"All Your Lies" is about recognizing how you got yourself into a relationship that no longer serves you and reclaiming your power. Learning how to not make oneself small in order to make other people feel comfortable can be a difficult habit to break. I've been doing that nonsense for years, and now I finally feel like I'm breaking free from that belief system by allowing my true self to show. For the right people, you'll never be "too bright"–don't lower your light for anyone." Lexi Norton is a writer.
"This is perhaps the most profound and epic tune I've ever worked on." Lexi from Echos is one of my all-time favorite songwriters/vocalists, therefore I consider myself fortunate to have worked with her." Kai Wachi (Kai Wachi) (Kai Wachi) (Kai
As the highly anticipated 'SKINS' EP approaches, Kai Wachi's latest offering serves as a major release, continuing to define his artistic vision. Wachi is gearing up to embark on a new chapter this year, aiming to make 2022 his most successful yet.
Lexi Norton is a singer/songwriter from Portland, Oregon. She is best known for being one-half of the electronic/alt duet Echos, as well as giving her vocals to Dabin's "In Flames," Essenger's "Downfall," Figure's "Are You Afraid of the Dark," and other singles.
Norton's expressive voice have struck a chord with audiences for the past six years as she conveys her narrative through singing about her struggle with depression, anxiety, and heartbreak. Norton's music has a greater purpose, as she uses real poetry and genuine emotion to help listeners heal alongside her.
Kai Wachi has been a dominant figure in bass music since his debut. His exhilarating productions continue to break new ground as the Boise creative has grown accustomed to fusing many forms for dynamic hybrid works. He's been acclaimed for his outstanding sound design and hip-hop signatures, but it's his emotionally driven musical sensibilities that truly distinguish him.
Wachi has established himself as one of the most promising producers in the industry, with support from artists such as Excision, NGHTMRE, and others. His multiple albums, such as his debut album, 'DEMIGOD,' which has collaborations with Famous Dex, Sullivan King, Grabbitz, and others, have been instrumental in his recent success, entrancing fellow artists, fans, and curators at both Apple Music and Spotify.
He's also done official remixes for Excision, Tech N9ne, Svdden Death, and Kannibalen label head group Black Tiger Sex Machine, as well as collaborations with Dylan Matthew, PhaseOne, and Apashe.
Wachi has been praised as an MVP at festivals such as Lost Lands, EDC Las Vegas, Paradiso, and Wobbleland, and has established himself as a Kannibalen Records mainstay while touring with Black Tiger Sex Machine on multiple occasions. Kai Wachi's future success is unstoppable as he continues to push electronic music ahead with the help of some of the industry's biggest names.