Calle Lehmann Joins Gryffin For New Single "Alive" The song serves as the lead single from Gryffin's upcoming sophomore album.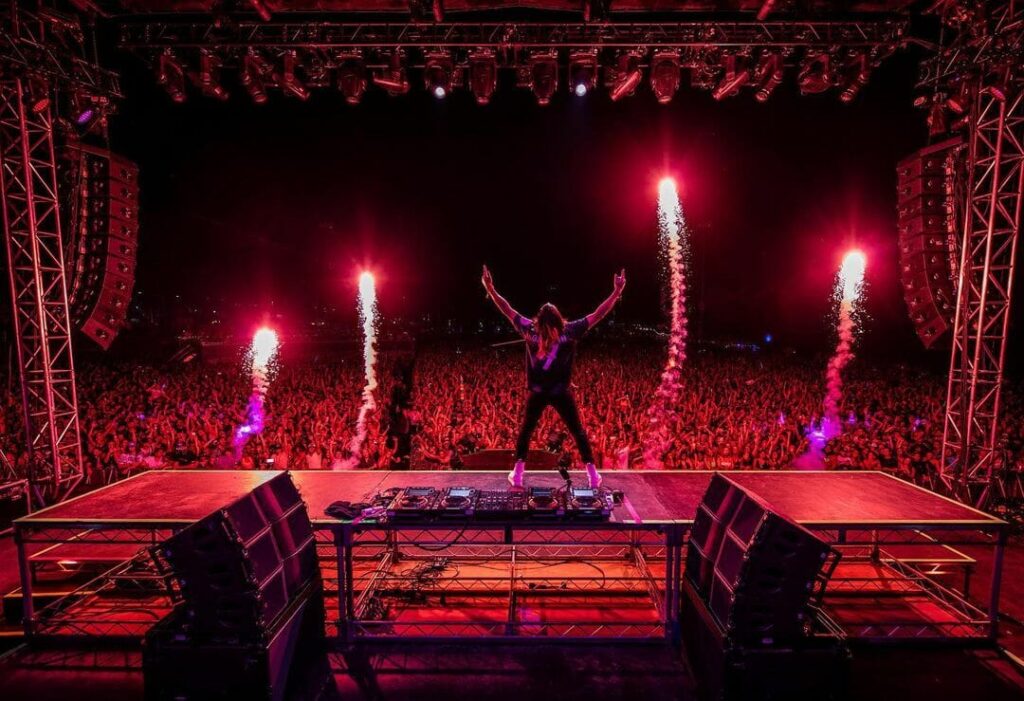 Gryffin, a renowned L.A.-based dance producer, has released a new record called "Alive," a soaring duet with Swedish singer/songwriter Calle Lehmann.
"Alive," which is out now on Darkroom/Interscope Records and comes with a lyric video, demonstrates Gryffin and Calle's remarkable creative synergy, which has previously resulted in breakthrough singles including SLANDER's RIAA gold-certified "All You Need to Know." Gryffin unveiled "Alive" as the title single for his highly anticipated upcoming album "Alive" earlier this week, over three years after his successful 2019 debut Gravity.
"I'm ecstatic to debut the title track from my sophomore album, Alive." Working with my longtime partner Calle Lehmann is always a blast, and we're especially happy to release this one," Gryffin adds of the track. "'Alive' is an emotional song at heart, yet it's driven by a euphoric dance beat that feels like pure summer to us." We're ecstatic to have it available, and we hope you like it as much as we do."
"Alive" not only demonstrates Gryffin's mastery of dynamics, but it also demonstrates Gryffin and Calle's shared ability to turn heartbreak into absolute ecstasy. Along with "All You Need to Know," which was released in 2019 as the first single from Gryffin's chart-topping first album Gravity, they've also released "After You" in 2021, a collaboration between Gryffin and Jason Ross that was acclaimed by EDM.com.
Gryffin continues his uninterrupted tour of live gigs and festival appearances with the release of "Alive." The multi-instrumentalist, who is known for his spectacular and emotionally charged live shows, will perform at Bonnaroo next month, in addition to continuing his lucrative Las Vegas engagement at The Wynn's Encore Beach Club and XS Nightclub. He'll also be headlining Red Rocks Amphitheatre for the first time on Friday, October 21.