As a member of the post-punk band Brass Phantoms, Cabin (real name Adam McCabe) started honing his songwriting and production skills. His music has been played on numerous radio stations, including BBC Radio 6 with Steve Lamacq, Spotify's Hot New Bands, Clash Magazine, Hot Press, The Last Mixed Tape, Golden Plec, and more.
Cabin offers a singular artistic voice in the producing, writing, recording, and mixing of his work but strives to go beyond personal constraints into larger compositions. His psychedelic sound is glittered with the exuberant tenderness of Soul music and the palpable anxiety of Post-Punk, both of which draw inspiration from the classic songwriters.
His goal is to use his music and lyrics to try to see the color through the grey and to inject a defiant sense of radical optimism into the elements of contemporary disillusionment and existential dread.
The quartet of four songs that were created and produced in a specific period of time, which ultimately resulted in the formation of Cabin as a musical endeavor, is completed by the fourth single to be released under the name Cabin, "Whatever You Have." The classic Pop and Soul balladry of "Whatever You Have" is Cabin's call to arms, laced with the recognizable psychedelic production style that permeates all of his music. A moving and emotive vocal performance is layered throughout this intimate and expressive song, which is supported by a variety of lush and textured instrumentation that builds to an intense and all-pervasive crescendo. Check out the exclusive interview with Cabin below: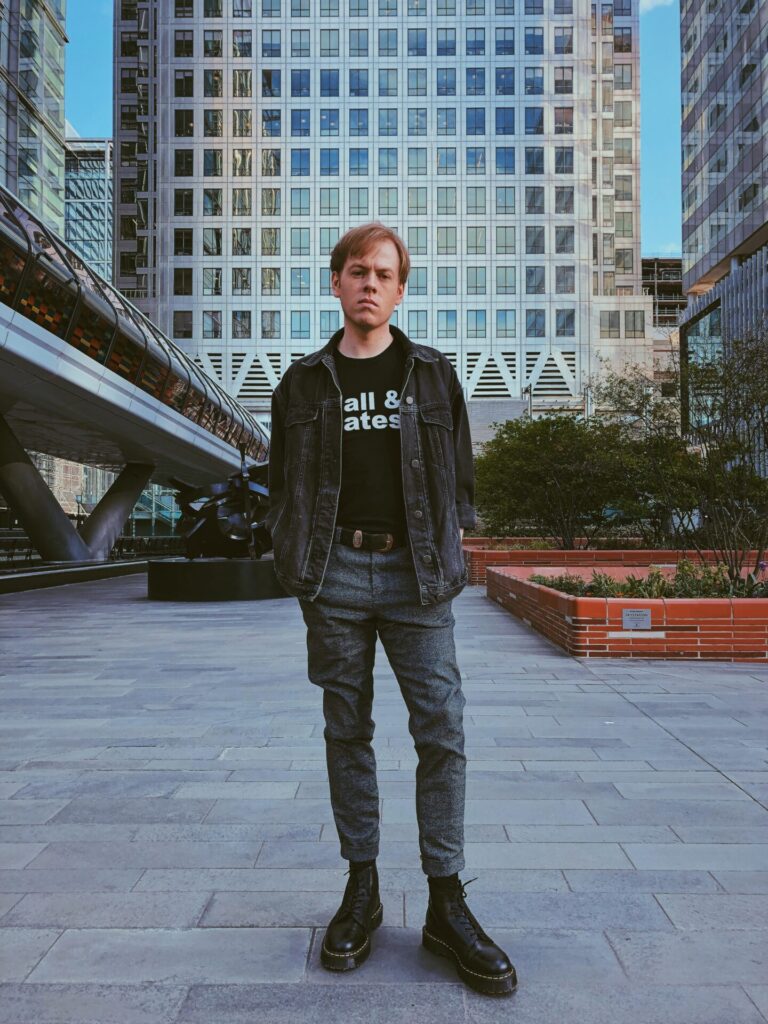 1. Can you tell us a bit about where you come from and how you got started?
CABIN: I'm a songwriter and producer from Dublin, currently based in London. I've been playing music from an early age, in a variety of bands, and prior to the move to London, I was the drummer in the post-punk outfit, Brass Phantoms.
Since the move, I've started up this solo project of Cabin, writing and recording all the elements myself, and using it as a means of experimenting with production and songwriting techniques.
2. Did you have any formal training or are you self-taught?
CABIN: I took rudimentary guitar and drum lessons as a kid but never stuck with them for any significant amount of time, and opted instead to go for the more fun "learn by playing".
But now, as my musical tastes have developed over time, I do regret not sticking with the actual lessons, and have found myself now in a position of trying to expand my musical vocabulary as much as possible. While I'm still a proponent of playing what you feel and the DIY aspects of music-making, it's kind of a "know the rules, so you can break them" thing
3. Who were your first and strongest musical influences and why the name 'CABIN'?
CABIN: I was brought up on a hearty diet of The Beatles, The Stones, Led Zeppelin and that, as a kid. My angsty early teen years brought about the likes of Nirvana, Green Day, and My Chemical Romance. It was probably in my late teens, when I started regularly going to and playing gigs that my taste expanded and I began diving into things that have since shaped a lot of what I listen to and what influence the music I make. Psychedelia, Post-punk, Jazz, Soul and Funk all were opened to me around that time that really had an impact on me.

Where the name Cabin came from then is, back in my family home in Dublin, we had this wooden cabin at the end of the garden, like a big shed. It's where my drum kit was set up, and as I began to get into music production and recording myself, it slowly but surely became my own little private studio. Coming home after school, I'd go straight there and spend my time jamming with myself and recording bits and pieces. In fact, the collection of songs that I have released up until this point under the Cabin name were all conceived in that Cabin. A part of me will always be in that Cabin, so it seemed only fitting to name this project that.
4. What do you feel are the key elements in your music that should resonate with listeners, and how would you personally describe your sound?
CABIN: I was always drawn to psychedelic sounding music. People always talk about ways in which music can take them out of the world for a minute, so I guess it's an extension of that that led me to make psychedelic material.Though, I don't know if I am as technically proficient or as gifted a wordsmith as I think for people to fawn over any of that, but I suppose the main thing I try put across, beyond any personal meanings to songs, is trying to make stuff that's bigger than the sum of its parts. What I mean by that is, at a time now when we all have easy access to music making equipment; DAW's, an audio interface, a MIDI keyboard, virtual instruments etc, it's kind of no hold barred in terms of what people can do, so I figure, why not capitalise on that. I used to get concerned when writing about how something could translate in a live setting, or how we wouldn't have the means of recreating it live. But now, and maybe "the bad time" over the last two years when people couldn't gig reinforced this idea in my head, I just think "fuck it", if I think this track needs a mellotron, or a string ensemble, or a particular synth sound, there are very accessible ways to achieve these sounds, there or there abouts, nowadays, so why not? In fact, this latest track I've released happens to have all three of those things, go figure.
6. What's your view on the role and function of music as political, cultural, spiritual, and/or social vehicles – and do you try and affront any of these themes in your work, or are you purely interested in music as an expression of technical artistry, personal narrative and entertainment?
CABIN:
It's all part of the same piece really. Yeah, I understand there is overtly political music and pure commercial music, and they appear to be on opposite sides. But when I look at the wider landscape and history of the artform, I don't believe one can exist without the other. What are your political beliefs without your own personal experiences, what does your own narrative mean without any cultural context, and how can you entertain without knowing the society you're trying to entertain. I don't want to get too heady about the whole thing, but I do see a lot of back and forth about music "having to mean or say something", especially now, and writing off music, particularly pop music, as something that doesn't hold too much weight, but for me, whether it's a political anthem or an unadulterated dance hit, if it's a good song, it has meaning. So as to whether I affront any of those themes in my work, I guess I'm just trying to make as good a songs as I can.
7. Do you feel that your music is giving you back just as much fulfilment as the amount of work you are putting into it, or are you expecting something more, or different in the future?
CABIN:
I remember hearing Josh Homme of Queens of the Stone Age say, "If you expect anything from music, you're expecting too much", and I agree with that. Sure, I have goals and ambitions that I want to achieve, but I'll still do it despite that. The feeling I get listening to something I created, either by myself, or spontaneously with others, surpasses the allure of all the external stuff that goes in the industry.
8. Could you describe your creative processes? How do usually start, and go about shaping ideas into a completed song? Do you usually start with a tune, a beat, or a narrative in your head? And do you collaborate with others in this process?
CABIN:
I suppose it's all of the above, in terms of what I would usually start with. I probably have as many lines and concepts written in my notes as I have melodies, beats and progressions in my voice memos. But what I began to notice, both in how I write by myself, and how I wrote when collaborating in a band, was that I would often try and flesh out the atmosphere of a track and the tone of the song and build on that. Like, reading a particular line I had written down, what are the feelings and the images it conjures, or how does a certain chord progression feel with a certain melody; is it dark, is it melancholy, is it chirpy or whatever else. When that gets established, it sets a parameter where I feel it's able to inform the overall subject matter and purpose of the song more precisely. 
9. What has been the most difficult thing you've had to endure in your life or music career so far?
CABIN: I've had my fair share of disappointments, failings, disagreements with band mates and the like, but you know, they're kind of par for the course. I think for myself thus far though, the most difficult thing I've probably faced is actually taking the steps to start up this project. I had been working on material for myself, on and off, for some time while playing with my other band, Brass Phantoms, and I always wanted to get them to a point of putting them out in the world. Then these combined events of moving to a new city, the band going hiatus, and "The Bad Times" showed itself to be a perfect opportunity to focus on getting this material out in the world. But of course, when push comes to shove, I just found myself deep in a state of procrastination, riddled with anxiety and self-doubt. The work in the band was always a mutually shared experience and completely collaborative, from the creative songwriting, to any business decisions, and that collective effort is what allowed us to achieve the relative success we did. Now, in this instance, I was out on my own, working on and putting out tracks that are solely my effort, where all facets of releasing and promoting it rested on me alone. During that time, like a lot of people, my anxieties were probably heightened a bit more, so I was stuck between thinking the material wasn't good enough to go out yet, while also acknowledging that the longer I kept putting it off, the less likely it would be for it to actually be released. Eventually, after some conversations with myself and with friends, there came a point of momentum where the feedback loop was broken, and the steps began to lay themself out in front of me. And now we're here, and that's a significant feeling for me. 
10. On the contrary, what would you consider a successful, proud or significant point in your life or music career so far?
CABIN: I've been fortunate to have had the opportunity to do a lot of things that I never really thought I'd do, namely being able to make an album and tour around Ireland, the UK and the US with some of my closest friends. They're the things that stick with you. It may even be the highest level of success I achieve, who's to knows, so I cherish it. But, relating it back to the last question, I do appreciate where I was just over a year ago, to where I am now, in terms of being able to start up this project, and put what I made out to the world. And don't get me wrong, I am currently a very small independent musician, but back there, I was aspiring to be a very small independent musician. So when I have friends and peers tell me this track or that track resonated with them, that's as significant.
KEEP IN TOUCH:
FACEBOOK | INSTAGRAM | TWITTER | SPOTIFY | BANDCAMP | YOUTUBE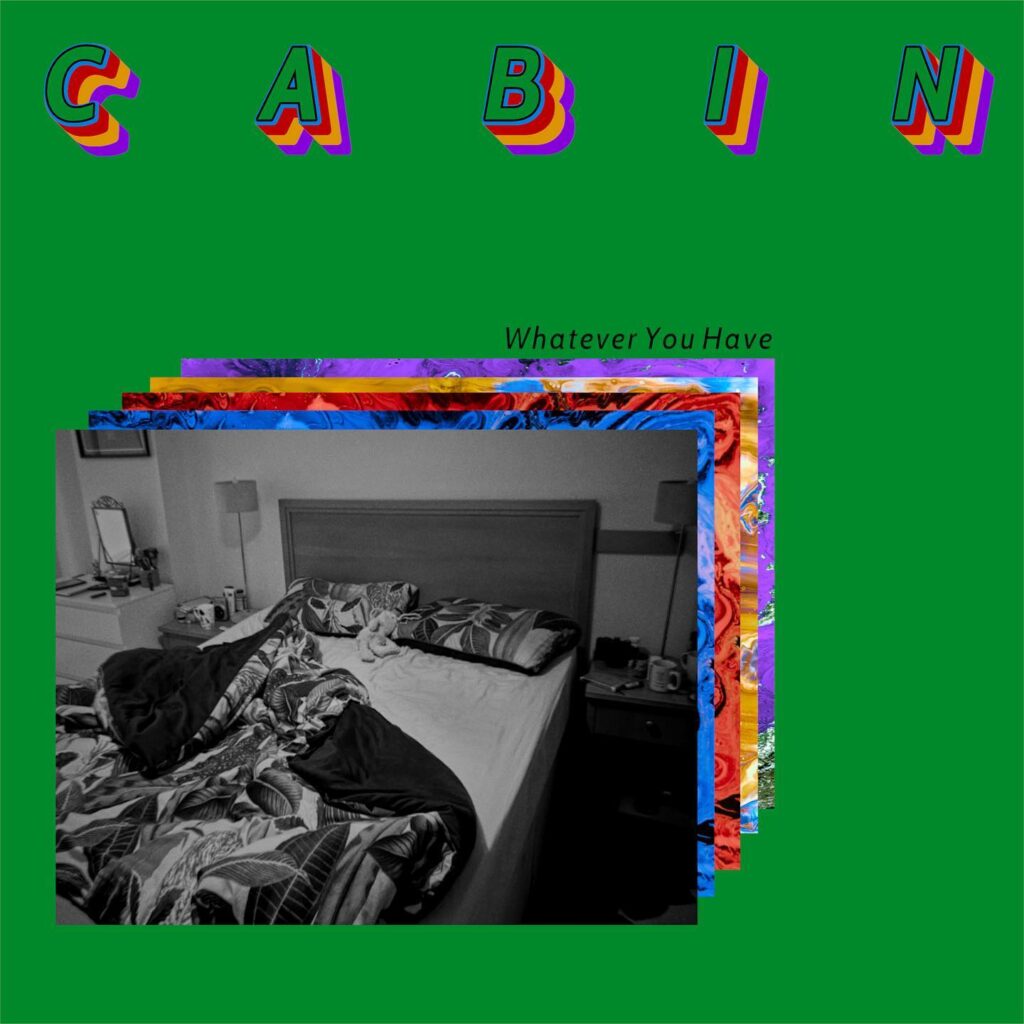 Photo credits: Ellen Judge Keyes