Mike Pasarella is a conceptual artist, musician, and photographer with undiscovered Italian roots who resides between The Hague, Rotterdam, and Paris. His true voice has always been in music, but the recording studio has only recently discovered his works. His writing is a reflection of his life and experiences combined with romanticized reality; poetry and love stories have always moved him. His music can be characterized as a fusion inspired by his prior encounters. You can hear the love and his wide range of musical interests—from The Beatles, Muse, Michael Jackson, Radiohead, and Nirvana to Chopin—despite the fact that his sound and voice are distinctive. Mike's music is a straight-up mashup of contemporary pop and alternative rock from the 1990s.
Not For Me is a song about love and hope as well as a reflection of the things we once had and occasionally missed. But in order to be open to fresh magical encounters, we must move. Even though they will always be best friends, he is telling her during the song that it is okay to meet new people and start a new life without him because new experiences will open up new opportunities and inspire new stories. No matter how difficult it may seem, everything that ends opens the door to something new. And this inspirational anthem about love and hope shows how distance can result in a wonderful thing. Check out the song and the exclusive interview below: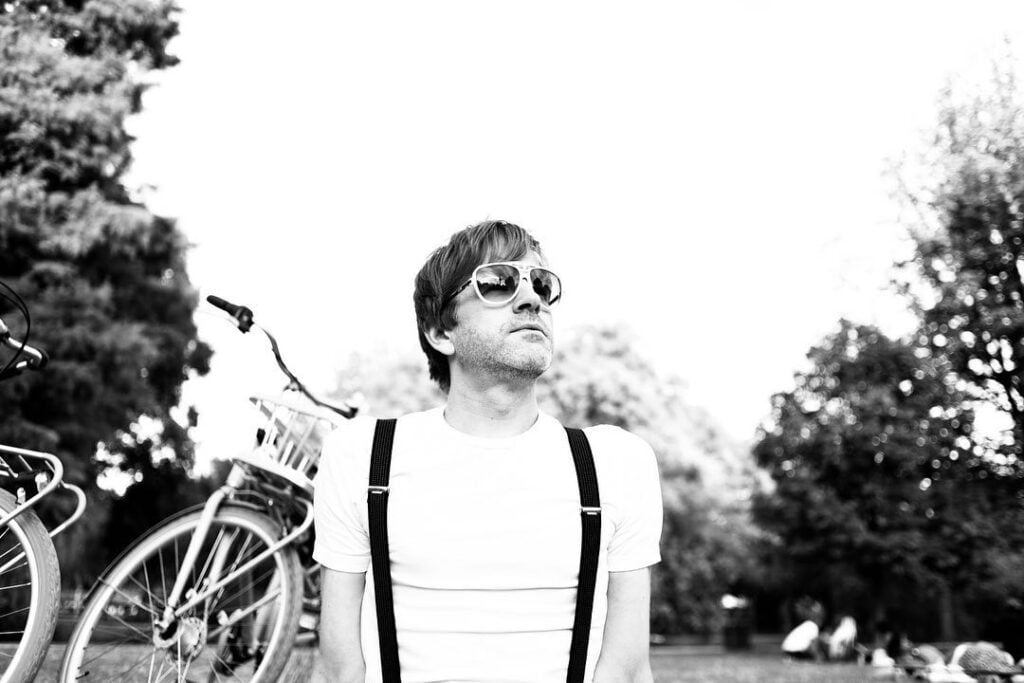 1. Can you tell us a bit about where you come from and how you got started?
MIKE PASARELLA: It started when I was playing drums or well, using household tools to do so. My mom picked it up and helped me getting my first drumkit. When I was 14 years old, I started to play in a rock and roll band, performing on small festivals and private parties. From there I picked up other instruments, formed a high school band and started to write music for local theatres. Can I say, that the rest is history 😉
2. Did you have any formal training or are you self-taught?
MIKE PASARELLA: I have been making music since I was a little boy. I started on the drums and had a good share of musical training. Later I picked up the guitar and vocals. Some is self-taught, some is formal training. But mostly it is the practice that pays off.
3. Who were your first and strongest musical influences and why the name 'MIKE PASARELLA'?
MIKE PASARELLA: When I was a little boy I grew up with the voice of John Lennon. Also during holiday trips my mom played Tina Turner over and over again. As a teenager Nirvana and Radiohead played an important part in my life and that music is still reflecting in what I make today. Besides the music from years ago, I do adore what Billie Eilish is making and the new album from Muse has some very interesting turns. 4. What do you feel are the key elements in your music that should resonate with listeners, and how would you personally describe your sound?
MIKE PASARELLA: Guitar and drums are important and they should be real. I believe in playing the instrument as much as possible instead of digital. But I do love the mix it up and to find a perfect balance within it.
6. What's your view on the role and function of music as political, cultural, spiritual, and/or social vehicles – and do you try and affront any of these themes in your work, or are you purely interested in music as an expression of technical artistry, personal narrative and entertainment?
MIKE PASARELLA:
My music always has a deeper meaning. Besides the expression that is in it. It is about my experience in life and what I see around me. Call it a stamp made of the timeframe I am living in.
7. Do you feel that your music is giving you back just as much fulfilment as the amount of work you are putting into it, or are you expecting something more, or different in the future?
MIKE PASARELLA:
It is giving me more than I expected at the first place. And at the same time I feel I am just out there. I take it all as a surprise and enjoy what I get back from it.
8. Could you describe your creative processes? How do usually start, and go about shaping ideas into a completed song? Do you usually start with a tune, a beat, or a narrative in your head? And do you collaborate with others in this process?
MIKE PASARELLA:
Mostly I play a riff or a pattern of chords in a rhythmic way that I like. Sort of a jam session with myself. I make up a base melody by sining random words that resonate with what I am playing. Along this session the first lyrics always comes naturally without having to think about it. I like poetry a lot and I am writing with that same idea in mind. Music is rhythmic and so should be the lyrics.
9. What has been the most difficult thing you've had to endure in your life or music career so far?
MIKE PASARELLA: For me it is to deal with rejections. I now learned that you cannot be in the taste of everyone and when I was discovering my style I was all over the place. Today I am really happy about anything coming on my path and I can make and write the music I want and love.
10. On the contrary, what would you consider a successful, proud or significant point in your life or music career so far?
MIKE PASARELLA: Thinks in my life changed a lot and this infused my personal growth. That is why I finally went into the recording studio to work on all the songs I've written. It is really very fresh, but I am proud of the first song that is out there. I look forward for my next release and to share it with my friends, family and the rest of the world.
KEEP IN TOUCH:
INSTAGRAM | TWITTER | SPOTIFY | BANDCAMP | TIKTOK | WEBSITE | YOUTUBE
Photo credits: Ceren Kıroğlu