Windwaker is a heavy metal band from Wagga Wagga, New South Wales, Australia. The band was founded in late 2014, and in April 2015, they relocated to Melbourne, Victoria. In May of 2017, they released their debut EP Fade. Windwaker's roster was solidified in 2018 before the release of their single "New Infinite," following multiple band changes. Windwaker released their self-produced sophomore EP Empire in March 2019 and made their second festival appearance at Download Festival Melbourne 11 days before the release.
ve Language, the band's impending debut album, was revealed on December 30, 2020. May 6, 2022, has been announced as the release date. With the track "Toxic," the band made their Fearless Records debut on December 17, 2021. "Beautiful" was released on February 11th, 2022, with the news of an album release date of May 6th. "Lucy," the second single, was released on March 4. The third single, "Glow," was released three weeks later on March 25. "Superstitious Fantasy," the fourth and final song from their upcoming album Love Language, was released on April 15. Check out the exclusive interview with 'Windwaker' below: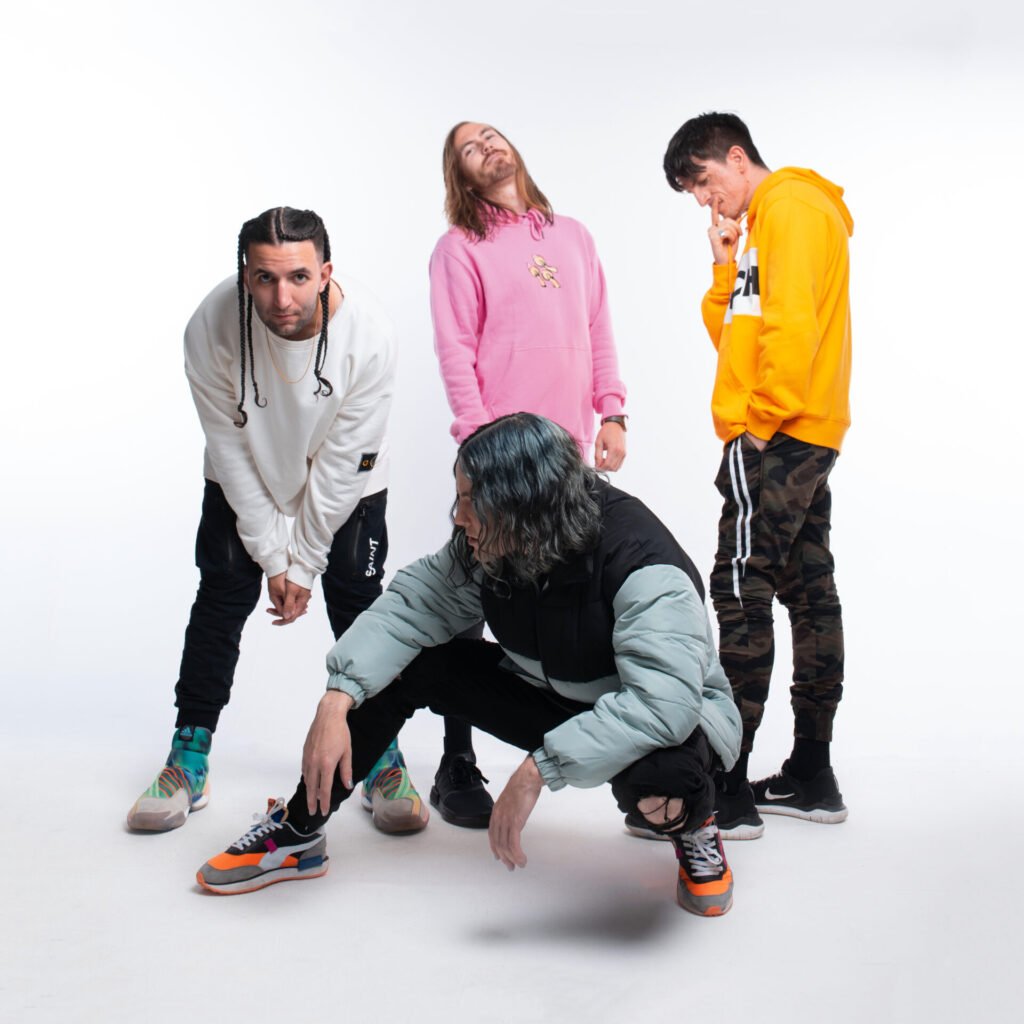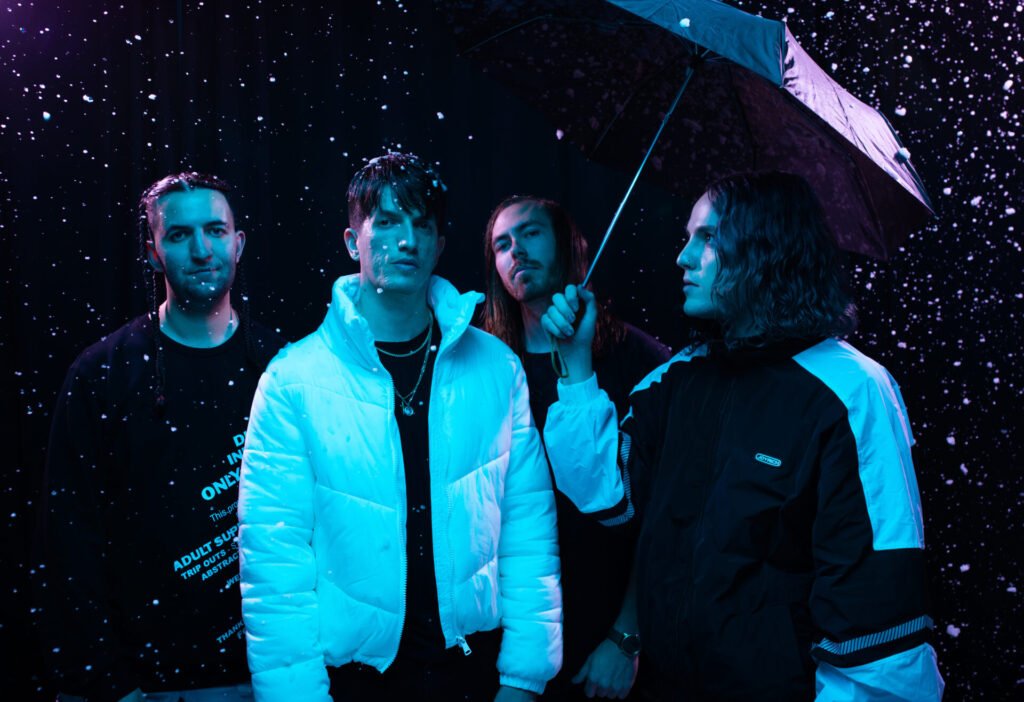 1.  Can you tell us a bit about where you all come from and how it all got started?
Windwaker: Hey, what's up! I'm Will. I'm the singer of the band, and I've been kicking alongside the boys in this project for a whole bunch of years now. We started out in the country; out in the sticks in Wagga Wagga, Australia, just casually making tunes and chillin'. One day, we pretty much randomly decided to give music a serious crack, and the rest is history! What a journey it's been.
2.  Did you guys have any formal training or are you self-taught?
Windwaker: I mean, self-taught (for the most part). I think in this day an age, it's fairly common with YouTube tutorials, gear talk in Reddit and TikTok, and wherever. It's much easier nowadays to just do it all yourself, and we just put out our new record 'Love Language' pushing our independent capacity that same way. We wrote and engineered it over Zoom in the pandemic, our drummer Chris Lalic mixing it out of his home studio.
3.  Who were your first and strongest musical influences and why the name 'Windwaker'?
Windwaker: Haha, I love that we always get asked about the name. We're a bunch of cringe lords / epic gamers / based goblins, so the origins of the name is obvious for all the real ones out there.
Strongest influences? I don't know. We haven't really gravitated towards single artists ever. We're more drawn to soundscapes and specific songs/releases by an artist than the artist themselves. We definitely have our fave picks, but it's a mixed bag mostly.
4.  What do you feel are the key elements in your music that should resonate with listeners, and how would you personally describe your sound?
Windwaker: Difficult one to answer objectively: Something we're proud to have achieved (I think) with 'Love Language' is just that it's surface-level a fun and easy album to listen to in terms of being able to click play at a party and chill out The more you strip it back though, the more layers it has going on underneath philosophically and psychologically. It kinda caters to both types of listeners – the ones who prefer to just jam music casually, and the nerds who like to dissect an album and connect all the puzzle pieces. It's really up to each listener how much they want to take away from the record.
6.  What's your view on the role and function of music as political, cultural, spiritual, and/or social vehicles – and do you try and affront any of these themes in your work, or are you purely interested in music as an expression of technical artistry, personal narrative and entertainment?
Windwaker: If I get into this question, I'll be typing for hours. Listen to the record, it should do all the talking when it comes to this Q.
7.  Do you feel that your music is giving you back just as much fulfilment as the amount of work you are putting into it, or are you expecting something more, or different in the future?
Windwaker: It's given us everything and more! Every song creates a new opportunity, and with each new opportunity comes new experiences, learning, new friends, and awesome food. We're so stoked with where this music is taking us, and we'll be riding the wave as long as it feels good. And right now, it feels f*cking awesome.
8.  Could you describe your creative processes? How do usually start, and go about shaping ideas into a completed song? Do you usually start with a tune, a beat, or a narrative in your head? And do you collaborate with others in this process?
Windwaker: Usually we'll lay down some sort of rhythm/percussion to get the groove and tempo mapped. That allows us to vibe off it, and whatever surfaces happens naturally after that. Whether it's a
vocal top line melody or a riff, it usually all just falls into places and we add it to a big folder of stuff which eventually becomes something usable. There's a whole lot of non-usable stuff out there though, let me tell ya hahaha
9.  What has been the most difficult thing you've had to endure in your life or music career so far?
Windwaker: The financial aspect. It's a never-ending slog, and the grind never seems to stop, but again, this life has given us so much, those highs make those lows worth it. This lifestyle is a drug.
10.   On the contrary, what would you consider a successful, proud or significant point in your life or music career so far?
Windwaker: Success being a self-defined thing, I can't speak for the others, I can only really speak for myself when I say my reference point for success is ever-changing, shape-shifting, and moving.
Always. Just when I feel I've mentally checked all the boxes off and kicked all the goals I wanted to feel happy and content, a crazy new idea pops into my head about what I should be or what I want from life, and the chase is back on. As an artist, that balance of self-loathing and narcissism is fuelled by the chase. I sometimes refer to it around the band as a "hunger", and we are all very conscious nowadays about only pursuing a thought, a song idea, an opportunity if we are hungry. Otherwise, what's the point?
Keep In Touch: