Kyle Lacy releases groovy new song 'Love Spectator'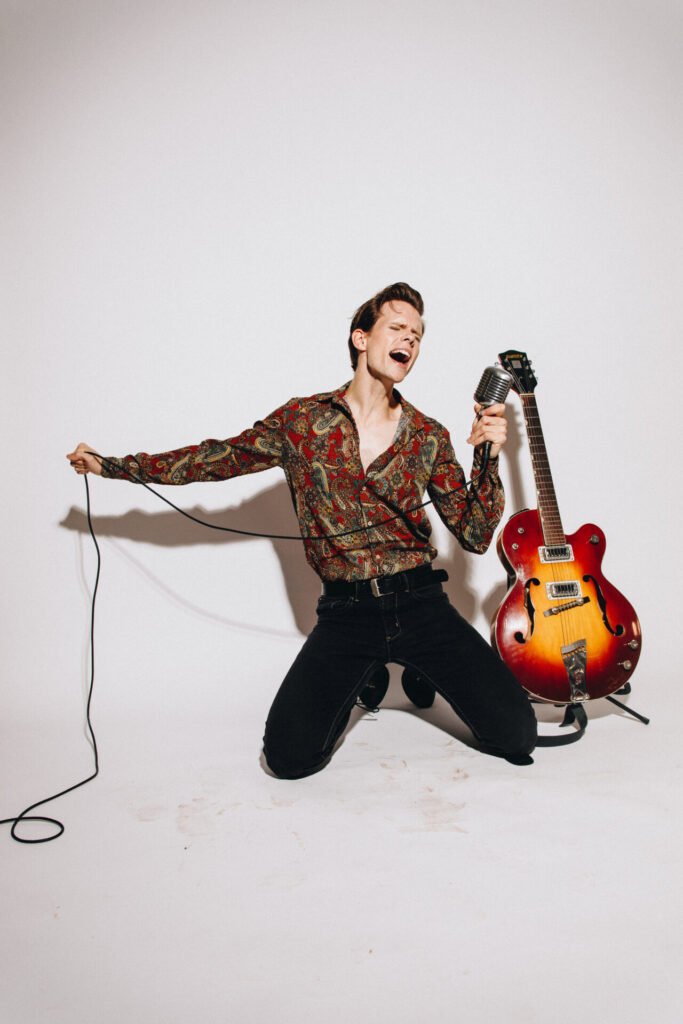 The choices we make that lead us away from the people we love are really the subject of this song. The song is about watching someone you love walk away while powerless to stop it and hoping that one day you'll have the chance to love them again, perhaps in a different way. It was written in 2014, when he was in a very different part of my life, but it felt appropriate to read it again now.
Kyle Lacy is an Atlanta, Georgia native who plays guitar and sings. Although he was born in 1990, his time machine stopped in 1956 for a brief refueling stop, and he was soon infected with the DNA that gave rise to Rock'n'Roll. He has almost ten years of experience supporting himself through music in NYC.
In 2020, Dala Records, a Brooklyn-based label, released his debut album, 'The Road to Tomorrow'. The lead single from the album, 'Low and Slow', was played on BBC radio and dubbed a 'Trunk of Funk' by the Craig Charles Funk and Soul program. Kyle also has hair that Elvis stole and cheekbones for days (remember that time machine?) 'Pleasurecraft', his second album, will be released in the fall of 2022. His band has performed regularly at The Groove and The Red Lion in the West Village.
Check out his new song here!