Let's Just Leave It by Open Arms: Review
Open Arms is an electronic rock/pop band with a stunning melodic drive. Their track "Let's Just Leave It" is a layer of synths and deep basslines, all of which are balanced alongside heavy beats. In addition to that, a calming singer keeps the rhythm intact and allows each listener to feel the band's electronic cadence.
"Let's Just Leave It" has the genre appeal of indietronica, and electro-pop while adding a nice layer of rock. This is evident from the song's guitar riff parts and the percussion's weight. Speaking of weight, the bass guitar's presence in the song is pretty vital. I'd say that without its existence, the atmosphere would completely change. With that being addressed, I applaud the bass arrangement of "Let's Just Leave It." Open Arms did a fantastic job of capturing the essence of electronica in this piece. Especially when it came to the synergy of their instruments and vocal spirit. The singer's tone is refreshing to hear and accompanies a trippy effect. This adds to the intensity of the song and also imbues a hint of mystery.
Within a sea of genres, electronica has made a significant impact in the music biz as of late. Its synthesizer patterns, digital melodies, and overall futuristic sound is used more and more in pop and rock genres. This inspirational, and progressive stance is active in "Let's Just Leave It" by Open Arms, where rock and electronica merge to form a stunning aura.
KEEP IN TOUCH:
FACEBOOK | INSTAGRAM | TWITTER | SPOTIFY | WEBSITE | YOUTUBE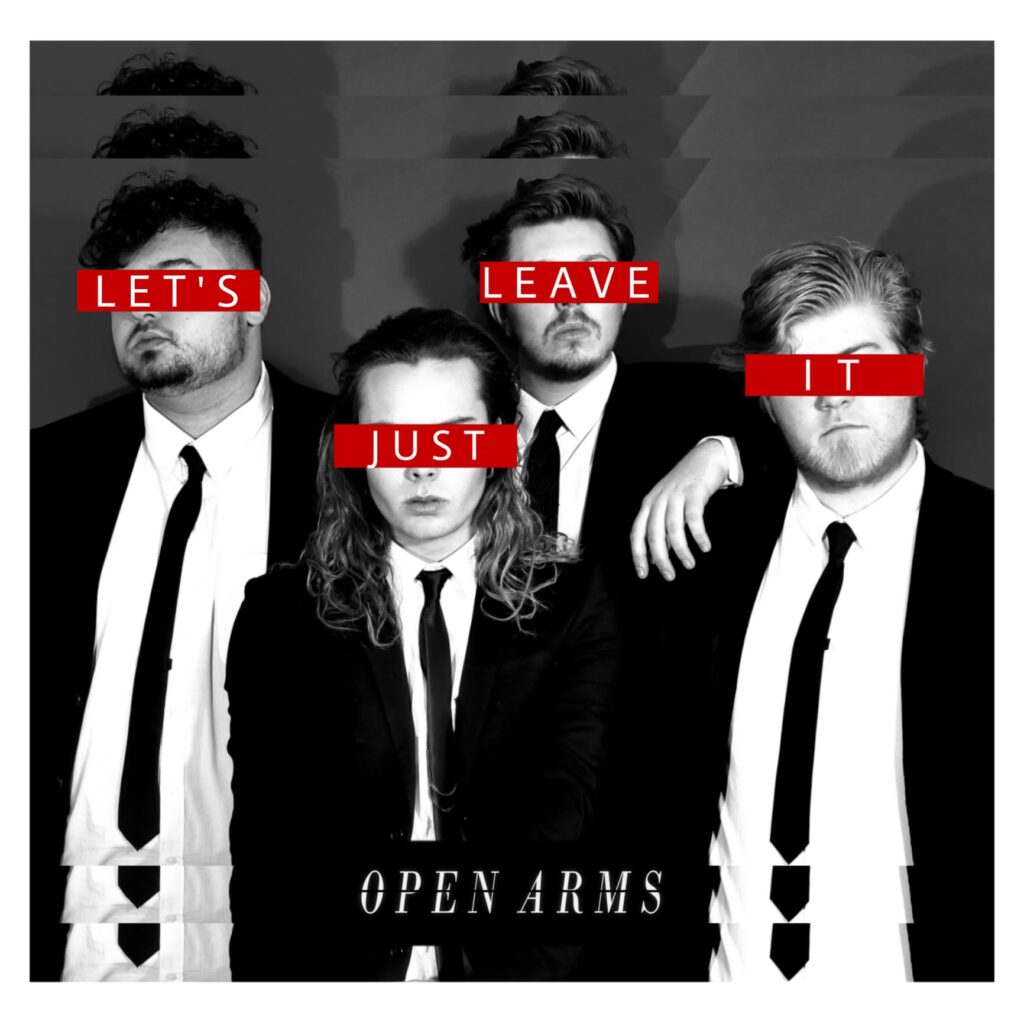 Review by: Damien Reid