Mad Weather Good Friends by Who Parked The Car: Album Review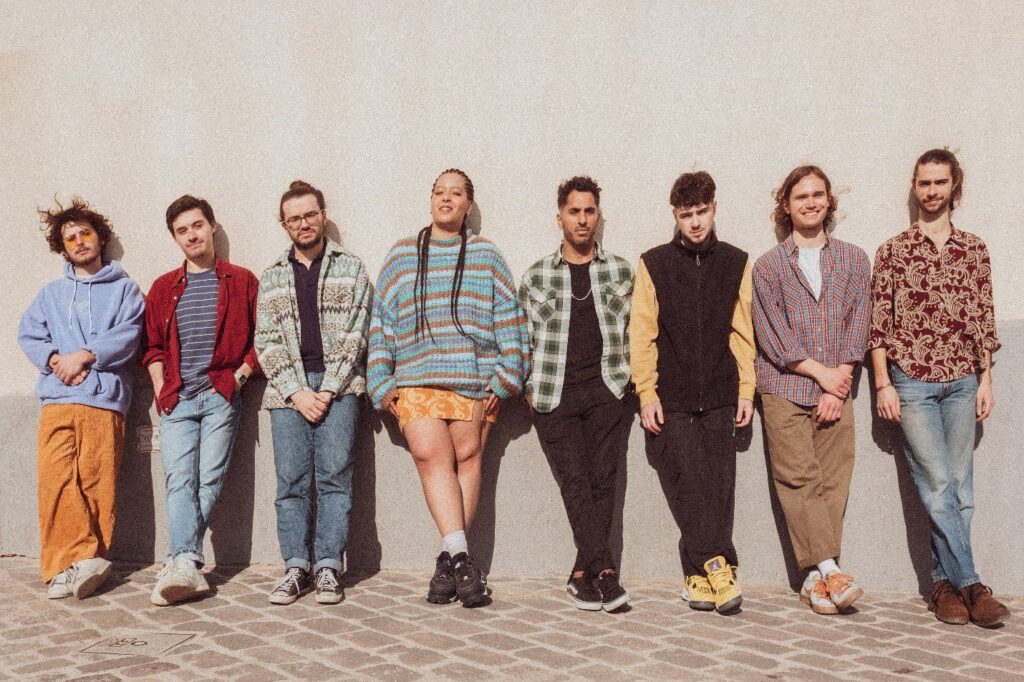 The French Jazz octet Who Parked The Car's debut album is a tastefully funky jazz cocktail. With a perfect blend of funky, uplifting, and soulful emotional ballads this album is an immersive experience.
According to one of the band members, this album is a reflection of their lives– eight different musicians coming from different cultures and walks of life. You can really hear this in the versatile sound of the songs. It's really amazing sometimes how there are a lot of things going on at the same time without sounding crowded. Their sound is very technical and tight. Well, that can be said about any jazz band but what makes them stand out is they keep the same technicality while infusing elements from RnB, pop, and disco that sound hand in hand with soul and funk. 
When the songs call for smooth, the vocals are smooth and so are the brass instruments and the whole ensemble. But they don't shy away from whirling up a storm when necessary and then make it bloom again. From great pick-me-ups like Rock Climbing, funky upbeat tunes like Ceaser's Dream to soulful smooth jazz tracks like W&G, and instrumental jazz track like Third Circle, this album is full of versatile gems. Everyone in this band is a highly competent musician and they're even better as a band. After experiencing what they're sonically capable of, it would not surprise me to see them touring with the big names like Snarky Puppy, Steely Dan, or Metropole Orkest.
KEEP IN TOUCH:
FACEBOOK | INSTAGRAM | TWITTER | SPOTIFY | BANDCAMP | WEBSITE | YOUTUBE
Photo credits please: Kévin Paumier
Review by: Gabe Finch